Unfortunately, the PTCB test does not have a specific passing score. And this means there are no magic amount of correct answers to aim for if you want to be successful (apart from getting every single question right, of course!).
You might be asking why there isn't a standard PTCB passing score. How do they decide which applicants pass and which fail, for example? Don't worry, we're here to explain how it all works.
How is the PTCB exam scored?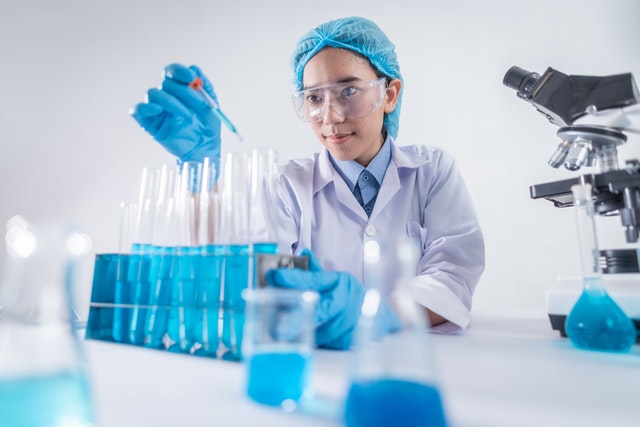 Before we get into how the PTCB test is graded, it's vital to understand how the exam is given. The PTCB, you see, doesn't give each candidate the same exam. Rather, they utilize various exam forms, which are alternative versions of the same exam that are used to evaluate the same topic. Now, this appears to have the potential to be unfair. After all, wouldn't everyone choose an easier test if they had the option?
However, because the PTCB test isn't given on a set day, it's critical that each exam be different. Because if applicants took the same exam on different days throughout the year, there's a good chance that some would share information about the questions.
So, how can the PTCB ensure that all applicants are treated equally while also ensuring that candidates are unable to learn what is on their exam? Candidates' scores are scaled' since it is impossible to ensure that every exam has the same level of difficulty.
This implies that the PTCB score is statistically modified to account for variances in difficulty by translating raw values to a common scale. In addition, in order to pass easier tests, students must answer somewhat more questions correctly.
"Scaled scores are similar among applicants despite modest changes in exam difficulty from one exam to the next, and hence allow all candidates to be held to the same scoring standard," the PTCB explains further.
If you want to pass your PTCB Test, visit our website and try the free PTCE practice test, or download it for your IOS or Android devices now!
What is the PTCB exam's minimum passing score?
So, there's no way of knowing how many questions you'll need to answer properly to achieve that all-important passing mark.
However, there is a scaled passing score. And this is a score of 1400 out of a possible PTCB score range of 1000 to 1600.
Yes, you read that correctly. It may sound strange, but scores begin at 1000… even if you answer every question incorrectly! But hold on a second. What criteria does the PTCB use to determine the passing score? 
What criteria did the PTCB use to determine the passing score?
When it comes to something as important as the PTCB test, you'll want to be sure everything is done right.
As a result, you'll be glad to learn that the exam's passing score wasn't pulled out of anywhere. In fact, the PTCB decided on their scoring using a smart method known as the modified-Angoff method.'
This implies that a team of industry experts determined a passing score for the PTCE by analyzing different test questions and estimating the percentage of trained pharmacy technicians who would be able to properly answer each one.
But wait, if the total PTCB score range is 1000-1600, and 1400 is the passing score, you should absolutely pass if you properly answer 66% of the questions, right?
To pass the PTCB, what percentage of questions must be answered correctly?
While we appreciate your quick math skills, getting 66% of the problems correct does not guarantee that you will pass.
And we're sorry.  We understand how tempting it is to seek a target number of accurate answers.
But don't forget about that pesky scaling. That is, you may properly answer 66 percent of the questions, but have some of your right answers scaled down in their contribution to the final score, putting you below the threshold 1400 level.
Alternatively, you may be given an extremely difficult exam and answer fewer than 66% of the questions correctly… Nonetheless, get your score scaled up and pass!
What does this mean for your preparation for the PTCB exam?
If you're a stats geek, this is all fascinating, but the basic truth is that scaling makes it impossible to say that a certain number of right answers equals a "pass" on the PTCB.
So, rather than waste your time figuring out what precise amount of correct answers will get you a pass, you should seek to answer as many questions correctly as possible.
FAQs about PTCB Passing Score
What is a passing score for the PTCB exam?
A passing score on the exam is 1,400, with a range of possible values between 1,000 and 1,600. Following the exam, the results are shown on the computer screen. Official results are shared two to three weeks after the event.
How many questions do you need to pass the PTCB?
Comments on the most current PTCB passing score 2021 update. If you get 80 correct answers out of 90 questions, your passing rate will be 1400.
How many people pass the PTCB on the first try?
The PTCB no longer publishes information on how many applicants pass their tests on the first try. However, we can tell you that in 2020, the pass rate was 70%. This is significantly higher than the previous few years when pass rates ranged from 57 to 58 percent. So, what went wrong? Could it have been because of the covid-19 epidemic, when many people stayed at home? Isn't it about time you spend all that spare time studying instead of socializing? We don't have any way of knowing for certain. Regardless of the cause, 2020 was an excellent year for PTCB test takers.
How many people fail?
We might presume that many people don't because the average pass rate is just 57-58 percent. Candidates who fail a PTCB test must pay a fee for each retake. They must also wait at least 60 days after their most recent try before applying for the second and third times. If they fail on their third attempt, the time limit will be extended to six months.
Nonetheless, you have a basic guide to PTCB passing score. Do you consistently get 80% or above on practice examinations like the ones in our study guide? In that situation, while there are no guarantees, if you can obtain a comparable result on the exam, you're quite likely to pass.
In addition, you can also refer to the FAQs About The PTCB exam
Do you want to know what you'd get if you took the exam right now? To discover it, take our free PTCB practice exam!
[Sassy_Social_Share]
PTCB® Study Guide Of Medication Order Entry And Fill Process
Medication Order Entry And Fill Process is a part of PTCB® exam. Therefore, this article below will help you in preparing for this exam part.
January 1, 2022
General Information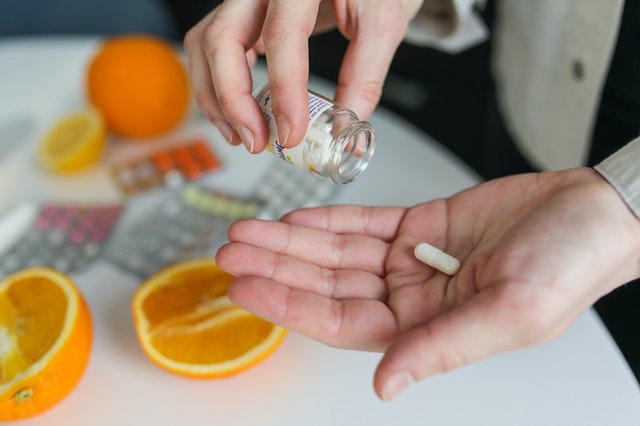 Medication order entry and fill process questions on the most up-to-date version of the PTCB® Exam (in the year 2020) account for 21.25% of the total questions appearing on the test – under one-fourth. (Get more information with our blog Comprehensive PTCB Study Guide). Ensure that you have been well-versed within the content included in this medication order entry and fill process study guide.
The substance evaluated by these questions comes from four distinct segments of the ancient test: Sterile and Non-Sterile Compounding, Information Systems, Medication order entry and fill process, and finally, Inventory Management.
Non-Sterile Compounding
Non-sterile compounding alludes to any arrangement that does not meet the measures for sterile compounding and must strictly comply with the USP 795 directions. This incorporates wearing the right PPE and guaranteeing a clean work zone before the process of starting any further preparations. 
The ointment is a type of medication preparation that is utilized topically to treat dermatologic conditions. A few ophthalmic solutions come in a treatment arrangement as well, such as erythromycin. Ointments are oil-based medicine and are considered an effective and safe method of treatment of water in oil. In other words, treatments vary from creams since creams are water-based and considered preparations of oil in water.
The method of sporulation is utilized, which is the blending of semi-solids and powders on an oiled chunk by utilizing a spatula. The blending amid this handle must be geometric, meaning little rise to parts of each fixing are blended at a time to get a uniform blend until all fixings are coordinated into the blend. A treatment once compounded can be put away in a tube but more than likely will be put away in a jostle, as blending may be essential earlier to administration.
In different types of pharmacy compounding, a blend can be categorized into numerous types of formulations. A blend can comprise various dynamic and inert fixings to define a compound. Straightforward blending can incorporate a strong and fluid, two fluids, or two solids.
As said within the treatments subsection, it is vital that the physical blending of two substances is done geometrically. In case not, irregularities may be displayed in your blend. An illustration of a liquid blend may be mouthwash utilized to treat mouth torment and mucositis. This blend often incorporates numerous distinctive details; but a basic equation incorporates a 1:1:1 proportion of lidocaine 2% viscous fluid, stomach settling agent, and diphenhydramine.
All of these are blended into a uniform arrangement blend utilized to coat the mouth and/or throat of the patient. In case 450mL of mouthwash were to be made for apportioning, each fixing would compare to 100 mL (150 mL stomach settling agent + 150 mL lidocaine + 150 mL diphenhydramine = 450mL of mouthwash).
A suspension is additionally considered a type of pharmacy mixture that's composed of medicine in a powder frame that's suspended in a fluid vehicle, regularly sterile water. Compatible flavoring agents can have the chance to be included in a suspension to veil any repulsive taste the medicine may have. Suspensions are moreover specified briefly beneath the following header, Liquids.
Numerous types of medicines are available on the pharmacy market manufactured in a liquid dosage form, whereas others must be compounded. A liquid is composed of a solute and is dissolvable. In basic terms, the solute can be the active pharmacy component that's equally (or homogeneously) scattered through a fluid component, which is the solvent. The solvent could be a consistent substance utilized as a fluid vehicle to manage the active pharmaceutical ingredient (or medicine) to the patient's body.
During the process of compounding, the solute must be totally broken up within the dissolvable, coming about in a homogenous item at the required concentration. A few fluid definitions, such as a suspension, must be blended completely earlier to utilize because several parts of the formulation can have the risk of settling and require resuspending to form the fluid a uniform concentration.
An emulsion comprises two types of liquid substances that are immiscible, meaning they don't blend together. In an emulsion, one fluid is scattered (spasmodic stage) all through another fluid (nonstop stage). The classic illustration of an emulsion is an oil-in-water arrangement. We all know that oil and water don't blend. Once shaken, oil is scattered as little beads all through the water. Emulsions are regularly utilized as topical definitions as creams and as bases in treatments or lotions.
Suppositories are a strong detailing that's utilized generally rectally but a few vaginally. These are solids that comprise pharmaceuticals suspended in a base, such as cocoa butter. This sort of planning can be utilized for both nearby conditions as well as systemic. Right when embedded rectally, a suppository will liquefy at body temperature and disseminate the pharmaceutical. Suppositories are stored and put away in thick plastic or thwart wrapper to avoid softening before the process of utilization.
Suppositories can be prepared effectively by the method of hand rolling, combination molding, or compression molding. Hand rolling is the best strategy and each incorporates blending a suppository base with pharmaceuticals and shaping it into a uniform cone-shaped shape. This sort of detailing is useful to treat conditions including one's bowels but too for those who have trouble swallowing or are incapable of requiring medicine orally.
Enemas are a type of solution formulation that can be utilized rectally to treat an assortment of conditions. Enemas are formulated for the purpose of treating and overseeing body conditions such as stoppage, crabby bowel disorder, ulcerative colitis, etc. Moreover, enemas can also be utilized for several purposes such as bowel prep and cleansing. They work at the location of activity of the colon lining and are not systemically ingested.
It is vital to keep in mind that planning non-sterile items moreover requires calculations to decide the precise sums needed for each ingredient to create the ultimate item within the rectified quality. Numerous medicines are composed in rate qualities, which can lead to confusion, depending on the sort of preparation.
Weight/weight (w/w%)—this rate quality is used for the purpose of measuring in grams of the ingredient or even 100 grams of the total drug.

Volume/volume (v/v%)— this rate quality is used for the purpose of measuring in mL of the ingredient or even 100 mL of the total drug.

Weight/volume (w/v%)—this rate quality is used for the purpose of measuring in grams of the ingredient or even 100 mL of the total drug.
If you want to get more study guides and PTCE practice test, visit our website and download free for your IOS or Android devices now!
Vocabulary and Procedures
When working with the roles of a  pharmacy technician, it is critical to know and get pharmacy-related verbiage, calculations, and processes. Being competent in these ranges will offer assistance with viable communication, quiet care, and eventually victory in your day-by-day errands and obligations.
It is necessary for a pharmacy technician to have a firm knowledge and understanding of fundamental pharmacy calculations, notwithstanding whether their particular everyday assignments include such calculations or not. In spite of the fact that the pharmacist will eventually double-check that calculations are done accurately, it makes for a more effective workflow in the event that the pharmacy technician is capable of their mathematical aptitudes.
– Formulas
A critical strategy to know and utilize when performing different pharmacy calculations is called dimensional examination. This strategy employs proportions in a sequenced equation to calculate a needed amount or reply. The common dimensional examination diagram is below:
(Given QT – conversion factor ) × (CF –  quantity ) = (Wanted QT – conversion factor)
– Ratios and Proportions
A proportion can be summarized as the relative esteem between two numbers. A division of 12 can be studied as a proportion of 1:2 or one portion is into two parts. Enchantment mouthwash was said over within the Blends subsection with parts per proportion of 1:1:1. This proportion appears that each fixing of the blend has broken even with parts. A division of exactly 48 can be diminished down and broken even with the division of 24 and moreover to 12, with all three equaling the proportion of 1:2. This implies that they all are equivalent to each other.
– Alligations
Another sort of calculation commonly seen is the allegation strategy, which permits you to get a concentration of an arrangement from two other arrangements of the same fixings but with distinctive qualities. One arrangement should be the next quality and the other a lower quality than the required concentration of the ultimate item. Utilizing the contrasts in % qualities, the number of parts of each can be decided, and the volume of each portion can be calculated based on the full arrangement volume of the required product.
Sig codes are shortened forms utilized within the headings segment of medicine to communicate data from prescriber to drug store and are ordinarily inferred from Latin. In other words, sig codes are shorthand truncations utilized on medicines to ease the sum of text the prescriber has to type in. It is also important for prescribers to clearly type in these codes to decrease the risk of making mistakes, as QD (code for "once daily") and QID (code for "four times daily") might effortlessly be blended up with messy penmanship. As a drug store professional, it is imperative to be commonplace with the standard sig codes utilized, because it will make the information section of medicines that much simpler. Get more information about Sig Codes with our blog.
Roman numerals are now and then utilized in pharmacy, in spite of the fact that not routinely, instead of normal numbers. Here are the Roman numerals as well as the numerical values for each:
SS – Abbreviation of 12

I (i) – Abbreviation of one

V (v) – Abbreviation of five

X (x) – Abbreviation of ten

L – Abbreviation of fifty

C – Abbreviation of one hundred

D – Abbreviation of five hundred

M – Abbreviation of one thousand
These above Roman numerals can be put together for the purpose of forming extra numbers, such as II or ii for 2 and LV for the number 55. It is imperative to note that a lesser Roman numeral put some time recently another implies subtraction, whereas a lesser numeral set after another implies addition. To be more specific: IV equals 4, while VI equals 6. Another instance of this can be: XLI equals 41, while LXI equals 61.
Medical terminology is often utilized very habitually within the healthcare industry, which incorporates pharmacy. It is utilized in all forms of communication, like a phone call from a doctor's office or verbiage on a medicine. It is vital for a drug store professional to get to be commonplace with and understand basic medical terminology because it is considered the basic one for appropriate communication.
Knowing the main distinction between hypertension (high blood weight) and hyperlipidemia (high-rated cholesterol) will assist you to identify the related medication within the patient's profile and conjointly permit you to communicate viably with both patients and other healthcare experts. Ensure that you have completed your homework and compose a list of essential restorative terms of pharmacy, which can be done with a straightforward look engine search.
There are several other symbols that are also often utilized within the pharmacy to communicate related information such as a medication's concentration or the amount of the medicine required to apportion to fulfill a proper medical prescription.
– Days of Supply
As specified in other modules, days supply (which is also called DS for short) in some cases must be calculated by the pharmacist or the pharmacy technician based on the endorsed amount and particular bearings recorded on a medicine. In other occurrences, days supply may be composed as "x7D", which implies for 1 week – 7 days, "x3Mon", which implies for 3 months, or "until gone", which implies until the whole quantity is finished. In numerous cases, the prescriber will not list a day's supply of medicine in the event that the medicine could be an upkeep pharmaceutical. This implies the understanding will be on the pharmaceutical long-term, with no predictable halt date.
– Quantity
The amount of medicine can be communicated in various ways. A prescriber can essentially compose the number of units (e.g., #30 tablets or #5 patches), which is the foremost fundamental and visited way amounts are seen. Be that as it may, a suspension or fluid amount is regularly composed in milliliters( or mLs for short) whereas most pharmacy creams and treatments are composed in grams (or gms for short). With respect to pharmacy solutions, the amount will be composed in mLs as well, despite the fact that a few prescribers may compose QS (amount adequate) which is then based on the desired days' supply composed of the medicine.
– Dose
The drug dose is the sum of pharmaceuticals the persistent is assumed to require or utilize at a certain recurrence. It can be composed as essentially the number of units (1 tablet or 2 patches) or be communicated as weight or volume. Diclofenac 1% gel may be a topical torment medicine whose dosage is composed of grams. A popular sig seen for Diclofenac 1% gel is as follows: Apply 1 to 2 gms topically to the influenced joint on a basis of each 3 to 6 hours as required.
The solutions for eyes and ears are dosed by the number of drops (gtts). The solutions of oral are regularly dosed in mLs; in any case, now and then they will be dosed utilizing other standardized units like teaspoons or tablespoons. It is imperative to note how numerous mLs are in a teaspoon (c 5 mL) and a tablespoon (maximum by 15 mL) as verbal syringes are calibrated with estimation marks recorded in mLs.
– Concentration
Concentrations can be communicated in various ways, depending on the medicine. But only certain concentrations of such solutions are commercially accessible.
To be more specific, morphine solution which is now available on the pharmacy market is in a concentration of 10mg/5 mL in expansion to a concentrated definition of 100mg/5 mL. Most creams and treatments come provided at a rate of concentration. Erythromycin comes in a 0.5% eye treatment, which can too be communicated as a concentration of 5 mg/gm. Amoxicillin comes in a 400 mg or 5 mL verbal suspension, whereas azithromycin comes in a 200 mg or 5 mL verbal suspension.
It is vital for the pharmacy technician to know the units of degree and the method of changing over from one to another. Within the occasion a prescriber composes a medicine for levothyroxine 0.075 mg, you'll know to utilize levothyroxine 75 mcg for the medicine information section and preparing. Another case: in the event that a prescriber composes for morphine concentrate verbal arrangement 20 mg or mL, you know to choose the morphine concentrate verbal arrangement 100 mg/5 mL commercial item as the concentration is the same.
Equipment and Supplies
There are sorts of equipment and supplies that are utilized to assist encourage satisfactory sedate conveyance and organization. These supplies offer assistance to patients getting the pharmaceutical they require precisely and successfully.
A few types of medications are provided by the pharmacy producer in a particular unit-of-use bottle. This may be done for an assortment of reasons, counting steadiness, photosensitivity, dampness limitations, etc. For illustration, Aggrenox is apportioned in a 50 number unit-of-use bottle and ought to not be repackaged. Moreover, nitroglycerin sublingual tablets come in a little golden vial. These tablets must stay in their holder until required by the persistent for photosensitivity and solidness purposes.
Medicine in a clinic or inside the inpatient setting is unit dosed into single little bundles. This makes a difference with ease of organization in expansion to the truth that a patient's remain inside the inpatient setting is ordinarily generally brief. This implies just a number of days of medication will be used, as contradicted to a whole bottle. Within the retail setting, a few pharmacies can offer their clients the capacity to induce their drugs to rankle bundled or pouched, which makes a difference in medication administration and compliance. These administrations are particularly useful for caregivers or those with memory disabilities who have a difficult time when dealing with as well as setting up their pharmacy pillboxes.
Diabetic supplies incorporate prefilled affront pens and calibrated affront syringes utilized to manage a patient's affront. Prefilled affront pens have the capacity to be dialed up to the fundamental units of affront required for subcutaneous infusion. A write needle is screwed onto the tip of the prefilled syringe. Write needles are for single utilization and ought to be disposed of from there on in a sharps holder.
Spacers are often utilized on the conclusion of an inhaler to form a chamber between the inhaler and a patient's mouth. This facilitates an improved inward breath method because it holds the pharmaceutical until the quiet breaths in. Spacers moreover increment the sum of pharmaceuticals that reaches the lungs. When a spacer isn't utilized, there's a more noteworthy chance of an inappropriate method, which comes about within the larger part of pharmaceuticals coming to the back of the throat just with constrained sums coming to the lungs.
Oral and injectable syringes
There are 3 particular parts of an injectable syringe: the plunger, barrel, and needle. The plunger is utilized to move pharmaceuticals through the barrel and out the tip through the needle. The inside viewpoint of the plunger is sterile and ought to not be touched amid item control. All needles ought to be disposed of within the sharps holder.
Important numbers
The numerical data of a medicate gives vital data, such as where and when the medicate was fabricated and the termination date of the medicate. This data can be found within the National Medicate Code (which is often called NDC for short) numbers, parcel numbers, and termination dates.
A medicate will contain a part number on its bundling that's an interesting number given to each group of drugs amid the fabricating preparation. Ought for a drug producer to review medication, it'll more often than not be done by part number. This way, a drug store can drag the influenced parcel numbers, but keep the medicated stock that's not influenced by a recall.
A drug producer will too put a close date on each medicare bundling. This incorporates both medicine and over-the-counter drugs. Now and then, drug stores may repackage the drugs. In this case, the termination date will be set as one year from the date of repackaging or the manufacturer's termination date. 
NDC (National Drug Code ) numbers
The National Medicate Code (which is often called NDC for short) may be a three-segment, 10-digit number that recognizes the label or producer, product, and bundle measure of the medicate. The primary segment distinguishes the producer or label of the sedate. The second segment recognizes the drug quality, dose shape, and formulation of the drug. The third section has the responsibility of distinguishing the medicate frame and estimate.
Besides, you can get more about Study Guide Of Medication Safety For PTCB Exam
Above is our Study Guide of Medication Order Entry And Fill Process. We hope that all the information and knowledge provided in this article can help you when working in the pharmacy or taking the PTCB® exam.
[Sassy_Social_Share]
How To Become Certified Pharmacy Technician (CPhT)?
This article will walk you through the five steps to becoming a pharmacy technician, as well as information on CPhT.
January 1, 2022
Do you want to be a part of the healthcare industry? Perhaps you like dealing with patients but aren't interested in providing hands-on care. A job as a pharmacy technician can be the perfect fit for you.
Pharmacy technicians deliver medicine, information, customer service, and assistance to consumers under the direction of pharmacists. They work at retail pharmacies, compounding pharmacies, hospitals, and nursing homes, among other places.
This article will walk you through the five steps to becoming a pharmacy technician, as well as information on CPhT.
What is certified pharmacy technician (CPhT)?
Pharmacy technicians can receive the national PTCB Certified Pharmacy Technician (CPhT) Certification by taking the Pharmacy Technician Certification Exam® (PTCE®) and working more effectively with pharmacists to provide improved patient care and service.
The National Commission for Certifying Agencies has given PTCB's CPhT program certification (NCCA).
Scope
PTCB CPhTs provide assistance to pharmacists in a number of contexts, such as community pharmacies, hospitals, and other healthcare institutions. Although CPhTs frequently help with medication administration, each state's pharmacy board determines the legal area of activity for CPhTs.
Eligibility equirements
The PTCB credentials are only valid in the United States of America and its territories (US). As a result, PTCB tests are often exclusively given in the United States. Active duty military personnel and their spouses are eligible to take the exam anywhere in the world. Other applicants from outside the United States can only take a PTCB exam in a Pearson VUE test center in the United States provided they fulfill certain requirements.
An applicant must meet one of the following qualifications to be able to apply for PTCB CPhT Certification:
Pathway 1:

A PTCB-approved education or training program (or 60-day completion)* is required.

Pathway 2:

Equivalent pharmacy technician job experience (min. 500 hours). Experienced pharmacy technicians who are unable to participate in a PTCB-approved education or training program can benefit from this alternative option.
Applicants must additionally meet the following requirements in addition to finishing a PTCB-recognized education/training program or similar work experience:
All criminal and State Board of Pharmacy registration or licensure actions are fully disclosed

All applicable PTCB Certification policies must be followed

Passing the Pharmacy Technician Certification Exam with a passing score (PTCE).
If you want to get more information about PTCB Test, visit our website and try free PTCE practice test, or download it for your IOS or Android devices now!
How much does a pharmacy technician make?
The role of a pharmacy technician is critical to the smooth operation of a pharmacy. Pharmacy technicians assist pharmacists in dispensing prescription medications to clients and health care providers. According to the Bureau of Labor Statistics' Occupational Outlook Handbook, employment of pharmacy technicians is expected to grow at a higher rate than the national average, with roughly 31,500 pharmacy technician positions added between 2018 and 2028, a 7% rise.
We analyzed and created a list of the average pharmacy technician pay by the state in the United States using occupational data from the Bureau of Labor Statistics.
Read more at What Is The Average Pharmacy Technician Salary?
| | | |
| --- | --- | --- |
| State | Average Hourly Wage | Average Annual Salary |
| Alabama | $14.89 | $30,980 |
| Alaska | $22.32 | $46,430 |
| Arizona | $18.03 | $37,500 |
| Arkansas | $14.91 | $31,010 |
| California | $22.89 | $47,620 |
| Colorado | $18.76 | $39,020 |
| Connecticut | $17.44 | $36,280 |
| Delaware | $16.93 | $35,210 |
| District of Columbia | $22.23 | $46,240 |
| Florida | $16.77 | $34,880 |
| Georgia | $15.46 | $32,160 |
| Guam | $14.10 | $29,340 |
| Hawaii | $20.34 | $42,300 |
| Idaho | $17.62 | $36,660 |
| Illinois | $16.68 | $34,700 |
| Indiana | $16.44 | $34,200 |
| Iowa | $16.49 | $34,300 |
| Kansas | $17.08 | $35,530 |
| Kentucky | $14.60 | $30,370 |
| Louisiana | $16.95 | $35,260 |
| Maine | $16.29 | $33,890 |
| Maryland | $17.39 | $36,160 |
| Massachusetts | $18.79 | $39,090 |
| Michigan | $16.39 | $34,090 |
| Minnesota | $19.12 | $39,770 |
| Mississippi | $16.48 | $34,290 |
| Missouri | $16.19 | $33,670 |
| Montana | $18.04 | $37,520 |
| Nebraska | $17.10 | $35,570 |
| Nevada | $18.94 | $39,390 |
| New Hampshire | $17.06 | $35,490 |
| New Jersey | $17.16 | $35,700 |
| New Mexico | $17.52 | $36,440 |
| New York | $17.84 | $37,100 |
| North Carolina | $16.01 | $33,300 |
| North Dakota | $19.90 | $41,390 |
| Ohio | $15.63 | $32,520 |
| Oklahoma | $15.82 | $32,900 |
| Oregon | $20.87 | $43,410 |
| Pennsylvania | $15.27 | $31,760 |
| Puerto Rico | $11.58 | $24,090 |
| Rhode Island | $18.74 | $38,980 |
| South Carolina | $16.59 | $34,510 |
| South Dakota | $17.23 | $35,830 |
| Tennessee | $16.23 | $33,750 |
| Texas | $17.79 | $37,010 |
| Utah | $18.71 | $38,920 |
| Vermont | $17.25 | $35,880 |
| Virgin Islands | $17.15 | $35,670 |
| Virginia | $16.74 | $34,810 |
| Washington | $22.31 | $46,400 |
| West Virginia | $15.33 | $31,890 |
| Wisconsin | $17.20 | $35,780 |
| Wyoming | $18.91 | $39,330 |
How to become a pharmacy technician?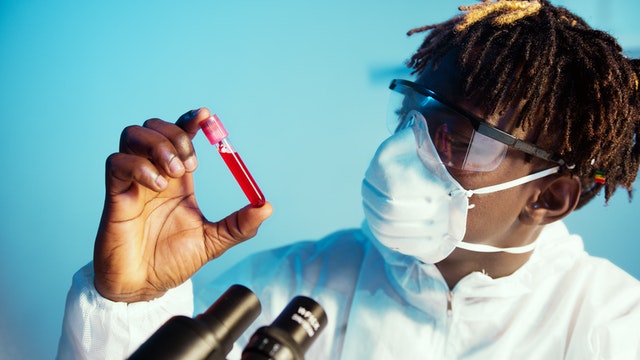 We'll walk you through the five processes to becoming a pharmacy technician in five easy steps.
Step 1: Preparing and applying
The first step in seeking a job as a pharmacy technician is to conduct research and apply for a pharmacy technician training program. Although some businesses may just demand a high school diploma, this position is regulated by 24 states. So, you may be needed to complete a program and/or pass an exam – here's what you need to know.
What Skills Do You Need to Be a Successful Pharmacy Technician?
Reading, math, and spelling

Because you'll be completing prescriptions and dealing with chemical and drug names, you'll need to be careful

Basic chemical, biology, or health education expertise is required

Understanding of medical and scientific words used in the pharmacy

Ability to operate under time constraints

Exceptional organizational skills

Ability to provide excellent client service

Interpersonal qualities and ability to work well in a team

Takes orders well, but can also work independently when necessary.

Step 2: Complete a pharm tech certification
One of the most critical stages on the road to becoming a competent pharmacy technician is learning how to become a certified pharm tech.
What to Expect While Studying for a Certification
The following topics are often included in pharmacy technician certification programs:
Pharmacology

Physiology

Anatomy

The law and ethics of pharmacy

The terminology used in medicine

Calculations for pharmaceuticals

Systems of healthcare
Complete Externship
An on-site externship will almost certainly be necessary as part of your pharmacy tech certificate preparation. Your instructors or school may be able to assist you in finding an appropriate job in which you may obtain real-world experience.
Step 3: Take the PTCB certification test
In certain states, obtaining a PTCB certification, if available, is a requirement to work as a pharmacy technician. Employers may prefer candidates who have this qualification even though certification is not required in their state.
Getting Ready for the Exam
Your pharmacy technician program should have prepared you to pass the PTCB Certification exam. You should spend time reviewing crucial subjects before the exam.
Applying for the Exam
If you are eligible, you can take the PTCB certification test in person or online by applying through the PTCB portal. The application fee for the test is $129.
Getting Certified
You are now a qualified pharmacy technician if you pass the exam. Congratulations on reaching a significant milestone on your path to beginning your career.
Step 4: Make an application for a position as a pharmacy technician
Your certification can help you find entry-level positions in your profession as a newly certified pharmacy technician.
Become a Pharmacy Technician by filling out an application
The job outlook for pharmacy technicians is positive, according to the United States Bureau of Labor Statistics. By 2029, the field is expected to increase at an average rate of 4% (15,200 new jobs). Employment possibilities in the pharmaceutical business are predicted to increase as the population ages.
Choosing the Right Environment for You
Because pharmacy technicians operate in a variety of settings, it's crucial to consider what you want to receive out of your future career.
Pharmacy technician jobs at hospitals, for example, are ideal for people who prefer to work in a fast-paced setting, while roles in care homes are ideal for those who want to develop a true connection with patients. Meanwhile, pharma techs with strong customer service skills can go for positions in retail pharmacies, while those who enjoy mixing drugs should look into compounding pharmacies.
Read more about Common Pharmacy Technician Interview Questions
Step 5: Continued education
While certification is a vital step toward a job as a pharmacy technician, it is not the end of your study.
Keeping Up to Date with New Medications
Pharmacy technicians are responsible for staying informed on new drugs. With new products and brands continually entering the market, it's critical that graduates stay up to date on industry trends.
Getting Your PTCB Certification Renewed
Every two years, PTCB CPhTs must renew their certification. This guarantees that pharmacy technicians keep current with industry developments by requiring ongoing education. If you do not renew your pharmacy technician license, you will no longer be PTCB-certified and must stop using your credential immediately. If you want to get more information about PTCB Renewal, visit our blog and learn more in that post.
How long does it take to become a pharmacy technician?
Pharmacy technicians must have at least some formal training in order to be effective and excel in their work. But how long does pharmacy technician training last? You'll discover that the answer varies depending on the path you take.
Most pharmacy technician training programs last anything from a few months to a year. Because have a lot of pharmacy technician requirements so usually pharmacy technology associate degrees can take up to two years to finish.
Finally, If you're ready to begin your career path to becoming a fully certified pharmacy technician (CPHT), you'll need to figure out which pharmacy technician program is right for you. Visit our website ABC E-Learning to learn more about the program.
[Sassy_Social_Share]
PTCB Schedule Exam: How To Reschedule PTCB Appointment?
How to schedule an appointment and whether or not reschedule it? Let's follow this article to find out the answer to PTCB Schedule Exam.
January 1, 2022
Scheduling an appointment for taking the PTCB exam is the first step that every candidate has to complete before officially taking this exam. However, in fact, not everyone knows the proper method of scheduling. As a result, they can make several unnecessary mistakes during the process. Understanding that, the below article will provide you with the most up-to-date information about the PTCB schedule exam.
Read more about How to Become Certified Pharmacy Technician (CPhT)?
PTCB schedule exam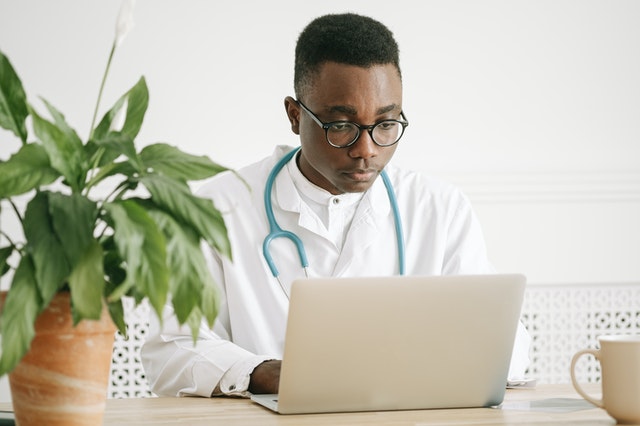 It is possible for the test-takers authorized to schedule their PTCB exam appointment inside their PTCB Account at the website domain of PTCB.org or by calling directly Pearson VUE via the phone number (866) 902-0593 during the period of time from 7 a.m to 7 p.m CT, and from Monday to Friday. PTCB test-takers will get an affirmation mail after the process of scheduling their own appointment. The test-takers have the obligation to guarantee the time, the date, and test location that is recorded on the affirmation mail precisely reflects their choice.
Pearson test center locations
PTCB Certification exams are managed at Pearson VUE test centers across the country, in any case, not all test centers regulate particular PTCB exams. If you want to discover the closest one with you, it is recommended to visit the website domain of PTCB.org or by calling Pearson VUE directly via the phone number (866) 902-0593. Most test centers are open during the period from Monday to Saturday, amid ordinary trade hours.
PTCB testing sites (used for Military Applicants only)
PTCB works with the U.S. Armed Forces for the purpose of arranging the PTCB certification exams accessible to the military workforce and their qualifying dependents. Qualifying people are allowed to require the examination at endorsed military destinations. Qualified candidates ought to contact their neighborhood military center or visit the Pearson VUE site committed to U.S. Service members via the website domain pearsonvue.com/military.
Changing a PTCB exam appointment
It is also possible for the PTCB test-takers to reschedule or cancel their exam arrangements within their authorization period. There's no charge for rescheduling exam arrangements, in any case; arrangements must be rescheduled at least one day (during 24 hours) before the planned arrangement. To be more specific, in case an arrangement is at 11:00 am on Wednesday, a candidate must cancel or reschedule by 11:00 am the past Friday.
Candidates who don't have the demand of rescheduling or canceling their PTCB examination appointment within 24 hours or come up short to appear for their planned examination will relinquish all expenses. To reschedule an arrangement, let's tap at the "My Scheduled Exam" interface inside your PTCB Account at the website domain of PTCB.org or by calling directly Pearson VUE via the phone number (866) 902-0593.
Missed appointments
PTCB candidates who don't appear for a scheduled exam arrangement for any reason will have to relinquish all expenses. Candidates may yield a withdrawal request to the organizer in case a crisis happens on the day of the exam arrangement that avoids a candidate from taking the test. If you have the demand of seeing which the PTCB considers an emergency, let's click on the Emergency Withdrawals section.
Emergency withdrawals
PTCB candidates have the right to yield a request of emergency withdrawal in case that emergency happens on the day of the exam arrangement. Illustrations of what PTCB considers a valid emergency often incorporate a genuine ailment, harm or unforeseen hospitalization, a passing within the prompt family, a serious traffic accident, or even a court appearance.
It is obligatory for the PTCB test-takers to yield a request of emergency withdrawal with official and valid documentation related to the emergency (for example the obituary, clinic archives, or the police report). Any demand of emergency withdrawal must be gotten by PTCB no afterward than 2 days (48 hours) after the final day of the candidate's authorization period. In the event that is affirmed, a full refund of any examination expenses paid will be issued within the original method of payment within the period of time of approximately 2 to 3 weeks. 
Above are several pieces related to the PTCB schedule exam. There are always cases that you may have to reschedule or have problems with your original appointment, hence, we hope that this information will do wonders during the process of taking your PTCB exam so that you can avoid unnecessary mistakes.
If you want to get more information about PTCB, visit our website and take our free PTCE practice test, or download it for your IOS or Android devices now!
[Sassy_Social_Share]
What You Should Know About PTCB Renewal
The PTCB improved the PTCB renewal application procedure. Learn more in this post.
January 1, 2022
To keep your position as a Certified Pharmacy Technician (CPhT) or a Certified Compounded Sterile Preparation Technician (CSPT) current, you must renew your pharmacy technician license. Completing mandatory continuing education (CE) allows pharmacy technicians to keep updated with current pharmacy practice, increase their knowledge, and advance their careers.
In 2019, the PTCB improved the PTCB renewal application procedure, allowing CPhTs to renew in minutes, subject to PTCB approval. Make sure to go over the new procedure thoroughly.
PTCB renewal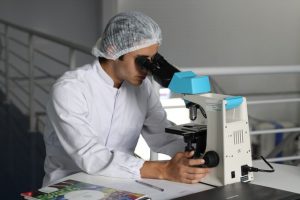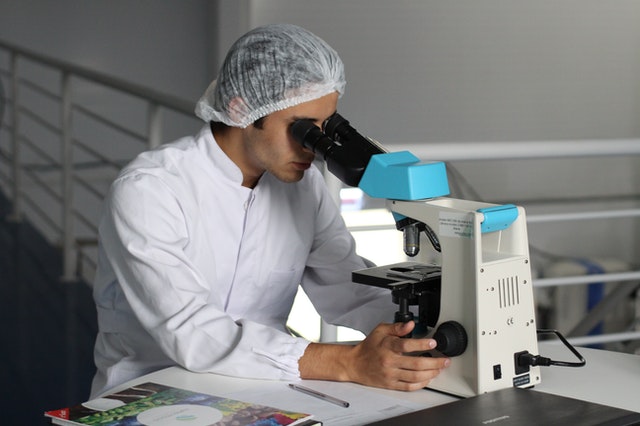 To keep their certification active, PTCB certification must be recertified. CPhTs are required to maintain their PTCB Certification by many workplaces and/or state boards of pharmacy. Recertification ensures that pharmacy technicians remain current in their profession by requiring them to complete Continuing Education (CE) and/or training, as well as skill and competence examinations. To recertify, CPhTs must have an NABP e-Profile ID on file with PTCB that is displayed in their PTCB Account. Those without an e-Profile ID will not be able to recertify or reactivate their credentials.
What is Continuing Education?
A structured educational activity developed or intended to promote the continued development of pharmacists and/or pharmacy technicians to maintain and increase their competence, according to the Accreditation Council for Pharmacy Education (ACPE). Continuing pharmacy education (CPE) should enhance problem-solving and critical thinking while also being applicable to safe pharmacy practice."
Approved activities
Seminars, workshops, and Conferences are all options. Attending seminars, workshops, conferences, or other educational activities that include subject matter from the PTCB Certification Program's Exam Content Outline can earn you credit. A live, web-based, or recorded presentation, teleconference, virtual meeting, panel discussion, or workshop are examples of these activities.
College Courses. Completing a relevant college course for 3 academic credit hours with a grade of "C" or higher can earn you up to 10 hours. Subject content from the PTCB Certification Program's Exam Content Outline must be included in relevant courses.
Service to PTCB. Unpaid involvement in specific PTCB events and tasks that are required to keep the Certification Program running might earn you credit. The PTCB Certification Council determines which activities and functions are qualified for CE hours, as well as how many CE hours are issued.
PTCB will no longer accept "in-service" continuing education (CE) hours starting January 1, 2018.
Applying for recertification
Certificants submit their pharmacy technician license renewal applications online using their PTCB account. A paper application is only accessible to people who are unable to use the internet application due to a disability or other difficulty. Paper application requests must be made in writing to PTCB and contain acceptable documentation of the disability or hardship.
Certificants have 60 days after their certification expires to request recertification. When the Recertification Window opens, PTCB will send an email to all certificants. Certificants must submit their application by 11:59 p.m. ET on the first day of the certification expiry month, which is the Application Deadline. Late applications will be charged a $25 late application processing fee if they are submitted after the Application Deadline. PTCB will accept recertification applications until the expiry date, but it cannot ensure that any filed after the deadline will be processed before the expiration date.
All applications are processed in the order in which they are received by PTCB. The verification database will be updated after an application is granted, and certificants will be able to download and print an updated certificate by going into their PTCB account.
Returned applications
Applications that are incomplete, include mistakes, do not fulfill CE requirements, give insufficient CE information (e.g., do not include the whole course and provider name), or are accompanied by an inaccurate payment amount will be returned for adjustment. The certificant will have 30 days to make adjustments and the $10 nonrefundable reprocessing fee to PTCB after receiving notification of a returned renewal application. During this return time, PTCB will not recognize CEs earned outside of the appropriate recertification cycle.
Current renewal fees
| | | |
| --- | --- | --- |
| CPhT/CPhT-Adv RENEWAL FEES | CSPT RENEWAL FEES | MISCELLANEOUS |
| Recertification Application Fee: $49 | Recertification Application Fee*: $20 | Recertification Late Application Processing Fee**: $25 |
| Reinstatement Fee: $89 | Reinstatement Fee: $40 | Reprocessing Fee***: $10 |
|   |   | Administrative Fee****: $25 |
|   |   | Optional Certificate Printed on Fine Paper: $15 |
Pharmacy tech license renewal requirements
To keep their certification, PTCB Certified Pharmacy Technicians (CPhTs) must recertify every two years. The PTCB's CPhT recertification criteria align with the State Boards of Pharmacy's biennial professional pharmacy tech license renewal schedule. Within the two-year recertification cycle, CPhTs must fulfill all continuing education hours (on or before the expiration date). No CE hours earned prior to certification can be utilized to meet recertification requirements. Furthermore, CE hours cannot be carried over to a future recertification cycle.
CPhT Continuing Education requirements
CPhT Certificants must complete a minimum of twenty (20) hours of CE comprising subject matter indicated in PTCB's Pharmacy Technician Certification Exam® (PTCE®) Content Outline during each two-year recertification cycle. One hour of the 20 hours for recertification applicants must be in the topic of pharmacy law, and one hour must be in the subject of patient safety (as defined by the Accreditation Council for Pharmacy Education (ACPE) in the ACPE Policy and Procedures Manual).
Two of the 20 hours must be in the topic of pharmacy law, and one hour must be in the subject of patient safety for reinstatement applicants. Completing a relevant college course equal to 3 academic credit hours with a grade of "C" or higher can earn you up to 10 of the 20 CE hours. Subject content from the PTCE Content Outline must be included in relevant courses.
CSPT recertification requirements
To keep their certification, CSPTs must recertify every year. This yearly obligation is in line with USP and other authority bodies' training and competency criteria. A CSPT must be a current PTCB CPhT in good standing to be eligible for recertification. CSPTs must complete a minimum of five hours of sterile compounding continuing education (CE) and submit the CSPT Competency Attestation Form during each one-year recertification cycle. The CSPT certification will be lost if the CPhT certification is revoked due to failure to recertify, revocation, or any other cause.
The CSPT certification expiry month will coincide with the CPhT expiration month after a PTCB CPhT has earned the CSPT certification. If a CSPT certification is acquired within six months of a CPhT expiration date, the certificant must recertify the CSPT certificate one year later. The CSPT expiry date will be October 31, 2019, if the CPhT expiration date is October 31, 2018, and the CSPT first certification date is July 1, 2018.
The certificant must recertify both certificates by the impending CPhT expiration date if the CSPT credential is earned and the CPhT expiration date is more than six months from the initial CSPT certification date. For example, if a PTCB CPhT's expiration date is March 31, 2019, and the certificant acquired the CSPT designation on July 1, 2018, both certificates must be recertified by March 31, 2019.
Within their one-year recertification cycle, CSPTs must complete all continuing education hours and submit a completed CSPT Competency Attestation Form (on or before the expiration date). There are no CE hours and/or CSPT Competency Attestation Forms that may be utilized to meet recertification criteria if they were completed before certification was issued. Furthermore, CE hours and CSPT Competency Attestation Forms are not transferable to a future recertification cycle.
Why renew your certification? 
Comply with the requirements of your company and the state board. Pharmacy technicians provide themselves the freedom to work anywhere they want by renewing their qualifications on time. Many organizations want their pharmacy technicians to renew Pharmacy Technician License, and PTCB works with them. Some State Boards of Pharmacy, in addition to requiring initial certification, also require that you maintain your certification.
You'll save both time and money. Maintaining your certification is easier and less expensive than having to reinstate or retake the Pharmacy Technician Certification Test: CPhTs and CSPTs must recertify on time or retake the exam. Employers should ensure that their staff complete CEs and renew their certifications in order to advance safety and their bottom line.
Take your career to the next level. Maintaining a current certification distinguishes you in a fast-growing field and positions you for progress. Before evaluating technicians for advanced and specialized tasks in the pharmacy, many companies want them to maintain active certification. Maintaining qualifications results in greater pay, new titles, and extended job duties, according to pharmacy technicians.
Improve the safety of patients. Maintaining your certification reflects your commitment to drug safety and to the pharmacy, as well as allowing you to stay up with the most recent developments in the field.
Certificants who successfully reinstate their certification will have their certification status restored and will be able to use their PTCB credentials and certification marks again. Certificants who have been reinstated will be given the rest of their recertification cycle. When filing a reinstatement application, expired certificants who were previously selected for audit during their recertification term must follow all audit instructions and requirements.
We hope you found this post about PTCB renewal useful. Thank you very much! Visit our website and try free PTCE practice test, or download it for your IOS or Android devices now!
[Sassy_Social_Share]
Things You Should About Pharmacy Billing And Reimbursement
It is vital to know the processes involved in administering medicine. Look at the pharmacy billing and reimbursement certificate program in this post.
January 1, 2022
Dispensing drugs directly from your practice is a worthwhile option to consider if you're a physician with many offices. It can create an extra cash stream for your medical practice while also providing a welcome convenience for your patients.
Health care is a fast-paced industry, and working in dispensing may be challenging. It is vital to understand the processes involved in administering medications as part of your practice. It's also a good idea to become familiar with any options that will make this process easier.
For this aspect of your practice, let's look at the pharmacy billing and reimbursement certificate program in this post.
Besides, you can get more about Comprehensive PTCB Study Guide
Scope
PTCB Billing and Reimbursement credential holders have proven a deep awareness of third-party payers and pharmacy reimbursement mechanisms.  Individuals who get the certificate will show that they not only have the essential core knowledge but also that they are competent in leading this critical administrative job for a pharmacy, which assists patients in obtaining medicine.
Eligibility requirements
A candidate must have a current PTCB CPhT Certification and meet one of the following qualifying requirements:
Pathway 1: Finishing a PTCB-Recognized Billing and Reimbursement Education/Training Program and at least 6 months of work as a pharmacy technician.

Pathway 2: Have worked as a pharmacy technician for at least 12 months, with at least 50% of that time spent on pharmacy billing and reimbursement operations.
Exam
To receive the PTCB Billing and Reimbursement Certification, candidates must pass the Billing and Reimbursement Exam. The Billing and Reimbursement Exam consists of 70 multiple-choice questions on a computer. Expect to spend 1 hour and 30 minutes on the exam (5-minute tutorial, 1 hour and 20-minute exam, and 5-minute post-exam survey).
As stated in the chart below, the Billing and Reimbursement Exam covers various subject topics arranged into four domains.
Programs and Eligibility (20%)
Programs and eligibility terminology
Third-party reimbursement types (e.g., PBM, medication assistance programs, self-pay)
Healthcare reimbursement systems in different settings (e.g., home health, long-term care, home infusion, health systems, community pharmacy, and ambulatory clinics)
Eligibility requirements for private and/or federally-funded insurance programs (e.g., Medicare, TRICARE, Medicaid)
Eligibility for patient assistance through available programs (e.g., a 340B eligible program)
Claims Processing and Adjudication (48%)
Pharmacy/medical claim processing terminology
Information needed to submit pharmacy/medical claims
General pharmacy claim submission process (e.g., data entry, verification, adjudication)
Third-party claim rejection troubleshooting and resolution
Methods for determining drug cost and sale prices (e.g., AWP, dispensing fees, gross and net profit, acquisition cost
Coordination of benefits or plan limitations to determine each party's responsibility
Reimbursement policies for all plans being billed, regardless of contracted payers, HMOs, PPO, CMS, or commercial plans
Identification of formulary coverage or alternatives
340B terminology
Prior Authorization (20%)
Prior authorization terminology
Information needed to submit medical/pharmacy prior authorization (e.g., patient and prescriber information, drug, dose)
General process of prior authorization (e.g., from formulary alternatives to contacting the provider, then through payer to the patient)
Third-party prior authorization rejection trouble-shooting and resolution
Audits and Compliance (12%)
Audit and compliance terminology
Contract documentation for claims billed to specific insurance plans (e.g., ICD-10 codes, provider feedback and authorizations to change medications)
Federal laws/regulations regarding audits (e.g., mandated audits by CMS for all government-funded programs)
Accrediting bodies and surveys (e.g., URAC, TJC, CMS, DNV)
Exam passing score
Using industry best practices, a panel of subject-matter experts determined a passing score for the Billing and Reimbursement Exam. The modified-Angoff approach was utilized by the panel, as recommended by a psychometrician. Experts (panel members) examine individual test questions and estimate the proportion of trained pharmacy technicians who would be able to answer each question correctly using this technique. The passing score was calculated by averaging these estimations and looking for consistency. Scaled scores are used to report the passing score and candidate results. The Billing and Reimbursement Exam has a passing scaled score of 300. Based on the exam subject outline, potential scores range from 0 to 400.
7 things about pharmacy billing and reimbursement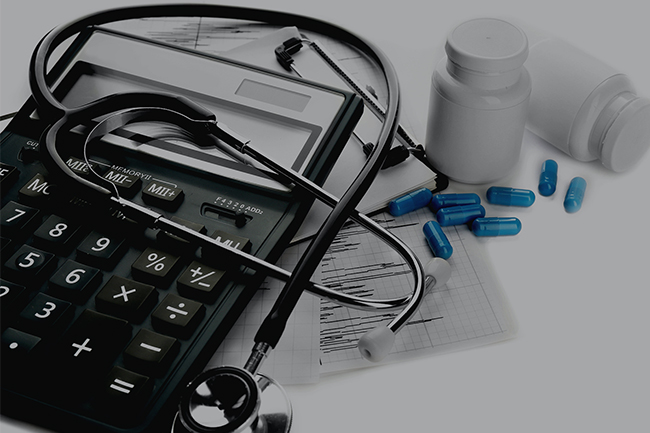 1. Data workflow
It's critical to understand pharmacy billing and how pharmacies manage revenue and costs if you want to maintain your dispensing program viable and expandable. You must ensure that the process is controlled and monitored from purchase to inventory, storage and dispensing, and finally invoicing and reimbursement to close the revenue cycle. To avoid time-consuming and costly errors, all data must be entered accurately from the start.
2. Procurement
Procurement is the process at which data transitions from bought quantities and pricing to storage units of measure (UoM) and inventory expenses. The majority of the time, data is input manually. To avoid mistakes, figures uploaded from the wholesale distributor to the pharmacy's system are manually reviewed. This is done because data transfer might be a source of errors, which can lead to ineffective revenue cycle management.
3. The Charge master
A key component of the medicine revenue cycle is the charge master, often known as the pharmacy charge description master. It is a list of billable things to a patient or health insurance provider that serves as the beginning point for invoicing patients and payers.
Separately reimbursable drugs that are miscoded or omitted in the charge master might result in revenue loss, thus proper attention is required. Converting pharmaceutical quantities from bought to patient-administered amounts is the key. To prevent conflating dosage amounts necessary for patients with amounts purchased, they should only be declared billable at this point. A reliable billing service can help you prevent costly mistakes and save time when it comes to data transfer.
4. Linkages between Purchases & Billing
Ordering, administering, and processing drug reimbursements may all be handled differently in various hospitals. Pharmacies may be asked to reconcile the linkage between medication expenses and the charge master, potentially resulting in erroneous reimbursement. For your drug dispensing organization, having a system in place that simplifies the entire process might be a godsend.
Your patients will feel better at ease receiving their medicine from their doctor. It will not only save them a trip to the pharmacy, but it will also ensure that any questions they may have regarding their medicine will be fully answered. You can make this part of your practice efficient, profitable, and a selling point for your offices by following best pharmacy billing and reimbursement practices.
5. Coding
Coding is another important consideration to avoid costly mistakes. Drugs must be coded appropriately in HCPCS and represented correctly in the charge master. It is possible that the pharmacy will not be reimbursed if this is not done correctly.
6. Drug prices
Drug prices, like any other product, are subject to market forces. However, there are a few corridors through which medicine may be obtained at a lower cost. Hospitals, for example, may frequently purchase pharmaceuticals at higher rates than fixed-fee payers can. Generic options that are less expensive are frequently overlooked. You may gain economies of scale by having a system in place to do frequent price research and compare drug spending to reimbursement.
7. Rules & regulations & Compliances
In terms of legality and standards, the healthcare field, particularly anything involving drugs, is a volatile space. Failure to keep up with the ever-changing CMS drug-related requirements might result in your practice being labeled non-compliant and losing out on payment. To avoid this, pharmacies must adhere to the CPT (Current Procedural Terminology) codes provided to pharmacists who do Medication Therapy Management (MTM). On all claims, pharmacies must provide the NPI as well as the NPI of the prescriber.
We hope that all the information and knowledge about pharmacy billing and reimbursement provided in this article can help you when taking the PTCB® exam as well as working in the pharmacy.
If you want to get more information, visit our website and take our free PTCE practice test, or download it for your IOS or Android devices now!
[Sassy_Social_Share]
Pharmacy Technician Requirements That You Should Know
PTCB CPhTs for their pharmacy technicians. Learn more about the pharmacy technician requirements in this article.
January 1, 2022
Pharmacists trust the PTCB CPhT Certification as a technician certificate.
For more information about PTCB, visit our website and try free PTCE practice test, or download it for your IOS or Android devices now!
The CPhT certificate demonstrates technicians' understanding and dedication to drug safety and good patient care in a variety of pharmacy settings. Employers prefer, and frequently demand, PTCB CPhTs for their pharmacy technicians. Learn more about the pharmacy technician requirements in this article.
Pharmacy technician requirements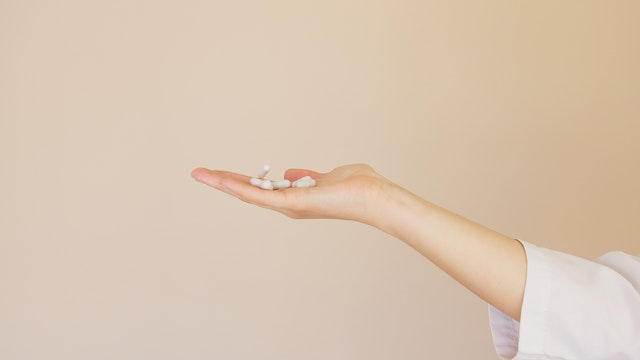 Reside in the United States of America or one of its overseas territories (US)

Completion of a recognized education/training program by the PTCB or comparable work experience

All criminal and State Board of Pharmacy registration or licensure actions are fully disclosed.

Compliance with the provisions of all PTCB Certification regulations that apply

Passing the Pharmacy Technician Certification Exam® (PTCE®) with a passing score
To be qualified, candidates must finish a PTCB-approved education/training program or have equivalent work experience. A candidate must finish one of the two paths to be eligible for the PTCE:
Pathway 1:

Enroll in a PTCB-approved education or training program (or completion within 60 days). Candidates can select from over 1,400 accredited programs.

Pathway 2: Equivalent pharmacy technician job experience (min. 500 hours). This alternate secondary path is for experienced technicians who are unable to enroll in a PTCB-approved program. Work experience in a variety of pharmacy practice settings that meets specific knowledge requirements is accepted by the PTCB.
Identification requirements
One of the most important requirements for pharmacy technicians is that all applicants must produce definite evidence of identification by submitting a valid, unexpired government-issued ID with a photograph and signature in order to take a PTCB certification test. The document must be original (not a photocopy, fax, or digital ID), and the candidate's name on the ID must match the name on their PTCB account (exceptions noted below). Candidates who arrive at the test site without an approved form of identification will not be permitted to take the exam and will forfeit all payments. Approved types of identification include:
Passport/Passport Card

Government-Issued Driver's License or Identification Card

Government-Issued Driving Learner's Permit

Military ID

Permanent Resident Card (Green Card)

Employment Authorization Card from the US Department of Homeland Security
Candidates must provide a valid, unexpired secondary form of identification that contains a signature and includes the candidate's first and last name if the primary form of identification does not include a signature. Here are some examples of secondary types of identification:
Social Security Card

Credit Card

ATM/Debit Card

Employee/School ID
Exceptions
If a candidate provides an expired driver's license as well as an electronic or hard copy renewal receipt but has yet to get the license, they will be allowed to test whether the renewal receipt has expired. The applicant will not be allowed to test if the renewal receipt has expired. Temporary licenses that meet all of the requirements are accepted (contains a photo or accompanied by the expired license).
Pearson VUE test center staff will compare the name on your ID to the name in their system (your name as it appears within your PTCB Account). With a few exceptions, the name on your ID must match exactly:
On one paper, a hyphen is used, but not on another. (Ignore the hyphen.) Sarah Johnson-Wells and Sarah Johnson-Wells, for example, are both acceptable matches for Sarah Johnson-Wells.

When compared to Sara Johnson-Myers, Sara Johnson Myers, Sara Myers-Johnson, and Sara Myers Johnson, Sara Johnson and Sara Myers are individually accepted as the same person since one of the names, either the registration or the ID, contains both last names.

Sara Johnson will not be recognized as Sara Myers without an original marriage certificate, divorce decree, or other legal proof of a name change since neither name contains the candidate's current and former last names.

Without an original marriage certificate, divorce decree, or other legal proof of a name change, Sara Johnson Myers is acceptable for Sara Johnson. If the candidate's maiden and last names appear on their ID, regardless of the order in which they appear, it is allowed.

Initials and names that are reversed are acceptable:

Differences between J Smith and John Smith are permitted.

Discrepancies between J Smith and J Smith are permitted.

Smith, John, and Smith Discrepancies, according to John, are allowed.

J Smith and John Smith, as well as J Smith and John Smith, are valid variations.
Test center rules
Prior to their exam appointments, candidates should examine the Pearson VUE Test Center Rules. The test rules agreement in its entirety may be seen here. If a candidate has any difficulties, questions, or concerns during the exam administration, they should tell the test administrator at the test facility. Pearson VUE notifies the PTCB of any occurrences in which a candidate is disruptive or threatening, or participates in any other behavior that might be considered a violation of the Test Center Rules and/or PTCB policy. PTCB examines these situations and may take appropriate action, such as terminating the test, invalidating the exam score, and/or disqualifying you from taking future exams.
Many people wonder what are calculators allowed on PTCB exam? The PTCB test includes a calculator. Under no circumstances may a personal calculator be used. If a candidate requests a hand-held calculator and one is available at the testing center, the applicant is allowed to use it.
Pearson VUE Comfort Aid List
The whole list of comfort aids is available here, and none of them require prior clearance. The Testing Center staff will check them before allowing them inside the testing room. Visual examination will be carried out by looking at the object without touching it or the candidate, and without requesting the applicant to remove it. Any other objects in the testing room, such as medical equipment not specified below, must be requested and authorized as part of the accommodations procedure.
Exam security
PTCB has the right to cancel any test score acquired in a questionable manner in order to maintain and secure the integrity of its examinations. A candidate must follow PTCB requirements and agree to the PTCB Candidate Attestation before taking a PTCB exam. A candidate who refuses to sign the attestation will be unable to sit the exam.
PTCB Candidate Attestation
Prior to the start of any PTCB Certification exam, all applicants must agree to the Candidate Attestation at the testing center. The following is the candidate's attestation:
The Pharmacy Technician Certification Board owns the copyright to this examination and the test questions contained within it.

No part of this test, in whole or in part, may be duplicated or reproduced in any way, including through memorizing.

[Only for PTCE®] I agree that for the next 3 years after taking this test, I will not participate in any training activities aimed at preparing people to take the PTCE. [Only for the CSPT® Exam] For the next 3 years after taking the CSPT Exam, I understand that I am prohibited from participating in or profiting from the preparation, presentation, sponsorship, or ownership of any program, training, or publication primarily intended and/or marketed to improve others' performance on the CSPT Exam (e.g., sharing or replicating test items, providing test strategies).

My participation in any irregularity during this examination, such as giving or receiving unauthorized information or assistance, as evidenced by observation or subsequent analysis, may result in my participation being terminated, the results of my examination being invalidated, or other appropriate action being taken.

It is forbidden to discuss or disclose the contents of the examination in the future, whether orally, in writing, or in any other way.

I accept that I am not permitted to contact other candidates, use any materials other than those supplied to me, or help or be assisted by anybody during this test. Failure to follow these guidelines might result in the invalidation of my test results, as well as other consequences.

I accept that any claim I may make in the event that my exam replies are lost will be limited to the cost of this examination.
Individuals who want to distinguish themselves in the pharmacy technician field and develop meaningful careers in healthcare can get credentialed through the Pharmacy Technician Certification Board® (PTCB). You must fulfill pharmacy technician requirements to obtain certification as a CPhT, which we help you outline in this post. I hope you found our information to be useful!
Besides, you can get more about Pharmacy Technician Skills That You Should Know
Thank you for reading this!
[Sassy_Social_Share]
The Essential Pharmacy Conversion Chart You Need To Know
Conversions will be used on daily pharmacy. In this post, you will get a pharmacy conversion chart that may help you a lot. Let's get started!
January 1, 2022
In pharmaceutical practice, being able to accurately calculate and measure weight, length, and volume is a must-have ability. These calculations should be performed with confidence by pharmacy technicians who are also familiar with standard measurement unit conversions. Calculating dosages, days supply, and amounts will be a lot easier if you remember these easy pharmaceutical pearls. Conversions will be used on a daily basis regardless of whatever pharmacy environment you work in. In this post, you will get a pharmacy measurements conversions chart that may help you a lot. Let's get started!
A conversion process demo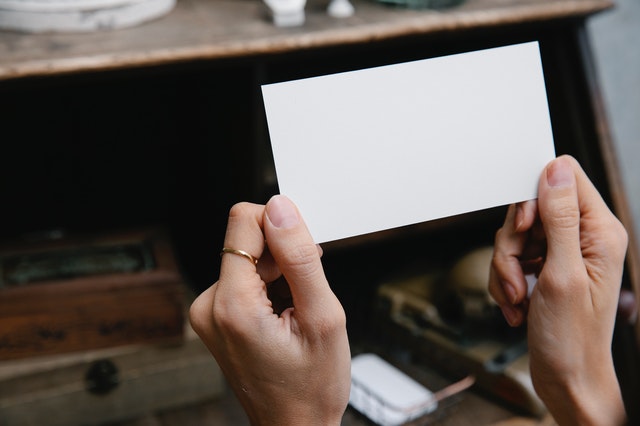 Consider the following prescription, which is written by a prescriber:

Latanoprost 0.005% eye drop – 1 drop into each eye nightly

Dispense: 2.5mL

3 Refills
As a technician, you must enter the prescription for processing and give the exact days supply for accuracy and insurance reimbursement. 2.5mL of eye drop does not appear to be a significant volume when you think about it. How can one know how long one bottle will last a patient without knowing the right conversion? In pharmacy practice, guessing is never an option. Simply knowing that 1 mL is equal to about 20 drops will get you to the right answer.
In the bottle of Latanoprost, 20 drops x 2.5mL equals 50 drops total.
25 days = 50 drops/2 total drops in one day
Pharmacy conversion chart you should be aware of
The most common conversions used in pharmacy practice are included in this chart. These should be memorized so that you can do your work quickly and properly. You can print one and have it with you at all times when you want to study.
Volume

Weight

Length

1 tsp = 5 mL

1 kg = 2.2 lb

1 in = 2.54 cm

1 tbsp = 15 mL

1 gm = 10 dg = 100 cg

= 1000 mg = 1 000 000 mcg

1 m = 10 dm = 100 cm

= 1000 mm = 1 000 000 mcm

1 L = 10 dL

= 1000 mL = 1 000 000 mcL

1 grain = 64.8 mg

 

1 mL = ∼∼ 20 drops

1 lb = 16 oz

 

1 gal = 4 qt

1 lb = ∼∼ 454 gm

 

1 fl oz = 29.6 mL

 
 

1 qt = 2 pt

 
 

1 pt = ∼∼ 473 mL

 
 
Below, we will show you pharmacy conversions in detail. Therefore you can understand more about them through examples. 
1 teaspoon = 5 mL
1 tablespoon = 15 mL
1 fluid ounce = 30 mL
1 cup (8 fluid ounce) = 236.5 mL
1 pint (16 fluid ounce) = 473 mL
1 quart (2 pints) = 946 mL
1 gallon (4 quarts) = 3785 mL
When studying these "liquid" conversions, you should use the method of starting at the top and working your way down. Have you noticed how you put 1 teaspoon first? As you progress down the list, the conversion rate usually doubles. Another thing to keep in mind is that tsp (teaspoons) is sometimes mistaken with tbsp (teaspoons) (tablespoon). Make sure you don't make the same mistake! 1 tbsp (1 tsp) vs. 1 tsp (5 mL) (15 mL).
To make 1 fl. oz., start with 1 tablespoon (15 mL) and double it (30 mL). Begin with 1 c, 1 p, 1 q, and 1 g. Memorize the cup and increase it by two for the pint. Then, for a quart, double the pint. Finally, increase the quart by four to get a gallon (which is actually 3784 but close enough). 
1 Grain (Gr) = 65 mg
1 ounce = 28.4 g
2.2 lbs = 1 kg
You should be aware that 2.2 lbs equal 1 kilogram. You actually utilize this in every calculation. It's possible that remembering grain (gr) = 65 mg will be more challenging. It's an old conversion from back in the day that still shows up now and again. It's also worth noting that 1 fluid ounce (liquid) is not the same as 1 ounce (weight). 1 ounce Is 28.4 g in this example.
% w/v = g/100 mL
% v/v = mL/100 mL
% w/w = g/100 g
These calculations must be refined. You may only be asked to know the concentration strength of the most common fluids at times. As an example. NS = 0.9 percent = 0.9 grams per 100 milliliters. D5W = Dextrose 5% = 5 g/100 mL. Remember that the percent stays on top and is converted to gram (if weight) or milliliter (if volume) (liquid). 100 is always at the bottom.
Aminophylline (A) to Theophylline (T)
5A = 4T
There are different methods for remembering this conversion, but we find that this is the most efficient. To summarize, you should employ dimensional analysis to verify that the two are never confused.
Example: 100 g Aminophylline → Theophylline conversion
80 g Theophylline = 100 g A x 4 T / 5 A Take note of how the A's cancel each other out (one on top and the other on bottom). You're left with simply Theophylline.
SG = g/mL
This conversion is similar to percent volume, however, there is no percent in this case. So, when you acquire a particular gravity, it'll always be in grams or milliliters.
Example: What is the specific gravity of material A, which weighs 100 g and is dissolved in 200 mL of liquid?
100 g/200 mL = 0.5 g/mL SG = g/mL
If you're only given the number SG = 1, that signifies 1 g/mL.
% ← PPM (4 decimals to the left)
% → PPM (4 decimals to the right)
These conversions might be difficult, but there is a great shortcut to keep in mind. First and foremost, know the values. When using parts per million in a percentage, the formula is 100 (percent)/1,000,000. So, if you divide 100 by 1,000,000, you'll notice that you've lost two zeros and are left with only four zeros. This is the basis of the shortcut.
Remember to think of Beyonce's Irreplaceable song when you want to get from percent to PPM.  The lyrics may remind people to go 4 decimals "to the left to the left" for percent on the left and 4 decimals "to the right to the right" for PPM on the right. You'll never forget it, even if it's crazy.
Parts Per Billion (PPB) → (7 decimal places)
The concept is the same, except instead of four decimal places, you move 7.
(100 / %) = 1: X
(100 / X) = %
Many people are confused by these sorts of questions. When you first hear these, you may be confused, and they aren't the best way to show a drug's strength. Whatever the case may be, you must be aware of it.
When you're asked to convert a number to a percent in this form, all you have to do is divide 100 by the specified percent.
Convert 5% into 1:X form, for example.
1:2,000 = [100 / (5/100)]. Before dividing by 100, remember to convert the percent to decimal form.
If you require a percentage, simply repeat the process with the figure provided.
Convert 1:500 to percent form (100/500) = 0.2 percent as an example. Keep in mind that this equals 0.2 g/100 mL. The units must be the same else the formula will not work.
Ca² Carbonate = 40% Elemental Calcium
Ca² Citrate = 21% Elemental Calcium
Finally, even the best-prepared people are fooled by these kinds of questions, which appear to be simple but are actually rather difficult!
You have 150 milligrams of calcium carbonate, for example. How many 100 mg calcium citrate tablets are required to provide the same precise amount of elemental calcium?
You're thinking to yourself, "Wait, what?" Although it's simple to recall that carbonate is 40% elemental calcium and citrate is 21%, many people have struggled to understand this conversion. I completely understand; it's quite confusing. Here's how I went about doing it.
What is the importance of this for a pharmacy conversion?
Although the pharmacist performs the final check on every prescription and drug order, it is critical that both the pharmacist and the technician are well on the above information. The pharmacist relies on the technician to do calculations with few or no mistakes in order for the pharmacy to operate efficiently. If a pharmacist needs to correct an improper dose or day's supply on many prescriptions, it would not only slow down workflow, but it might potentially damage patients if not identified before dispensing.
Do your research and become familiar with the pharmacy conversion chart. Not only will you be pleased, but so will the pharmacist you work with and the patients you treat. Always remember that guessing is never an answer. The key is to be prepared, to practice thoroughly, and to memorize these conversions.
Besides, knowing these pharmacy conversion charts also helps you to raise your professional level, which in turn helps you to improve your salary. Let's find out more about the average salary of pharmacists to have more motivation to study and work.
If you want to get more information, visit our website and take our free PTCE practice test, or download it for your IOS or Android devices now!
[Sassy_Social_Share]
What Is The Average Pharmacy Technician Salary?
This post is for you if you're considering a fulfilling career as a pharmacy technician and want to learn more about the pharmacy technician salary.
January 1, 2022
The role of a pharmacy technician is critical to the smooth operation of a pharmacy. Pharmacy technicians help pharmacists dispense prescriptions to patients and healthcare professionals.
For people who want to work in healthcare but don't want to be involved in direct patient care or in a bedside job, being a pharmacy technician is an excellent choice. It's a rapidly growing and gratifying sector in which you may assist people in receiving the medications they require to be healthy. However, maybe you are considering the pharmacy technician salary.
Because before committing to any professional healthcare position, it's always a good idea to educate yourself on how much you may earn and the factors that influence your earning potential.
This post is for you if you're considering a fulfilling career as a pharmacy technician and want to learn more about the pharmacy technician salary you can expect.
How much does a pharmacy technician make?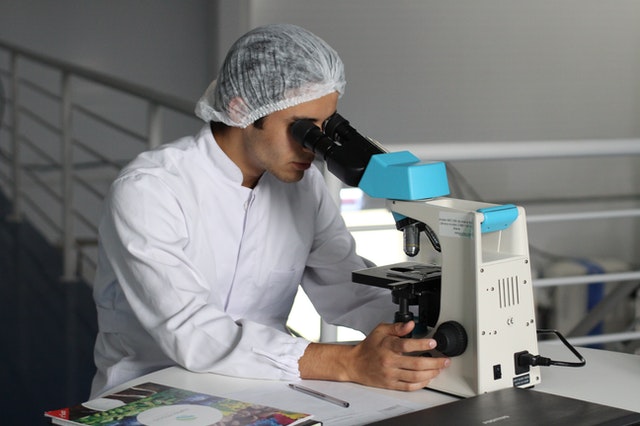 If you're thinking about becoming a pharmacy technician, you'll want to know how much money you may make in a year.
According to the Bureau of Labor Statistics (BLS), pharmacy technicians earn an average hourly rate of $16.32 and annual pay of $33,950. 
Due to a variety of contributing factors, determining how much money pharmacy technicians take home is not an easy undertaking. We'll try our best to break them down for you right here.
Entry level and New graduates
According to the Bureau of Labor Statistics, pharmacy technicians in the United States earn an average hourly wage of $16.32. This amounts to a $33,950 median yearly wage.
The poorest 10% of earnings in this industry, many of whom are entry-level and newly graduated employees, earn an average of $24,120 per year or $11.60 per hour, according to the BLS.
Pharmacy tech career veterans
If you work your way up the job ladder, you may more than double your starting pay. According to the BLS, the top 10% of earnings in this industry earn $49,130 per year or $23.62 per hour.
The Federal Executive Branch ($21.60 per hour), outpatient care clinics ($21.47), and colleges, universities, and professional schools ($20.95) all have the highest pharmacy technician pay rates.
What is the average pharmacy technician salary by state?
| | | | | |
| --- | --- | --- | --- | --- |
| State | Annual Salary | Monthly Pay | Weekly Pay | Hourly Wage |
| New York | $35,786 | $2,982 | $688 | $17.20 |
| New Hampshire | $34,690 | $2,891 | $667 | $16.68 |
| Vermont | $32,792 | $2,733 | $631 | $15.77 |
| Wyoming | $31,951 | $2,663 | $614 | $15.36 |
| Maine | $31,889 | $2,657 | $613 | $15.33 |
| Massachusetts | $31,842 | $2,653 | $612 | $15.31 |
| West Virginia | $31,096 | $2,591 | $598 | $14.95 |
| Hawaii | $30,983 | $2,582 | $596 | $14.90 |
| Washington | $30,952 | $2,579 | $595 | $14.88 |
| Pennsylvania | $30,569 | $2,547 | $588 | $14.70 |
| Connecticut | $30,281 | $2,523 | $582 | $14.56 |
| Montana | $30,213 | $2,518 | $581 | $14.53 |
| New Jersey | $29,969 | $2,497 | $576 | $14.41 |
| Arizona | $29,902 | $2,492 | $575 | $14.38 |
| Rhode Island | $29,730 | $2,478 | $572 | $14.29 |
| Indiana | $29,710 | $2,476 | $571 | $14.28 |
| Alaska | $29,467 | $2,456 | $567 | $14.17 |
| North Dakota | $29,292 | $2,441 | $563 | $14.08 |
| Nevada | $29,236 | $2,436 | $562 | $14.06 |
| Maryland | $29,206 | $2,434 | $562 | $14.04 |
| Tennessee | $28,964 | $2,414 | $557 | $13.92 |
| Minnesota | $28,951 | $2,413 | $557 | $13.92 |
| Wisconsin | $28,930 | $2,411 | $556 | $13.91 |
| Georgia | $28,845 | $2,404 | $555 | $13.87 |
| Ohio | $28,753 | $2,396 | $553 | $13.82 |
| Nebraska | $28,732 | $2,394 | $553 | $13.81 |
| South Dakota | $28,436 | $2,370 | $547 | $13.67 |
| Virginia | $28,355 | $2,363 | $545 | $13.63 |
| Utah | $28,318 | $2,360 | $545 | $13.61 |
| Alabama | $28,171 | $2,348 | $542 | $13.54 |
| California | $28,108 | $2,342 | $541 | $13.51 |
| Louisiana | $28,076 | $2,340 | $540 | $13.50 |
| Oregon | $28,017 | $2,335 | $539 | $13.47 |
| Kansas | $27,628 | $2,302 | $531 | $13.28 |
| Iowa | $27,556 | $2,296 | $530 | $13.25 |
| New Mexico | $27,497 | $2,291 | $529 | $13.22 |
| South Carolina | $27,453 | $2,288 | $528 | $13.20 |
| Colorado | $27,367 | $2,281 | $526 | $13.16 |
| Delaware | $27,298 | $2,275 | $525 | $13.12 |
| Florida | $27,187 | $2,266 | $523 | $13.07 |
| Missouri | $27,165 | $2,264 | $522 | $13.06 |
| Oklahoma | $26,704 | $2,225 | $514 | $12.84 |
| Idaho | $26,305 | $2,192 | $506 | $12.65 |
| Kentucky | $26,197 | $2,183 | $504 | $12.59 |
| Mississippi | $25,885 | $2,157 | $498 | $12.44 |
| Arkansas | $25,710 | $2,143 | $494 | $12.36 |
| Michigan | $25,680 | $2,140 | $494 | $12.35 |
| Illinois | $25,571 | $2,131 | $492 | $12.29 |
| Texas | $25,383 | $2,115 | $488 | $12.20 |
| North Carolina | $23,395 | $1,950 | $450 | $11.25 |
In the United States, the Top 50 Highest Paying States for Pharmacy Technician Jobs
New York is at the top of the list, followed by New Hampshire and Vermont in second and third place, respectively. Vermont outperforms the national average by 3.3 percent, while New York continues the trend with a $4,038 (12.7 percent) increase above the national average of $31,748. Significantly, the employment market for Pharmacy Technicians in New York is highly active, with numerous organizations now hiring for this position. With just a few states paying more than the national average, moving to a new place as a Pharmacy Technician should be approached with caution. Cost of living costs should also be taken into account.
FAQs
Do pharmacy techs make good money?
Pharmacy technicians are often detail-oriented and friendly people. They usually have flexible schedules and may participate in a variety of professional groups, but do they earn well?
In the United States, pharmacy technicians make an average of $30,913 per year. Employers may be willing to pay more for further education, experience, or national certification, and your potential wages may vary depending on where you live, as well as the type of job you do. Certified pharmacy technicians earn $42,842 per year on average.
How long does it take to become a pharmacy technician?
Depending on your training or educational program, being a pharmacy technician might take up to two years. There are three basic paths to becoming a pharmacy technician:
Diploma programs take the shortest amount of time to complete—usually a year or less. A pharmacy technician diploma program is usually more skill-focused and time-intensive, but it will prepare you to take the national pharmacy technician test. After completing a diploma degree, many pharmacy technicians choose to continue their education.
Certification programs, such as those offered by the American Society of Health-System Pharmacists (ASHP) and the Accreditation Council for Pharmacy Education (ACPE), are another option for starting a career as a pharmacy technician. To assist students to get job experience, several certification programs incorporate exam preparation, internships, and even externships.
Associate degree programs normally take two years to complete and build on the curriculum from certification programs with more advanced pharmacy, technical, and scientific concepts. Associate of Science, Associate of Applied Science, and Associate of Occupational Science are some of the degrees available.
Is pharmacy tech a hard job?
A pharmacy technician's job requires quite a bit of repetition. You spend a significant part of your day obtaining prescriptions from physicians and clients, putting them into a computer, counting pills, and collecting money for medications. Physical effort is also a requirement of the job. You're on your feet for the bulk of the day, going between the computer, medicine inventory, and the front counter. This activity must be completed swiftly and with few interruptions in busy pharmacies. Shifts for pharmacy technicians can be long and inconsistent. According to the BLS, 51% of pharmacy technicians work in retail pharmacies and drug shops that are open late and on weekends.
Besides, in the current complicated situation of the COVID-19 pandemic, the pharmacy profession is one of the professions with high development opportunities. However, to become a pharmacist, besides having to meet the requirements of the industry, of course having a PTCB certificate, your performance in the interview will also make it easier for you to get the job you want. Let's take a look at the Common Pharmacy Technician Interview Questions in our post.
What is the highest-paying pharmacy technician job?
Although an associate degree is not often necessary for entry-level pharmacy technician positions, it might be beneficial in the long run.
Associate's degree in pharmacy technicians:
Are you eligible to fill prescriptions?
Have a thorough understanding of medical legislation as it pertains to the filling of prescriptions.
Can demonstrate a basic understanding of medical terminology
As a result, an associate degree qualifies people for higher-paying jobs like:
Compounding lab technician
Pharmacy service technician
Pharmacy implementation specialist
Now that you know pharmacy technician's salary, you might ask yourself, "How much does a pharmacy technician make?" Consider if you want to begin your pharmacy technician profession right now.
As a pharmacy technician, you'll have the opportunity to make a significant impact in people's lives and have regular contact with them.
As you gain experience, there are several options for you to further your career. With the increased need for pharmacy technicians, there's never been a better time to get started in this field.
For more information about PTCB, visit our website and try free PTCE practice test, or download it for your IOS or Android devices now!
[Sassy_Social_Share]
Top 200 Drugs You Should Remember
Let's look at the top 200 drugs list, each of which includes a list of all active chemicals as well as the drug class to which each ingredient belongs.
January 1, 2022
The job of pharmacists has evolved over the last several decades as our population's health care demands have changed. Pharmacists' function in healthcare has traditionally been limited to distributing pharmaceuticals. They must also ensure that drugs are delivered to patients accurately.
Pharmacists are now essential members of our healthcare team. They are also thought to be the most approachable health care providers. They may also accomplish their pharmacists' patient care procedure because of their approachability (PPCP). Collect, access, plan, implement, and follow-up are all steps in this process. It's done to keep track of and analyze the effectiveness and appropriateness of drugs, as well as to get input from patients. Pharmacists also provide advice to other health professionals on pharmaceutical therapy decisions. Also, teach students about drug composition, physicochemical qualities, and biological effects.
It might be difficult to remember the names of the top 200 drugs and generic medications. Many medications have many active ingredients, and one treatment may be available in a variety of brand names. As a result, learning is a long and difficult process.
However, the PTCB exam's MCQ format works in your favor.
Many drugs have names that are comparable to the sickness or condition they are approved to treat. It becomes much easier to "match" them on the day of the exam once you start seeing the similarities.
Consider the following situation:
Clozaril

is an antipsychotic medication with the active component

clozapine

.

Glucophage

is an anti-diabetic medication that contains the active component metformin. Glucophage is derived from the words "

glucose

" and "phage," which is Greek for "

eating

."

Diflucan

is an antifungal medication with the active component

fluconazole

.

Haldol

is an antipsychotic medication with the main component

haloperidol

.

Ventolin

is a beta-2 agonist used to treat asthma. Its primary constituent is

albuterol

. Consider the term "hyperventilation," which refers to fast breathing.
However, many drugs do not appear to have such obvious links. The medications must be memorized with a clear relationship between the medicine and its name. Once you've memorized these, you'll be able to pick them out of a list of four MCQ possibilities on test day.
You may now spend more time on the more challenging tasks. Flashcards can help with this. PTCB Test Prep has created hundreds of flashcards to assist you in memorizing these medications, including the top 200 drugs, indications, side effects, and mechanisms of action. If prepared correctly, flashcards are the most effective way to learn the top 200 brands and generic drugs.
Let's look at the top 200 brand and generic pharmaceuticals, each of which includes a list of all active chemicals as well as the drug class to which each ingredient belongs.
Medicine
Active Ingredient(s)
Drug Class

Lexapro

Escitalopram
SSRI

Vicodin

Acetaminophen
Hydrocodone
Analgesic/antipyretic
Opioid

Prinivil
Qbrelis

Lisinopril
ACE inhibitor

Zocor

Simvastatin
Statin

Synthroid

Levothyroxine
Thyroid hormone

Amoxil
Trimox

Amoxicillin
Antibacterial drug

Zithromax

Azithromycin
Macrolide antibacterial

Microzide
Aquazide

Hydrochlorothiazide
Thiazide diuretic

Norvasc

Amlodipine
Calcium channel blocker

Xanax

Alprazolam
Benzodiazepine

Glucophage

Metformin
Oral antidiabetic drug

Lipitor

Atorvastatin
Statin

Prilosec

Omeprazole
Proton-pump inhibitor

Cipro
Proquin

Ciprofloxacin
Fluoroquinolone

Zofran

Ondansetron
Antiemetic drug

Clozaril

Clozapine
Antipsychotic drug

Lasix

Furosemide
Loop diuretic

Levitra

Vardenafil
PDE5 inhibitor

Sumycin
Ala-Tet
Brodspec

Tetracycline  
Antibacterial drug

Heparin Sodium

Heparin
Anticoagulant drug

Valcyte

Valganciclovir
Antiviral drug

Lamictal

Lamotrigine
Anticonvulsant drug

Diflucan

Fluconazole
Antifungal drug

Tenormin

Atenolol
Beta-blocker

Singulair

Montelukast
Leukotriene inhibitor

Flonase Nasal Spray

Fluticasone propionate
Corticosteroid

Zyloprim

Allopurinol
Anti-gout drug

Fosamax

Alendronate
Bisphosphonate

Pepcid

Famotidine
H2 antagonist

Omnicef

Cefdinir
Cephalosporin

Yaz

Ethinyl estradiol
Drospirenone
Birth control medicine

Apresoline

Hydralazine
Antihypertensive drug

Cogentin

Benztropine
Antiparkinsonian drug

Tussionex PennKinetic

Chlorpheniramine
Hydrocodone
Antihistamine
Narcotic

Paxil

Paroxetine
SSRI

Ativan

Lorazepam
Benzodiazepine

Pyridium

Phenazopyridine
Analgesic

Plaquenil

Hydroxychloroquine
Anti-malarial drug

Lidoderm

Lidocaine
Local anesthetic
Cataflam
Diclofenac
NSAID

Rayos
Deltasone

Prednisone
Corticosteroid

Zetia

Ezetimibe
Antihyperlipidemic

Evista

Raloxifene
Estrogen modulator

Dilantin

Phenytoin
Anticonvulsant drug

Lovaza

Omega-3 fatty acids
Anti-triglyceride drug

Zanaflex

Tizanidine
Muscle relaxant

Hytrin

Terazosin
Alpha-1 blocker

Dyrenium

Triamterene
Potassium-sparing diuretic

Altace

Ramipril
ACE inhibitor

Pravachol

Pravastatin
Statin

Risperdal

Risperidone
Antipsychotic drug

Lunesta

Eszopiclone
Z-drug / hypnotic

Celebrex

Celecoxib
COX-inhibitor / NSAID

Premarin

Conjugated estrogens
Estrogen replacement

Avelox

Moxifloxacin
Fluoroquinolone

Aricept

Donepezil
Acetylcholinesterase inhibitor

Macrobid
Macrodantin

Nitrofurantoin  
Antibacterial drug

Duragesic Skin Patch

Fentanyl
Opioid narcotic

Imdur

Isosorbide mononitrate
Nitrate

Prozac
Sarafem

Fluoxetine
SSRI

Aristocort

Triamcinolone
Corticosteroid

Suboxone

Buprenorphine
Naloxone
Narcotic
Opioid blocker

Vyvanse

Lisdexamfetamine
CNS Stimulant

Pamelor

Nortriptyline
Tricyclic antidepressant

HumaLOG

Insulin lispro
Rapid-acting insulin

Depacon
Depakote

Valproate sodium
Anticonvulsant drug

BetaSept
ChloraPrep

Chlorhexidine
Disinfectant/antiseptic

Bentyl

Dicyclomine
Anti-spasmodic drug

Imitrex

Sumatriptan
Anti-migraine drug

Protonix

Pantoprazole
Proton-pump inhibitor

Lopressor

Metoprolol
Beta-blocker

Robitussen

Dextromethorphan
Guaifenesin
Antitussive
Expectorant

Valium

Diazepam
Benzodiazepine

Viagra

Sildenafil
PDE5 inhibitor

Bactroban

Mupirocin
Antibacterial drug

Januvia

Sitagliptin
Antidiabetic drug

Reglan

Metoclopramide
Dopamine antagonist

Relafen

Nabumetone
NSAID

Keflex

Cephalexin
Cephalosporin

Effexor

Venlafaxine
SNRI

Boniva

Ibandronate
Bisphosphonate

Zantac

Ranitidine
H2 antagonist

Ex-Lax
Senna Lax

Senna
Laxative

NovoLog

Insulin aspart
Rapid-acting insulin

Bayer
Ecotrin
Bufferin

Aspirin
Antipyretic
Analgesic

Lioresal

Baclofen
Muscle relaxant

Flagyl

Metronidazole
Antibacterial drug
Antiprotozoal drug

Keppra

Levetiracetam
Anticonvulsant drug

Colcrys
Mitigare

Colchicine
Anti-gout drug

Zyprexa

Olanzapine
Antipsychotic drug

Avodart

Dutasteride
5-alpha reductase inhibitor

TriCor
Antara

Fenofibrate
Fibrate

Cardura

Doxazosin
Alpha-1 blocker

Aleve

Naproxen
NSAID

Aldactone

Spironolactone
Potassium-sparing diuretic

Namenda

Memantine
NMDA antagonist

Methadose

Methadone
Opioid analgesic

Vasotec
Epaned

Enalapril
ACE inhibitor

Tamiflu

Oseltamivir
Antiviral drug

Requip

Ropinirole
Antiparkinsonian drug

PC Pen VK
Pen V

Penicillin
Beta-lactam antibacterial

Strattera

Atomoxetine
Norepinephrine reuptake inhibitor

Ambien

Zolpidem
Z-drug / hypnotic

Advair

Salmeterol
Fluticasone
Bronchodilators

Levaquin

Levofloxacin
Fluoroquinolone

Tofranil

Imipramine
Tricyclic antidepressant

Reclast
Zometa

Zoledronic acid
Bisphosphonate

Glucotrol

Glipizide
Antidiabetic drug

Constulose

Lactulose
Laxative

AcipHex

Rabeprazole
Proton-pump inhibitor

Otrexup

Methotrexate
DMARD

Cleocin

Clindamycin
Antibacterial drug

Tylenol

Acetaminophen
Analgesic / antipyretic

Feosol

Ferrous sulfate
Iron supplement

Relpax

Eletriptan
Antimigraine drug

Carbacot
Robaxi

Methocarbamol
Muscle relaxant

DiaBeta

Glyburide
Antidiabetic drug

Celexa

Citalopram
SSRI
Benicar
Hydrochlorothiazide Olmesartan
Thiazide diuretic
Angiotensin II blocker

Coreg

Carvedilol
Beta-blocker

Spiriva

Tiotropium
Anticholinergic

Xolair

Omalizumab
Monoclonal antibody

NitroStat Sublingual

Nitroglycerin
Nitrate

Eliquis

Apixaban
Anticoagulant

Neurontin

Gabapentin
Anticonvulsant drug

Enbrel

Etanercept
DMARD

Herceptin

Trastuzumab
Monoclonal antibody
Atripla
Emtricitabine
Tenofovir
Efavirenz
Antiretroviral drugs

Xarelto

Rivaroxaban
Anticoagulant drug
Stalevo 50
Levodopa
Carbidopa
Entacapone
Antiparkinsonian medicine
Fioricet
Acetaminophen
Butalbital
Caffeine
Analgesic / antipyretic
Barbiturate

Levemir

Insulin detemir
Long-acting insulin

Lovenox

Enoxaparin
Low-molecule weight heparin (LMWH)

Ritalin
Concerta

Methylphenidate
CNS Stimulant

Crestor

Rosuvastatin
Statin

Xgeva
Prolia

Denosumab
Monoclonal antibody

Pradaxa

Dabigatran
Anticoagulant drug

Sensipar

Cinacalcet
Calcimimetic

Vesicare

Solifenacin
Antimuscarinic drug

Haldol

Haloperidol
Antipsychotic drug

Ala-Cort

Hydrocortisone
Corticosteroid

HumuLIN

Insulin isophane
Intermediate-acting insulin

Isentress

Raltegravir
Integrase inhibitor

Stelara

Ustekinumab
Monoclonal antibody

Mobic

Meloxicam
NSAID

Remicade

Infliximab
Monoclonal antibody

Night Time

Acetaminophen Diphenhydramine
Analgesic / antipyretic Antihistamine

Renvela

Sevelamer
Phosphate binder
Fragmin
Dalteparin
Low-molecular weight
Heparin (LMWH)

Zoloft

Sertraline
SSRI

Klonopin

Clonazepam
Benzodiazepine
Avalide
Hydrochlorothiazide
Irbesartan
Thiazide diuretic
Angiotensin II blocker

Ceftin

Cefuroxime
Cephalosporin

Nizoral Topical

Ketoconazole
Antifungal drug

Lyrica

Pregabalin
Anticonvulsant drug

Nexium

Esomeprazole
Proton-pump inhibitor
Combivent Respimat
Albuterol
Ipratropium
Beta-2 agonist
Anticholinergic drug

Niaspan

Niacin
Form of vitamin B3

Uroxatral

Alfuzosin
Alpha-1 blocker

Biaxin

Clarithromycin
Macrolide antibacterial

Zomig

Zolmitriptan
Anti-migraine drug
Invokana
Canagliflozin
SGLT-2 inhibitor
Antidiabetic drug

Saxenda
Victoza

Liraglutide
GLP-1 agonist
Antidiabetic drug

Alimta

Pemetrexed
Anticancer drug
Lotrisone
Clotrimazole
Betamethasone
Antifungal drug
Corticosteroid

Avastin

Bevacizumab
Anticancer drug

Sovaldi

Sofosbuvir
Hepatitis C drug

Gilenya

Fingolimod
Immunomodulator

Epogen

Epoetin alfa
Human erythropoietin

Seroquel

Quetiapine
Antipsychotic drug

Amaryl

Glimepiride
Antidiabetic medicine

Percocet

Acetaminophen
Oxycodone
Analgesic / antipyretic
Opioid

SandIMMUNE
Neoral

Cyclosporin
Immunosuppressant

Lantus

Insulin glargine
Long-acting insulin

Cialis

Tadalafil
PDE5 inhibitor

Elavil
Vanatrip

Amitriptyline
Tricyclic antidepressant

Lopid

Gemfibrozil
Fibrate

Flo-Pred

Prednisolone
Corticosteroid

Advil

Ibuprofen
NSAID

Aceon

Perindopril
ACE inhibitor

Desyrel

Trazodone
Antidepressant

Actos

Pioglitazone
Thiazolidinedione

Proscar

Finasteride
5-alpha reductase inhibitor

Inbrija
Dopar
Larodopa

Levodopa
Antiparkinsonian drug

Actonel

Risedronate
Bisphosphonate

ProAir
Ventolin
Proventil

Albuterol  
Beta-2 agonist

Ultram

Tramadol
Opiate narcotic

Sonata

Zaleplon
Z-drug / hypnotic

Zebeta

Bisoprolol
Beta-blocker

Zovirax

Acyclovir
Antiviral drug

Coumadin

Warfarin
Anticoagulant drug

Luvox

Fluvoxamine
SSRI

Plavix

Clopidogrel
Antiplatelet drug

Vibramycin
Adoxa

Doxycycline
Tetracycline antibiotic
Hyzaar
Hydrochlorothiazide
Losartan
Thiazide diuretic
Angiotensin II blocker

Kytril
Sancuso

Granisetron
Antiemetic drug

Restoril

Temazepam
Benzodiazepine

Prevacid

Lansoprazole
Proton-pump inhibitor

Augmentin

Amoxicillin
Clavulanic acid
Penicillin antibiotic
Beta-lactamase inhibitor

Mevacor
Altoprev

Lovastatin
Statin
The list of the top 200 most commonly prescribed drugs was compiled using data from the Clincalc website. The generic name, drug class (if applicable), pharmacological activity, the principal route of administration, adverse drug reactions, and any applicable black box warnings are all used to represent particular medications. Many blockbuster drugs over the last 10 to 15 years, such as atorvastatin and simvastatin, are included in the lists. The cardiovascular, central nervous system, endocrine, and musculoskeletal medications were the most commonly administered. They were responsible for about 140 (70%) of the top 200 most prescribed drugs.
Pharmacists play an important role in our healthcare team. They are also regarded to be the most accessible healthcare professionals. Pharmacists may find the top 200 drugs list useful as a source of inspiration. Researchers and other healthcare professionals interested in creating new strategies for treating people with various diseases are also welcome.
Knowing the drug helps you to improve your professional skills and help you solve work requirements quickly. Day by day, you will improve your own level which can help increase the salary you receive, especially today when the pharmaceutical industry is on the rise, this is also a way for you to increase your income. Let's refer to the Average pharmacist salary to see if you are being paid reasonably.
If you want to get more information about drugs or PTCE tests, visit our website and take our free PTCE practice test, or download it for your IOS or Android devices now!
[Sassy_Social_Share]