What is the difference between Pharmacist and Pharmacy Technician?
Have you ever visited a hospital pharmacy or a private pharmacy with a prescription in hand? You must be greeted by someone asking for your name, address, and health insurance details before looking up a prescription. He was someone who was probably a pharmacy technician. The other, the pharmacist, checks the medications taken off the shelf by the technician and, after matching them with the drugs mentioned on your prescription, delivers them to you. Both seem to do similar jobs, yet a pharmacist outperforms a pharmacy technician and earns almost three times as much as a pharmacy technician. So what is the main difference between pharmacist and pharmacy technician? This has to do with the difference in the nature of the roles and responsibilities of the two jobs, and also the difference in the type and length of schooling that the two jobs require. Let's take a closer look at the two jobs.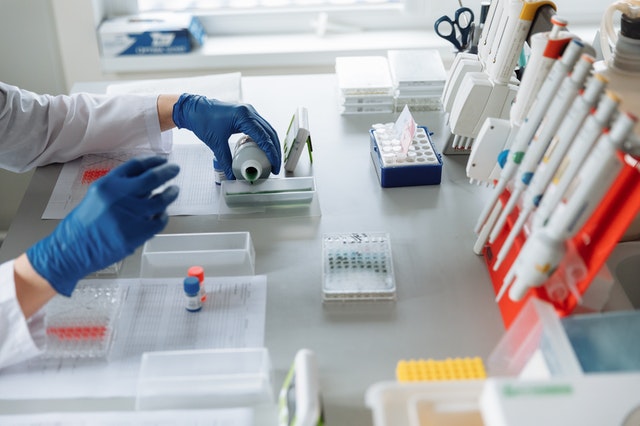 Pharmacists
What are Pharmacists?
Pharmacists are people who practice pharmacy (doing professional work in a pharmacy or practicing pharmacy) in the health sector. They are also involved in disease management by optimizing and monitoring drug therapy or interpreting clinical test results, through collaboration with physicians or other healthcare professionals.
At medical facilities, pharmacists (clinical pharmacists) introduce new drugs (especially prescription drugs) to doctors or advise on drug use and health for people and the community. where the pharmacy operates (pharmacists work in community pharmacies-community pharmacies are where we still see finished drug retail). Pharmacists are also drug experts, and experts in subclinical biochemical tests when participating in drug administration decisions in special cases in the above establishments (pharmacists participate in advisory councils). drugs and treatment).
In addition, pharmacists also work in the pharmaceutical manufacturing industry (pharmaceutical industry), the business industry (drug distribution and supply), drug quality control facilities (Quality Control), or quality assurance work. Quality Assurance at pharmaceutical production and business establishments, pharmacists also work in drug storage facilities and research new drugs.
What does a Pharmacist do?
The pharmacist's job is often related to medication, here are the specific things they must do:
Selling drugs to patients according to the doctor's prescription

Advise patients on what medications they can use and work closely with a team of residents and medical staff to monitor the patient's situation to ensure that the drug treatment is effective. 

Educate and provide patients with all the information they need to know about the medications they are taking, are taking, and will be taking

Make recommendations to patients about the safe use of medications

Thoroughly explain to the patient about the side effects of medications or their potential side effects

Guiding trainee pharmacists, helping them with both professional knowledge and skills and working experience

Monitor the supply of drugs to patients in the hospital; In charge of purchasing/importing drugs to the hospital's warehouse as well as distributing drugs to patients as well as checking the quality of drugs.
The role of pharmacists in the pharmaceutical industry
Pharmacists play a relatively important role in the medical and pharmaceutical industries. So how important they are, let's find out!
The pharmacist is the person who directly accesses and evaluates drug information. They are also drug consultants for patients and are indispensable advisors for doctors.

Pharmacists are people who provide drug information to doctors so that they can accurately prescribe to patients.

Pharmacists also participate in the Medicines and Therapeutics Council to do clinical outreach work with pharmaceuticals.

A pharmacist is a person who researches and manufactures medicines for medical use. Without them, doctors cannot treat patients, and patients themselves cannot be cured without using drugs that pharmacists research and produce.

Pharmacists are also the trainers and educators of the necessary knowledge for trainees working in the health sector. They are also the ones who provide drug information to the patients. Without their advice and guidance, the patients would have difficulty in using the medication.
How to become a pharmacist?
These pharmacists must go to a Ph.D. program in pharmacology, where they have the opportunities to intensively study chemistry, organic chemistry, pharmaceuticals, and more. This degree often requires 4 years of college, a minimum of 2 years in a pre-pharmacy program, and a 1-year lasting internship under the supervision of an experienced drug specialist.
In the US since 1992, the degree in pharmacy has been converted into a doctorate of pharmacy. Students can attend for 6 years, but most pharmacy schools in the US accept students for 4 years after the candidate has obtained a university degree. Currently, there are two popular specialties: the first is a doctor of community pharmacy working at a community pharmacy and the second is a doctor of clinical pharmacy working in hospitals and health care centers. Both are key components of performing drug care or so-called pharmaceutical care, a new concept in medication guidelines.
Pharmacist pay
Based on the Bureau of Labor Statistics' May 2018 statistics, pharmacists in the US make an average of $124,000 (before tax), or $60 an hour. Update according to May 2019 statistics, the average salary inched up to $125,510.
In 2016-2026, it is predicted that the growth rate of this industry is about 6%, although not much, but in line with other industries (7%). Growth varies from state to state (e.g. Texas 15%, Florida 14%, California 8%, Massachusetts 2%).
Most industry statistics will list Pharmacists, but this may not include pharmacists employed by pharmaceutical companies and their statistical salaries. This is because these pharmacists often have different titles such as medical information manager, publications manager, medical science liaisons, etc. However, the salary of pharmacists working in pharmaceutical companies is usually equal to or higher than that of pharmacy and hospital pharmacists, but rarely lower.
Pharmacy Technician
What are Pharmacy technicians?
Pharmacy technicians are people who support the work of pharmacists and medical staff with a variety of functions and duties, including preparing and dispensing prescription drugs and medical devices to patients and explaining in detail how to use them. In addition, they perform administrative tasks in the pharmaceutical industry such as evaluating pre-existing requests from clinics and insurance companies to ensure correct medication use and billing.
In the UK, Pharmacy Technician has recently been referred to as a separate profession. The law requires that certain activities of a pharmaceutical technician be supervised by a pharmacist. Most pharmacy technicians will work in residential areas. For hospitals, these technicians will be managed by senior technicians. This profession is growing in popularity and is responsible for managing the pharmacy department and specific areas of pharmacy practice, which has shaped the role of the pharmacy technician as a medical consultant. health, communication mainly with patients and in research work. This profession in the UK will be registered and licensed by the Central Council of Pharmacology, which will manage pharmacists, pharmaceutical technicians, and related premises.
In the United States, pharmaceutical technicians will be under the supervision of a pharmacist. Although they perform tasks such as preparing, dispensing, synthesizing pharmaceuticals, and related work under supervision, they are not authorized to advise patients on the use of medicines.
What does a Pharmacy Technician do?
Pharmacy technicians usually work in pharmacies although they can also work in hospitals and medical centers. Their specific duties revolve around giving prescription drugs and other medical devices to patients and teaching them how to use them.
In addition, they may also perform other administrative tasks in pharmacy practice, such as requesting prescription reviews with physician offices and insurance companies to ensure the correct medication is provided and received.
Pharmacy technicians often perform in the position of Ingredients Supervisor, overseeing the preparation of daily dosages according to standards and requirements. Today, pharmacy technicians have one-on-one conversations with patients to help them get their medication under control. To summarize, the daily tasks of a pharmacy technician include:
Receive prescriptions from customers

Prepare and mix medications under the supervision of a pharmacist

Pack and label medication for the patient

Packing medicine for the clinic in the hospital

Issuance, provision, and record-keeping of prescriptions

Inventory control (raw materials, or finished products)

Perform other administrative tasks at the request of the pharmacist

Instruct the patient on how to use the medication
One notable difference between pharmacists and pharmacy technicians is that although both know a lot about drugs and their side effects, only a pharmacist can give advice to a patient about a drug and its side effects to the patient. Perhaps this is due to his greater experience. A pharmacist spends years learning the names of drugs and their ingredients so he knows more about their side effects than a pharmacy technician. New customers in the pharmacy are managed only by the pharmacist while the pharmacy technician can reach regular or old customers. In case people write prescriptions over the phone, only pharmacists are allowed to take notes.
How to become a pharmacy technician?
Various institutions often offer pharmacy technician qualifications at all levels. However, the type of program you choose after that will depend on your current qualifications. In pharmacy technology, there is only a one-degree program that you can get. The reason is that the higher degree programs are meant to eventually lead you to become a pharmacist.
Therefore, a pharmacy technician qualification is an Associate's degree – An associate's degree in pharmacy technician is the best option for students who already have a high school diploma or GED, but are rarely ready to pursue a program. four-year bachelor. This program provides students with the fundamentals and methods of operation in the pharmaceutical industry.
Pharmacy technician pay
According to the Bureau of Labor Measurements, the middle drug store tech pay per year was about $32,700 in the year 2018. At drug stores, the 50th percentile of workers might command over $30,000. With normal earnings landing at $32,700 per year, the most excellent occupations for drug store professionals happen in state and local clinics.
Read more about The average pharmacy technician's salary
In spite of the fact that drug store professional pay may be lower than that of authorized drug specialists, preparing is reasonable and you won't have to spend the period of time lasting for 7 to 8 years in school. Most critical, with a fast certification that pays well, you'll be able to decide whether this associated wellbeing career could be a great fit for you. It's too not unprecedented for future drug specialists to begin off as drug store specialists – and proceed to work – whereas going to drug store school.
How to become an actual Pharmacist from a Pharmacy Technician?
Transitioning from pharmacy technician to actual pharmacist can take the dedication of time, money, and even your educational level. However, in the event that you're as enthusiastic about getting to be an actual pharmacist, it is possible to do so.
Education requirements
The instruction required to get to be an actual pharmacist is ordinarily two years of undergrad pre-pharmacy and four years of actual pharmacist graduate study (the final year being all pharmacy internships). Also, after completion of the undergrad parcel, you would like to score well on the PCAT® exam to meet and get acknowledged into your preferred pharmacy school.
Ordinarily, you've got an inclination in the event that you apply to pharmacy school at the same institution you completed your undergrad think about. Getting acknowledged into pharmacy school is a simple portion in comparison with the four years of late-night consideration, exams, lab practicums, and internships you must effectively do. So, that's 6 years of college add up to, which suggests you must be committed and energized around getting to be an actual pharmacist! After graduation, it is required for you to effectively pass the PTCB®  and your state-specific law test for the purpose of ending up a potential candidate for any actual pharmacist occupation.
The financial aspect
College appears expensive these days compared to several years ago. In any case, there are numerous grants made accessible to you by colleges and colleges to diminish the budgetary burden. The government will give you understudy credits to cover the educational cost, and reimbursement does not begin until half of a year after graduation.
But keep in mind that you must pay this support back, which can regularly take you a period of time from 10 to about 30 years on the sum borrowed. In circular numbers, it is normal for an understudy to have on normal $150,000 to $200,000 in understudy advance obligation after graduation with a pharmacy degree. It is exceptionally doable to pay back understudy credits in month-to-month installments when a pharmacist's beginning salary is from approximately $100,000 to $125,000 per year.
Rewards vs Responsibilities
After you have got wrapped your head around the time, cash, and exertion it takes to go from the pharmacy technician to an actual pharmacist, a greater question still remains. Is this career right for you and is it worth following for such with lots of gratitude? Actual pharmacists are always regarded as the foremost healthcare proficient to the public. Be that as it may, you're held obligated for all the medicines and orders you favor and apportion as a pharmacist, making each vital choice to a patient's wellbeing. In brief, the pharmacist's salary is commensurate with the level of responsibility.
Above is all the significant information about the main difference between pharmacists and pharmacy technicians. We hope that this article can help you in distinguishing between these two positions so that you can choose your most suitable occupation.
For more information about PTCB, visit our website and try free PTCE practice test, or download it for your IOS or Android devices now!
[Sassy_Social_Share]
List Of Drug Suffixes And Meaning
In this article, we give you the way to remember the top 200 drugs easier with drug suffixes and meaning. Let's get started!
January 1, 2022
On a daily basis, almost every adult takes at least one medication. Many of the medicine names are difficult to say, and it's much more difficult to recall why they're being given. To make matters even more difficult, a single medicine might be referred to by its brand or generic name interchangeably. It is critical for a pharmacy technician to learn and memorize the top 200 brand and generic medicine names. In this article, we give you a way to remember the top 200 drugs easier with drug suffixes and meanings. Let's get started!
Vital for communication
Effective communication is critical in pharmacy practice to reduce preventable errors, which begins with completing your research. As a result, many generic medication names have common suffixes that assist classify them by pharmacological class and clinical use.
How suffixes can help
The following is a list of some of the most often used medication suffixes. Not only will remembering these easy suffixes help you recognize some common pharmaceuticals found in practice and what they're used for, but it'll also help you communicate more effectively.
Keep in mind that these are simply guidelines, as certain medicines do not follow the criteria. Sotolol, for example, is a beta-blocker that is solely used to treat arrhythmias.
Drug suffixes and meaning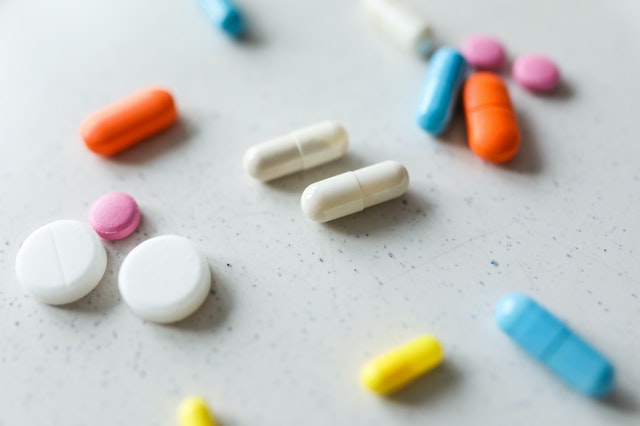 Captopril and lisinopril are examples of ACE inhibitors that finish in -pril. ACE inhibitors lower blood pressure through dilation of blood vessels, lowering the stress on the heart. Atenolol, propranolol, and labetalol are examples of beta-blockers that finish in -lol.
Beta-blockers lower blood pressure by lowering myocardial contractility and slowing the heart rate. They're used to treat hypertension, heart failure, and chronic heart failure.
Calcium channel blocker suffixes
Calcium channel blockers, such as amlodipine and nifedipine, are drugs ending in -dipine. Calcium channel blockers relax blood arteries, improving blood flow and oxygen to the heart, decreasing blood pressure, and reducing the heart's workload.
Losartan and valsartan are two angiotensin-II receptor antagonists/blockers (ARBs) that terminate in -sartan. ARBs work by preventing blood vessels from constricting, allowing blood vessels to relax and reduce blood pressure.
Blood pressure medications are frequently used with diuretics.
Diuretics that are low in potassium  Diuretics that end in -acetone, such as spironolactone, are potassium-sparing diuretics (also known as Aldactone). These diuretics cause the kidneys to excrete more fluid while keeping potassium in the body (considered a weak diuretic).
Thiazide diuretics are a kind of diuretic that is used to treat the kidney.  Thiazide diuretics, which end in -thiazide, are used to treat high blood pressure and edema, although they cause potassium loss in the process. The drug hydrochlorothiazide (HCTZ) is widely used.
Hypotension drug suffixes
Let's have a look at another class of medications that produce hypotension (low blood pressure) as a side effect yet have other uses. Sildenafil (Viagra), vardenafil (Levitra), and tadalafil are erectile dysfunction drugs that finish in -afil (Cialis). These drugs cause direct coronary vasodilation, thus men with cardiovascular disease should take extra measures.
Let's have a look at a few more cardiovascular medications.
Statins/antilipidemic medications, such as atorvastatin (Lipitor) and simvastatin, all end in -statin (Zocor). These are cholesterol-lowering medicines that lower LDL cholesterol and lower the risk of heart disease.
Thrombnolytic drug suffixes
Streptokinase and alteplase, generally known as tPA, are examples of thrombolytic medicines that finish in -ace (tissue plasminogen activator). These are clot-busting medications used to dissolve blood clots that cause heart attacks and strokes. The sooner therapy is administered, the faster the area's blood flow is restored.
It's most likely an anticoagulant, such as heparin or warfarin, if the medicine ends with -arin. Anticoagulants stop blood from clotting or make it take longer to clot.
Let's have a look at some antibiotics right now.
Tetracyclines, such as tetracycline and doxycycline, have a simple ending -cycline. Antimicrobial medicines with a broad spectrum of action are used to treat and prevent bacterial infections. Aminoglycosides, such as neomycin and tobramycin, are another kind of antibiotic that ends in -mycin. Fluoroquinolones, such as ciprofloxacin and levofloxacin, are broad-spectrum antibiotics that end in -floxacin.
Antibiotics are used to treat bacterial infections, whereas antivirals are used to treat viral infections. It's most likely an antiviral, such as acyclovir, if the ending is -vir. Let's look at some medicines that are used to treat intestinal problems.
Antiemetic drugs with the ending and -azine, such as promethazine, are used to treat nausea and vomiting.
H2 receptor antagonists, often known as H2 blockers, are another anti-ulcer medicine that works by blocking the action of histamine in the stomach, lowering stomach acid production. Cimetidine (Tagamet), famotidine (Pepcid), and ranitidine are examples of these medications that finish in -tidine (Zantac).
Common respiratory drug suffixes
A number of common respiratory medications have been added.
Bronchodilators widen the bronchi and bronchioles, reducing airway resistance and boosting lung airflow. Drugs that end in -terol and -phylline, such as albuterol, levalbuterol, theophylline, and aminophylline, are used to treat asthma and COPD.
Antihistamines include medicines ending in -ine, such as diphenhydramine, loratadine, and brompheniramine, and are used to treat allergy symptoms such as sneezing, runny nose, itching, or hives.
Depression and Anti-anxiety drug suffixes
Depression and anxiety are treated with the following medications:
A benzodiazepine is a drug that ends in -pam or -lam and is used to treat anxiety. Prolonged usage can develop to physical dependency. Alprazolam (Xanax), diazepam (Valium), and lorazepam are benzodiazepines (Ativan).
Amitriptyline and nortriptyline are two tricyclic antidepressants that finish in -triptyline. Depression, bipolar disorder, anxiety, OC, and other mood disorders are treated with these medications.
SSRIs (Selective Serotonin Reuptake Inhibitors) are used to treat severe depressive disorders and anxiety disorders by blocking or delaying serotonin reabsorption. For example, fluoxetine (Prozac), sertraline (Zoloft), citalopram (Celexa), and escitalopram (Escitalopram) all finish in -pram or -ine (Lexapro).
Local Antesthetic drug suffixes
Local anesthetics, such as lidocaine and xylocaine, are drugs ending in -caine.
Local anesthetics block nerve impulses and pain transmission without knocking you out.
Corticosteroids are anti-inflammatory medications that are used to treat a variety of symptoms, but they are not a treatment for the underlying condition. Dexamethasone, prednisone, methylprednisolone, and triamcinolone are examples of corticosteroids that finish in -sone or -lone.
Oral hypoglycemic medicines, which include medications ending in -ide, such as glyburide and glipizide, reduce blood sugar in diabetic patients.
If drug suffixes and meanings make you overwhelmed, we provide you with this table.
Drug Suffix

Drug Class

Example

Indication/Clinical

Use

-artan

Angiotensin

Receptor Blocker

Losartan

Hypertension/

Heart Failure

-pam, zolam

Benzodiazepine

Alprazolam

Anxiety

-azole

Azole Antifungals

Flucanozole

Fungal infection

-caine

Local Anesthetic

Lidocaine

Anesthesia

-cillin

Beta Lactams

Amoxicillin

Antibiotic

-cycline

Tetracycline

Doxycycline

Antibiotic

-dipine

Calcium Channel

Blocker

Amlodipine

Hypertension

-floxacin

Quinolone

Ciproflaxin

Antibiotic

-olol

Beta Blocker

Metoprolol

Hypertension/

Heart failure

-prazole

Proton Pump

Inhibitor

Omeprazole

GERD

-pril

ACE Inhibitor

Lisinopril

Hypertension

-statin

HMG-CoA

Reductase Inhibitor

Rosuvastatin

Hyperlipidemia

-terol

Beta-2 Agonist

Albuterol

Asthma, COPD

-triptan

Serotonin (1B/1D)

Agonist

Rizatriptan

Migraines

-osin

Alpha Blocker

Doxazosin

BPH
It may seem difficult at first to memorize and study the top 200 drugs, but identifying similar suffixes to generic names can make it much easier. Knowing the drug suffixes and meaning as well as recalling their clinical uses will become second nature once you get the hang of it.
Remembering drug suffixes and meanings helps you to improve your professional skills. Day by day, you will improve your own level which can help increase the salary you receive. Let's find out more about the average salary of pharmacists.
If you want to get more information about drugs or PTCE tests, visit our website and take our free PTCE practice test, or download it for your IOS or Android devices now!
[Sassy_Social_Share]
Pharmacy Technician Skills That You Should Know
Besides knowledge and working experience, pharmacy technician skills are also an indispensable part. Let's begin with this article!
January 1, 2022
Nowadays, pharmacy technicians play an important role in the general healthcare industry. Pharmacy technicians are a key role in conveying medicine to patients. As of now, pharmacists' parts are transitioning from one of apportioning medicine to one of "healthcare providers". As the role of pharmacists witnessed a remarkable development, pharmacists' are presently included effectively overseeing healthcare.
Hence, the part of the pharmacy technician is experiencing a noteworthy change. The pharmacy technician will be required to fill the crevices and accept extra obligations within the pharmaceutical conveyance handle. As the record to the Bureau of Labor Statistics, positions of pharmacy technicians are to extend by 20%  up to 2022.
As the importance of the pharmacy technician witnessed a remarkable development, the pharmacy technician will be required to seek extra instruction furthermore create unused skill sets. In case you've been considering a career as a drug store professional, here are a number of the pharmacy technician skills and aptitudes you'll get to get ahead.
Required pharmacy technician skills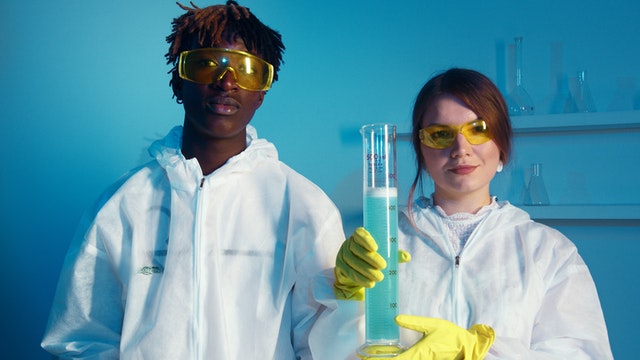 Not only pharmacy technician but in all other professions, if you want to be successful, you must have passion, be eager to learn, and always try to develop more. When you have passion and love for your job, you will quickly succeed and after graduation, you will have a more stable job than others.
Pharmacy technician is a position associated with pharmaceuticals and drugs, this is a noble profession, it helps protect human health and helps society become better. A pharmacy technician is not only the person who brings the medicine to the consumer but also is in charge of the packaging of the drug, bringing it to the market, then distributing and advising the patient. Thus, becoming a good pharmacy technician is not easy, but that doesn't mean you can't do it. Importantly, each person needs to define his or her goals and constantly strive to perfect them.
In order to become a professional pharmacy technician, trusted and loved by patients, in addition to mastery of drugs and diseases, a pharmacy technician must also know the patient well and create their cooperation in treatment. To do that, the pharmacy technician needs to have the following skills:
Communication skills with patients
Working in Pharmacy, you may take on positions such as consulting, introducing pharmaceuticals. At that time, sales communication skills become the decisive factor for your success. When working as a pharmacy technician, sales skills are indispensable because it is necessary to advise customers on drug use and create trust in customers.
Information gathering skills
This is also one of the important skills required of a pharmacy technician. Pharmacy technicians need to collect patient-related information such as age, occupation, habits, etc. The collected information needs to be accurate and meticulous. The accuracy and reliability of the information collected depend on the patient's openness. Therefore, creating a friendly and trusting relationship with the patient is an important task of the pharmacy technician. How to ask questions to the patient is also very important to help the pharmacy technician get the necessary information.
Information assessment skills
A pharmacy technician must have information evaluation skills. This skill helps them to evaluate the information related to the use of drugs in the treatment process, thereby giving the right treatment advice.
Information spreading skills
This is also one of the required skills of a pharmacy technician. With the information that needs to be communicated related to the instructions for using the drug, the pharmacy technician must accurately and meticulously explain how to take the medicine, the signs to know about the progress of the disease because patients often do not have much professional knowledge about pharmaceuticals. To do this well, the pharmacy technician needs to build trust in the patient and have a method to check the patient's awareness of the information communicated (can ask the patient or the patient's family to remind them).
In order to do even better their task of consulting medicine and becoming a professional pharmacy technician, they must regularly update their professional and legal knowledge. In this way, patients will trust, be a source of traditional and loyal customers, creating a solid brand value for the pharmacy. And higher than that, contributing to the goal of rational, safe, and effective drug use of the Ministry of Health as well as contributing to improving public health.
When you are passionate about something, have a real love for it, you will easily absorb everything. The pharmaceutical industry in general as well as the pharmaceutical industry in particular are industries with very high work pressure, so in order to do and follow this industry, it is necessary to have a passion for the profession. Thanks to the job-loving factor, pharmacy technicians can easily overcome the pressures and difficulties in their daily work.
Patients are those who indirectly or directly collaborate in improving the skills of the pharmacy technician. Therefore, each of us needs to learn to put ourselves in the position of the patient so that we can understand the psychology and from there, it is easier to consult and sell medicine.
Perseverance, meticulousness, accuracy
To succeed in the profession, each person needs to go through a very difficult learning process due to the constantly increasing amount of knowledge, which makes many people discouraged and want to give up. However, not only the pharmaceutical industry but any profession also needs perseverance and high discipline. A high sense of discipline will help you easily achieve success and limit mistakes in the profession. In particular, the pharmacy technician not only needs to have solid expertise, but also needs to have a certain level of foreign language and communication skills…
Because the work of the pharmacy technician is directly related to the health and life of people, any carelessness during the working or consulting process can cause irreparable mistakes. Besides, without patience, the pharmacy technician cannot absorb the huge knowledge of the pharmaceutical industry, much less can do a good job of consulting patients, because not all patients understand how to use the medicine.
The ability to think creatively and quickly
One of the required skills of a pharmacy technician is that you need to have good analytical skills and creative thinking. For students who have these qualities, it will create a lot of advantages, not only making the learning process easier, but after graduation, it is not difficult for you to meet the performance requirements of the pharmacy technician industry. 
In fact, not only pharmacy technicians but all professions always require good analytical skills and creative thinking skills to develop work. At the same time, it also helps you to adapt to work quickly in the new era and easily grasp the necessary and sufficient conditions for this profession. This can be seen as a great advantage for students studying pharmacy to confirm themselves, their ability, and position in the process of studying as well as working after graduation.
For the health industry, it is necessary to have the basic skills of a pharmacy technician, which is the ability to grasp the profession and integrate well. In the current context of growing development, the pharmaceutical industry is considered to be a highly competitive industry.
Therefore, students majoring in pharmacy need to be able to acquire knowledge in advanced textbooks, understand modern drug-making processes in other developed countries, and be exposed to manufacturing technology. advanced and modern medicine production. At the same time, these skills are all learned at universities and colleges that are chosen as the school's output goals. To achieve the above goal, students have the opportunity to apply for jobs and have the opportunity to work in companies, drug manufacturing enterprises,…
For the health industry, it is necessary to have the basic skills of pharmacy technicians, which is the ability to grasp the profession and integrate well. In the current context of growing development, the pharmaceutical industry is considered to be a highly competitive industry. Therefore, students majoring in pharmacy need to be able to acquire knowledge in advanced textbooks, understand modern drug-making processes in other developed countries, and be exposed to manufacturing technology and modern medicine production.
Besides, drug stores nowadays depend intensely on the trade of electronic data. Nowadays, the pharmacy keeps up understanding pharmaceutical profiles, gets medicines, arbitrates protection claims, and orders medicines through computers. Pharmacy technicians are often required to utilize numerous distinctive stages, application programs as well as operating systems.
What are
pharmacy technician requirements

besides their skills?
Maintain professional knowledge
Pharmacy technician is an industry associated with pills, which must always put the patient first. Therefore, pharmacy technicians need to master their professional knowledge to be able to advise patients and assist pharmacists in the process of examining and prescribing drugs. They need to understand the adverse reactions of drugs, interactions between drugs, drug combination formulas to create optimal and safest treatment effects for users.
Experience in the pharmaceutical industry
Certainly, if you work in the pharmaceutical industry, it requires you to have experience. This is one of the basic skills of pharmacy technicians, so when you learn this industry, you can't do without practice. Specifically, about 23% of employers said that: for candidates who show experience when participating in recruitment, this is a bright factor for having the opportunity to go further.
For students majoring in Pharmacy, gain experience as soon as you sit in school. It is not only good for learning but also useful for future work. If you do not get a suitable job, gain experience in internships and practice sessions.
Ethical qualities of pharmacy technicians
Ethical qualities are often considered an indispensable factor for students of Pharmacy in particular and the health industry in general. In fact, the medical industry is directly related to human life and health, so qualities and ethics are what you need to cultivate for yourself no matter the context. For students who want to pursue a career in the healthcare industry, it is first necessary to keep a good moral character. Not for their own benefit, for money, but to negatively affect the health and lives of people. Because just a small mistake in this industry can put hundreds or thousands of people in danger.
In general, becoming a pharmacy technician requires students to have a wide range of skill sets, which can be absorbed and enhanced during the studying and the working process. We hope that this article about pharmacy technician skills can help you in your way to becoming a pharmacy technician.
Besides, you can get more about Pharmacy Technician Duties And Responsibilities To The Job
For more information about PTCB, visit our website and try free PTCE practice test, or download it for your IOS or Android devices now!
[Sassy_Social_Share]
Pharmacy Sig Codes
It is critical to understand and retain pharmacy sig codes. We've included a master list of these abbreviations in this blog.
January 1, 2022
Prescription abbreviations are commonly referred to as Pharmacy Sig Codes, and they are crucial for a pharmacist to memorize. These abbreviations or sig codes are used in prescriptions by doctors or medical practitioners. Because the majority of doctors now utilize electronic prescriptions, the usage of these acronyms has decreased significantly. However, it is critical for pharmacy school students, pharmacy technicians, and pharmacists to understand and retain these codes since they are an essential element of pharmacy training. We've included a master list of these abbreviations in this blog, which might come in handy. 
Common prescription abbreviations (Pharmacy sig codes list)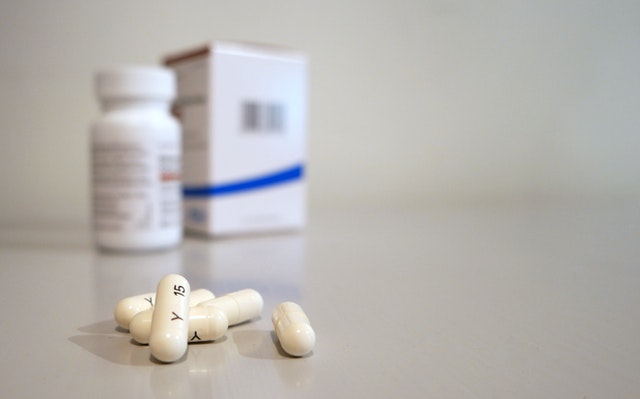 While writing a prescription, more than 120 abbreviations are used, some of which are used often and others which are used infrequently. We compiled a list of the most common abbreviations that are used in prescription writing.
These must be kept in memory (mandatory)
q – EVERY
qH – EVERY HOUR
qAM – EVERY MORNING
qPM – EVERY EVENING
qHS – EVERY BEDTIME
qD – EVERY DAY
qOD – EVERY OTHER DAY
qWK – EVERY WEEK
qMO – EVERY MONTH
q__° – EVERY___HOURS
q__H – EVERY___HOURS
BID – TWICE A DAY
TID – THREE A DAY
QID – FOUR A DAY
X_D – TIMES__DAYS
TDS – 3 TIMES A DAY
C – WITH
AC – BEFORE A MEAL
PC – AFTER A MEAL
HS – AT BEDTIME
PRN – AS NEEDED
UD – AS DIRECTED
AA – OF EACH
QS – QUANTITY SUFFICIENT
GTT – DROP
Tips for remembering prescription bbreviation
Remembering these sig codes for pharmacy is a difficult task, so we've put up a quick guide to help you out.

Remember that when you see O, it's an eye that's also round.

When you see the letter A, remember that it stands for Eyer, since the audio we receive via our eyes also contains the letter A.

Remember that when you see U, it's a face that requires both eyes and ears.
FAQs
What is the difference between OD and BD in a prescription?
The Latin terms Omni die and bis in the die are abbreviated as OD and BD. In English, OD stands for Once Daily, whereas BD stands for Twice Daily.
What is the meaning of Rx?
In English, Rx is a Latin phrase that means "thou take" or "you take." It was once thought to be the sign of God Jupiter, who was renowned as the God of Healing. The prescription writer prays to God for the patient's quick recovery by writing Rx in the prescription. The superscription of a prescription refers to the section of the prescription where the Rx is written.
In medical terms, what does hs stand for?
"Hora Somni" is the full form of HS. Hora Somni is a Latin term that translates to "every bedtime." The drug that we must take before going to bed has HS stated on the prescription.
Knowing the pharmacy sig codes helps you to improve your professional skills and help you solve work requirements quickly. Day by day, you will improve your own level which can help increase the salary you receive, especially today when the pharmaceutical industry is on the rise, this is also a way for you to increase your income. Let's refer to the Average pharmacist salary to see if you are being paid reasonably.
Hope you find this article's pharmacy sig codes helpful. Thank you for reading! If you want to get more information about drugs or PTCE tests, visit our website and take our free PTCE practice test, or download it for your IOS or Android devices now!
[Sassy_Social_Share]
Common Pharmacy Technician Interview Questions
Answering pharmacy technician interview questions fluently and confidently is the key in getting the pharmaceutical position. Refer this article now!
January 1, 2022
In the fight against disease, especially in the current complicated situation of the Covid-19 epidemic, pills are the most powerful weapon that can repel and prevent unwanted diseases. Therefore, a pharmacy technician is a noble profession that is respected by everyone.
Usually, pharmacy technician interview questions will focus on two skill areas, including profession and knowledge about the pharmaceutical industry. People's demand to buy medicinal products is increasing, the opening of pharmacies has also increased, so most of the fresh graduates with no experience can still get a job. To be able to grasp the attractive job opportunities in the pharmaceutical industry, we will suggest a number of questions and answers.
Pharmacy technician job interview questions and answers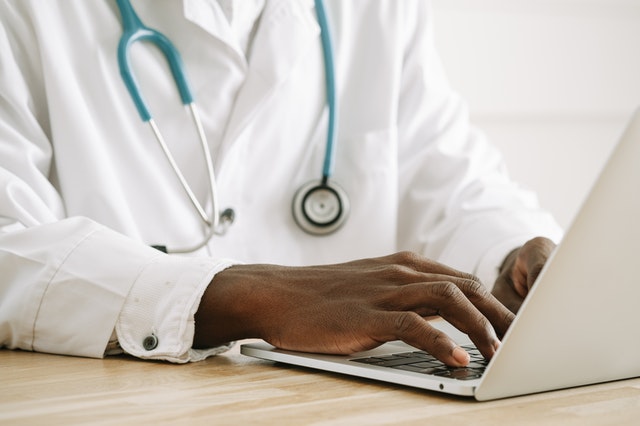 In your opinion, what are your strengths and weaknesses?
This is a question that employers want to know more about their candidates. Because they only know you through a few details on your CV, so this is an opportunity for you to let the employer know your capabilities.
State clearly but without rambling about your strengths and weaknesses. Try to highlight the experiences and experiences you have gained through those strengths. You can give a few specific examples so that employers can better understand and understand your capabilities. In addition, there will be a few small questions about professional ethics and issues surrounding yourself. Please cleverly give information and answers to make yourself stand out more.
What do you think stands out about yourself?
This is one of the issues that are focused and cared about when participating in the medical and pharmaceutical industry interviews. Interview questions similar to self-assessment are a way for employers to determine if a candidate is worthy of the position. The distinguishing feature is the difference and the balance between you and others. Revealing for you, the characteristics you give will definitely be a good highlight in the eyes of the employer.
This is also an opportunity for you to reiterate and further affirm your strengths. Show the employer that you have had internship experience at good agencies, studied with leading experts in the industry, and ensure that you have the ability to improvise quickly in any case.
What qualities do you have that are suitable for the pharmaceutical industry?
This question is asked by the employer to see how the candidate thinks about the job and whether their ability is worthy of this position. With this question, being different is the key to impressing the employer, so try to come up with answers that help you make your own point.
To answer this question well, you need to highlight your experience, skills, and abilities in the job. Again, state your strengths, but just enough for the employer to know that these are your qualities and that it is very suitable for the position. If you have ever been interned at good, reputable companies and agencies and had the opportunity to work with experts, please show that. This is your advantage.
What will you do to convince customers when they compare your product with the competition?
Hypothetical situations will often be presented with pharmacy candidates. Through some of these specific situations, employers want to know the candidate's ability to handle situations as well as thinking and thinking.
At this point, you need to give the answer the employer wants to hear the most, because there is no right or wrong answer, only appropriate or inappropriate. In the above case, you need to emphasize the foundation of product quality, effectiveness in use, and product safety. Besides, use your creativity to convince doctors or customers to trust the product. Avoid going head-to-head with your competitors in areas that are their strengths such as pricing, discounts, or other customer support services. They are the core value that your product or company wants to bring to users.
What do you understand about the job and the benefits you get in this position?
In the pharmaceutical industry, there will be many jobs in different positions. Asking this question lets the recruiter know what you think and how you understand your responsibilities for the position you're applying for. Job responsibilities are always an important factor and should be put on top.
Give an answer that emphasizes how well you understand your job responsibilities and what you will do to be able to do them well. In addition, cleverly give answers that show that no matter what your rights are, you will still try to do your job right and help those around you to create public results. 
As a pharmacy technician, how do you stay up to date with new trends in the pharmacy industry?
Unlike many other professions, pharmacy technician requires people to constantly learn, accumulate, progress, and innovate to find new drugs or use and manage drugs more effectively. A pharmacy technician career focused on applied science and constantly improving. When it comes to this question, the employer wants to assess what the candidate's goal is and what the candidate does to achieve it. The answer should show determination, love for the profession, respect for the profession, and can talk about the kinds of scientific journals you often read, professional groups you join, …
Suggested answer: "One of the reasons why I was determined to enter the Pharmaceutical industry is because I want to contribute my strength to create new drugs and pharmaceuticals to protect people's health. Since I was still at home, I was interested in research and as mentioned in my CV, I have participated in many projects such as [list 1, 2 of your projects]. I have trained myself in the habit of reading scientific journals. After that, when I went to work, I also joined a number of specialized groups to get more information about research directions."
What method do you use to make sure that the combination of drugs is compatible?
For this question, the only way for candidates to respond is to draw on their industry knowledge. As a pharmacy technician, you definitely have to know well about drugs, their ingredients, and how they are compatible with each other or vice versa. Employers want to hear answers in a professional, clear, and precise way because this helps them assess your qualifications.
Suggested answer: "It is very important to analyze the ingredients of medicines to make sure they are compatible with each other. In order to prescribe correctly, it is very important to analyze the ingredients and make sure they are compatible. Although the prescription is usually prescribed by a doctor, in some cases I will recommend another prescription or change 1 or 2 drugs in the prescription for patients on the principle of keeping the same effect. My professional knowledge base helps me to assess drug compatibility accurately and quickly.
What would you consider when evaluating a clinically significant drug interaction?
This case is like the question above, the answer must be based on the candidate's professional qualifications and specialized knowledge. A clinically significant drug interaction is one that alters the therapeutic effect or toxicity of a drug, necessitating medical intervention or dosage adjustment.
Suggested answer: "When evaluating clinically significant drug interactions, I pay attention to the key factors that are composition, suggested treatments, and potential for dose adjustment."
As a pharmacy technician, what do you think is the difficulty that pharmacy technician encounters every day?
The work of a pharmacy technician is very stressful and busy. You are not allowed to make mistakes in the process of working with patients. Pharmacy technician challenges include: taking in too many prescriptions in one day; difficulty in the process of communicating and explaining to the patient; complicated record-keeping process, etc.
To answer this question, you must show the employer that you can withstand pressure, do not back down from difficulties, and you will try to express the complex information on the drug's packaging in a way that is easy for the audience to understand. 
"I understand that every job has different advantages and disadvantages. For me, becoming a pharmacy technician is a dream and I have done it, so I always try my best. However, no I can't deny that I feel pressured in this role at times too, especially when I have to explain to patients about the medication and the basic ingredients they don't understand in technical jargon so I have to try to make complex information easy to understand".
If you can't clearly explain the side effects of a medication to your patient, what do you do?
In fact, almost all therapeutic drugs will have some side effects and these side effects can be more or less affected depending on the specific condition of the patient. Pharmacy technicians are responsible for explaining to patients and their families in a clear and understandable way, but if the other party still doesn't understand, the best way is to stay calm and try changing the wording. You must show the employer that even if the patient does not understand, you must be ready to answer the patient's question so that the patient understands the problem in a simple and understandable way.
Suggested Answer: "I understand that most patients have no medical background, so it's difficult for them to absorb or understand issues like medication or side effects properly. no wonder if I have explained but they still don't understand then maybe the problem is in my language and expression I am willing to change the explanation so that the patient understands the problem in a simple way".
Some other common interview questions for pharmacy technician
Tell about a situation in which you used your practical skills to solve a problem.

Have you ever helped a patient in difficulty? What was the problem and what were the results?

As a pharmacy technician, what factors do you consider before dispensing prescription drugs to patients?

Describe how you simplify complex medical information for patients.

How do you guide patients to administer medication?

If you find out that a patient is being treated at the hospital and buys medicine from outside, how will you handle it?

Tell about a situation in which you overcame the difficulty to provide excellent patient care.

What would you do if you caught another Pharmacist swapping or stealing drugs?

Are you willing to support colleagues when they have their own businesses?

In the event that you and a colleague have a conflict of opinion, how do you plan to resolve it?

What is the record-keeping procedure that a pharmacy technician must follow?

What are the side effects of Methadone?

What is the Class of Controlled Drugs? Stored procedures for controlled drugs.

Is the Pharmacy Technician allowed to provide a copy of the prescription?

What are the mistakes that pharmacy technicians should avoid when dispensing drugs?

What is Warfarin and what are some drugs it interacts with and should be avoided?

Explain why doctors prescribe antibiotics more to patients with viral infections than antivirals?

What information should be on prescriptions for controlled drugs?

In your opinion, which quality is the most important for pharmacy technicians?
How to answer pharmacy technician interview questions?
The pharmaceutical industry always requires very strict entry conditions. Therefore, you need to prepare carefully before the interview time so as not to stumble:
Ask for interview experiences 
The forerunners will give you a lot of support in terms of experience in answering pharmacy technician interview questions. You are not only supported intellectually but also mentally. In addition, you also know the interview questions that employers often ask. Here's how to get through the interview with ease.
Practice interviewing fluently
Fluently answering a job interview in the medical industry will make a strong impression on employers. Not only is there confidence, but mainly this skill is formed through practice. Even those who have worked for a long time need to be well-prepared in terms of knowledge and practice answering pharmacy technician interview questions fluently.
Improve specialized knowledge
Reading books not only helps you have knowledge of Medicine and Pharmacy but also many other interesting things. Therefore, to improve yourself, it is best to study regularly and enhance your knowledge through reading.
Cultivate self-confidence
Employers will appreciate your confidence. When you go to an interview, look directly at the other person. Avoid looking away or keeping your face down to reduce anxiety. This action will not make a good impression on recruiters and will distract you and be false in your answers.
Know how to ask the employer
One of the successes when interviewing for a medical job is that you know how to ask questions to the employer. Avoid answering "nothing to ask" when asked by the employer. You can prepare some content at home in advance, such as compensation, overtime or salary of officials… That will make a good impression on employers.
The secret for a successful pharmacy job
In order to successfully apply for any field, you need to be well prepared in terms of both knowledge and skills. This you can completely cultivate and compensate when sitting on the school chair after graduating to get a job. Accordingly, pharmacy technician students can all apply the following tips to be able to score points in the eyes of employers and have a high chance of being recruited.
Read more about What is the Average Pharmacy Technician's Salary?
Participate in volunteer activities or interns
This is a simple way for you to practice and build experience while making a good impression in the eyes of employers. When you are still in school, you should participate in volunteer activities or also become an intern. This is the secret that helps you accumulate practical experiences that not everyone can put effort into teaching you.
Aside from the valuable experience, you're getting, there's another benefit to volunteering or being an intern that you'll make new connections. That helps you connect with many other people, build relationships for a better chance of finding a job. Or they can send you job details that you might want to check out. Not only that, this is also a favorable opportunity if the pharmaceutical companies or companies in which you are a volunteer or intern will be able to continue to hire you to work officially for the company.
So for each of you, once you have a degree in College of Pharmacy, it is important that you search, choose, and evaluate the company you are looking for, learn about the company to have consideration, and make reasonable decisions.
Build your own achievements
The pharmaceutical industry has a special requirement for professional knowledge, so to make a good impression on employers, it is important that you have a good transcript or high academic achievement. So for those of you who have an outstanding transcript or have achievements or awards during your studies, don't miss the opportunity to mention it in your Pharmacy CV. Pharmacy is a field of study that is directly related to health, even human life. Therefore, you need to be careful and have high accuracy in your work. Therefore, the achievements you build will greatly help the job application process as well as the job later.
Prepare yourself with a solid mentality, confidence, and good knowledge before each interview. Mastering the above sharing about pharmacy technician interview questions, your interview will definitely be successful. Remember, your seniors may not be demanding about your ability, what they care more about is your attitude and how you behave during the interview.
For more information about PTCB, visit our website and try free PTCE practice test, or download it for your IOS or Android devices now!
[Sassy_Social_Share]
Can You Buy Online Pharmacy Drugs?
Online Pharmacy is becoming the new trend of the world. Can you buy online pharmacy drugs? Find the answer in the article below!
January 1, 2022
The utilization and the progress in innovation are on the rise. From shopping to commerce gatherings, internet nearness is the modern "norm,", particularly in times of widespread limitations. But brick-and-mortar stores are not however a thing of the past. In expansion to online pharmacy, numerous retail and healthcare segments keep up physical locations whereas moreover thriving virtually.
Buying medicine online is a form of shopping exchange based on e-commerce information sites, social networks, websites, and especially online medicine buying apps… The explosion of the digital age and people's demand for online shopping is increasing. With just a few simple steps, anyone can find sites that sell and provide drugs. From drugs that treat common ailments to specific drugs for complex diseases. Popular prices from cheap to expensive are available on these sites. The procedure to order these medicines is also very simple. You just need to add to the cart, fill in the information, place an order and wait for the medicine to be delivered to your hand.
Safety aspect
Telemedicine has generally supplanted numerous conventional specialist visits and checkups. But, did you know that your prescriptions can be filled and then sent specifically to you by utilizing the method of online pharmacy? You could be doubtful about the thought of employing a computerized drug store and typically a substantial concern. You ought to know, in spite of the fact that, that, with the changing of the times, online pharmacies can be utilized securely, as long as you utilize a small common sense as well as a few investigations.
Evaluating online pharmacies
Before the process of signing up and giving any individual wellbeing data, ensure that you have researched carefully about the online pharmacy you need to utilize. Is the site really proficient as well as legitimate? Is it based within the USA? Do they give contact data empowering you to convert to a drug specialist and/or the pharmacy staff in case of any questions? These are a few critical questions you ought to inquire about before the process of signing up.
Accreditation
Most imperatively, keep in mind to only utilize online pharmacies that are authorized by the NABP (which is the short term of the National Association of Boards of Pharmacy). Online pharmacies certified by the NABP will have an Accredited Digital Pharmacy (once in the past VIPPS) seal found on their landing page. The NABP site contains a comprehensive list of licensed computerized drug stores. Recollecting these key focuses will direct you to authentic advanced pharmacies and keep your individual wellbeing data secure.
The advantages of online pharmacy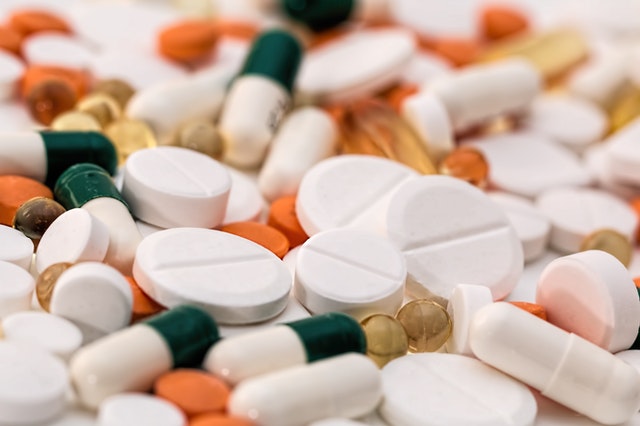 You don't have to go to the pharmacy directly to buy, you don't have to go far to get to the pharmacy. It only takes you 15-20 minutes to visit the website and learn about the product. If you have any questions or problems with the disease, you should immediately call the online pharmacy for a pharmacist's advice. And with just one click, you've made your purchase.
Busy work, not much time to shop, learn about products. Direct stores may sell at times that are contrary to your free time. But if you shop online, learn about the ingredients and uses of the product at any time. You just need to press order and the staff will call you directly. Time and place to deliver to your desired destination.
Easily compare price and quality
The prices of the products are already listed, so customers can easily compare prices and product quality more easily. You only need to visit websites, in addition, you can see customer reviews about shopping places, products, and online drug delivery services with quality assurance or not.
Shop safely and avoid annoying hassles
No need to take the car out, avoid the hot sun, pollution emissions. Avoid jostling, queuing, avoid unexpected risks such as: Loss of money, theft, … If you choose to deliver medicine online, you will be delivered to your home. The goods have been carefully sealed. You don't need to worry about anything.
Buying medicine online also helps you control the drugs you are taking when you do not have a specific prescription. You just need to rely on the online system to view your medication history.
The disadvantages of online pharmacy
Time-consuming waiting for the goods
There are many items from the online pharmacy where you ordered them that may not be available. Or the goods are overloaded so you have to wait, unlike buying directly at the pharmacy. The lack of availability of goods will have a negative effect on your health care regimen. So, this is the first factor you need to consider before buying medicine from an online pharmacy.
Trade with "virtual" trust
There are many addresses to sell virtual drugs online and the products are not of the same quality as the information on the web but are advertised too eye-catching from appearance to quality. Therefore, many customers will not trust to use the form of online drug delivery. Therefore, you should look for online pharmacy addresses that have been registered for a legal business license and have been tested for quality. Customers should not be greedy to buy cheap goods to avoid being "tricked" when buying online.
The lack of personability
There is often a clear lack of personability when using and purchasing online pharmacies. At a brick-and-mortar drug store, you're able to see, chat, and pick up an affinity with the drug store professionals and pharmacists. If you have any concerns within the computerized drug store world, you may more than likely be triaged to a customer support team instead of being able to talk specifically with the real pharmacist who really confirmed your medicine and has enough ability to serve you.
The lack of substance prescription
Several modern types of digital pharmacies can not fill controlled prescription substances, because these are exceedingly controlled by the DEA and/or state boards of drug stores. These may be required to be filled at a local pharmacy, in which they must be picked up individually, depending upon state rules as well as directions.
Unlike consumer goods, the drug business requires faster delivery times, and drugs must be delivered to customers in a timely manner. In the case of long-distance transportation, what form of transportation, how to pack to ensure the quality of the drug is safe is an issue you should consider. There is always a risk that your medicine will be damaged, broken… during transportation, which seriously affects the quality of the medicine. Or in the event that the medicine can't reach you in time, you need to know that your health condition could get worse.
Poor quality medicine from an unreputable pharmacy
The quality of drugs at poor-quality online pharmacies is often mixed with fake ones. Medicines sold at reputable establishments are not controlled in terms of origin, the risk of counterfeit drugs affecting health. Buyers do not know the qualifications of the seller, the selling facility, the storage conditions of the drug. Even when the drug is delivered to our hands, it may be expired, damaged, fake medicine… Patients who use these products not only do not recover from their illness but their condition worsens. These are the limitations when buying drugs online.
An alternative
A few conventional pharmacies may moreover have online/digital capabilities through their site or smartphone app to form requesting refills or setting medicine updates less demanding. Numerous also give medicine conveyance or will send them cautiously through the mail, particularly vital in case there are concerns about the COVID 19 – social distancing. In the event that the utilization of an entirely digital pharmacy isn't for you, the utilization of a conventional pharmacy with computerized capabilities may be a more favorable alternative.
Questions to ask when buying via online pharmacy
Each person will choose for themselves a form such as going to the pharmacy, going to the hospital. Or sometimes order medicine online. Patients should have the following questions when purchasing medication via an online pharmacy.
What medicine should be taken with this symptom?
Regardless of the disease, even the common cold, you need to know the symptoms and then describe them to the pharmacist who sells the medicine. When you go to buy medicine people need to know what is wrong with you. Need treatment or vitamin supplements. If you do not express the information correctly, buying drugs will be no different from buying drugs online. Even though the pharmacist did not correctly diagnose the disease. But can help you manage your symptoms and provide temporary health care guidance.
Especially with some sensitive diseases, you also need to inform the pharmacy so that they know not to give the wrong medicine. If using these doses does not relieve symptoms you should go to the hospital to find out the specific cause and monitor the treatment.
What is the effect of the drug?
This is an important question. Because based on that, you will know which are tonics for the body that will have the effect of supporting the main treatment drugs. In case, you just want to take medicine without taking medicine to support it. You should also ask the pharmacist about the effects of the medicine to use it effectively. When you know the effects of the drug, find that there are side effects, you should get advice on adding another supportive drug.
Is there better medicine?
Upon receipt of a drug that may be far from requested. Or no label, clear origin but cheaper price. You should ask your pharmacist to give you the right medicine or ask about a better, safer medicine.
What are the side effects of this drug?
Side effects will affect your health, even make your disease worse. There are some common side effects are abdominal pain, nausea, stomach ulcers… you need to observe carefully.
Can the drugs come to me on time?
Time and shipping are considered important factors when you buy medicines via an online pharmacy. Therefore, keep in mind to ask the pharmacy about everything related to shipping to ensure that medicines can come to you on time. If the shipping is too complicated or if it takes such a long time, let's consider other methods of purchasing medicines.
In conclusion
There are unquestionably advantages and disadvantages to the utilization of an online pharmacy instead of a conventional one. Whereas comfort is the greatest advantage, the lack of personability may be a drawback, in expansion to the skepticism of utilizing one. Either way, choosing a computerized drug store authorized by the NABP will keep your well-being data, and medicines secure. 
For more information about PTCB, visit our website and try free PTCE practice test, or download it for your IOS or Android devices now!
[Sassy_Social_Share]
Comprehensive PTCB Study Guide
This free PTCB study guide is for you. So you can make the most of your study time and go back to work as a certified pharmacy technician.
January 1, 2022
There is so much stuff to discuss and so little time! We realize your interest in what you'll need to pass the PTCB Exam. If you want to learn more, you've come to the right place! Our free study guide for PTCB exam lays it all out for you so you can make the most of your study time and go back to work as a certified pharmacy technician. Let's get started with our PTCB  exam study guide right here!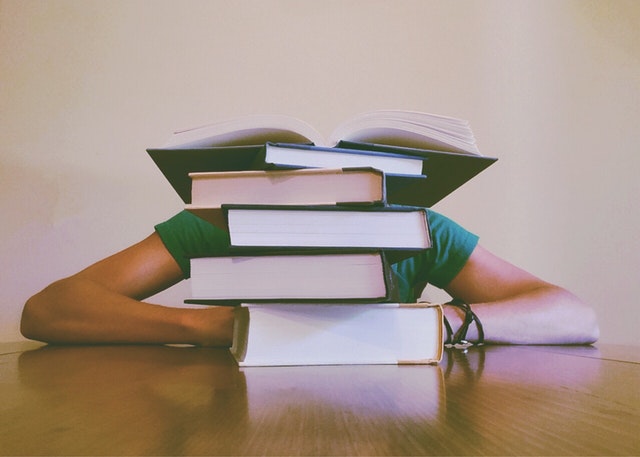 Federal requirements
To begin a Pharmacy Technician study guide, learn about Federal requirements. About 12.5 percent of the PTCB® Exam is devoted to this topic area of pharmacy. They are mostly concerned with the legal elements of the pharmaceutical profession. You'll need PTCB study guide to be well-versed in all federal pharmacy requirements, including DEA and FDA laws. You can get more information in our blog about Study guide of  PTCB Laws And Regulations. The handling, disposal, and storage of pharmaceutical components are likewise controlled by federal regulations.
Handling and disposal of pharmacy substances and waste
When handling or disposing of hazardous materials, extreme caution should always be utilized. Personal protection equipment must be worn while near or in contact with any of these materials, as specified in the Safety Data Sheet (SDS) for that individual product.
Controlled substances are drugs that have a high risk of being abused or misused. The DEA strictly regulates these pharmaceuticals, which are divided into schedules depending on their potential for abuse and misuse.
Other regulations for controlled substances
Outside of the "movement" realm, controlled drugs are regulated in other ways. Manufacturers, practitioners, and pharmacies are all being scrutinized to ensure that ethical standards and procedures are followed.
Some drugs can be dangerous if given to the incorrect people, such as pregnant women or those who have an illness that makes the drug contraindicated. As a result, before a prescription for any potentially dangerous drugs may be completed, certain requirements must be followed.
If medicine or product is recalled, the pharmacy must follow the recall instructions and preserve proper records to ensure the safety of patients who may have been impacted. The pharmacist must contact all patients who may have been affected by the recall and discuss the necessity for it. All recall records should be kept in the same manner as prescription records.
Medications
On the PTCB® Exam, questions about this part of the topic account for around 40% of the questions. They're all about medicines, including their characteristics and classifications, potential medication interactions, storage, and other relevant issues. You'll also need PTCB study guide to know how to calculate doses, tell the difference between generic and brand names (Details are explained in the post Study Guide Of Medication Safety), and assess product stability.
Medication names and classifications
Knowing and utilizing the appropriate vocabulary is an important part of the work, just like it is in any other career. It will be simpler to comprehend patients and communicate with other healthcare professionals if you are familiar with popular pharmacological names and spellings, as well as their purposes. 
The Food and Drug Administration (FDA) Orange Book defines therapeutic equivalence as when two drug products fulfill strict requirements. Therapeutic equivalency includes pharmaceutical equivalents, pharmaceutical alternatives, and therapeutic equivalents. 
Drug interactions and contraindications
Drug interactions can occur for a variety of causes and can range in severity from mild to deadly. It is critical to inform patients about the possibility of medication interactions and to detail any negative reactions they may have.
Medication specifications and calculations
Common dosages, dosage forms, strengths, and units are all crucial for pharmacy technicians to know. This will make identifying the proper medicine, communicating with other healthcare providers, and even detecting potential fake prescriptions much easier.
Other common and severe effects of medication
Adverse (unfavorable) medication responses are common and can range in severity from mild to severe. Patient counseling should include information on what to watch for in terms of side effects and what to do if they arise.
Indications of medications and dietary supplements
In accordance with the medicine's FDA approval, the indication of legend is the reason why a prescription, OTC drug, or dietary supplement is given or suggested (or legend). The dose and length of treatment for medicine may vary depending on the indication.
Pharmaceutical stability is critical for maintaining the medication's integrity and ensuring its safe usage. Drug stability can be lost when medications spoil, and they should not be utilized since their efficacy and integrity have been compromised.
Narrow Therapeutic Index (NTI) medications
Narrow therapeutic index medications, according to the FDA, are those that might cause substantial therapeutic failures and/or adverse drug reactions that are life-threatening or result in chronic or significant disability or incapacity due to slight changes in dosage or blood concentration.
Incompatibility occurs when two drugs are put together, either physically or chemically, resulting in an undesirable product. Chemical incompatibilities may or may not be obvious, but physical incompatibilities are usually visible.
All of the pharmaceuticals in the pharmacy must be stored properly. Depending on the drug's storage needs, it can be stored at room temperature, refrigerated, or frozen. Certain drugs may have additional storage needs, such as light sensitivity or moisture restrictions.
Order entry and processing
Many of these questions require calculations, as they cover the complete process of prescription management and account for around 21% of the PTCB® certification exam. Study guide for pharmacy technicians can help you understand odes, vocabulary and its representation, and labeling regulations are some of the other subjects discussed. Details are explained in the post Study Guide of Medication Order Entry And Fill Process
Any preparation that does not fulfill the criteria for sterile compounding and must comply with USP 795 rules is considered non-sterile compounding. This involves putting on the correct PPE and making sure the workspace is clean before starting any preparations.
Vocabulary and procedures
It is critical for a pharmacy technician to be familiar with and comprehend pharmacy-related terminology, mathematics, and processes. To "walk the walk," as they say, you must be able to "speak the talk." Competence in these areas will aid efficient communication, patient care, and, ultimately, success in your everyday activities and responsibilities.
There are several types of equipment and supplies that are used to aid in the proper delivery and administration of drugs. These products assist patients in receiving the medication they require in a precise and efficient way.
The numerical information on a medicine provides vital details such as the location and date of manufacturing, as well as the drug's expiration date. The National Drug Code (NDC) numbers, lot numbers, and expiration date all contain this information.
Returning medications and supplies
Inventory management is an important part of the pharmacy's operation. As a pharmacy technician, you'll be expected to help with inventory management and medicine and supply stock maintenance. Knowing what drugs and supplies to return, as well as where and when to return them, is critical for maintaining enough inventory and avoiding a total loss due to expired medications.
Patient safety and Quality assurance
These questions, which account for around 26% of the PTCB® Exam, cover everything from patient safety to offering high-quality service and goods to clients. Error prevention, client communication, and hygiene issues are just a few of the subjects discussed. You can get more information by visiting our blog Study Guide For Patient Safety and Quality Assurance.
Read more about
When working as a pharmacy technician, there is always the possibility of making a drug mistake. There are a number of measures in place to assist minimize and decreasing risk. Being cognizant of and aware of these specific strategies in place, on the other hand, can help you complete your everyday activities in the pharmacy more effectively and without errors.
Error prevention strategies
When it comes to people's health, however, a mistake may be exceedingly deadly, thus skilled pharmacists try to recognize and address mistakes as well as decrease their occurrence. Many procedures may be followed, either alone or in combination, to reduce the possibility of a medication error and, if one does occur, the likelihood of it reaching the patient.
In the event of questions or concerns, a pharmacist should always be present in the drugstore. Building a collaborative connection with your pharmacist colleagues and understanding when to consult them can help you succeed as a pharmacy technician.
Event reporting procedures
For quality assurance purposes, adverse events, as well as drug mistakes, should be recorded and documented both internally and publicly. Such reporting is not utilized for negative or punitive purposes, but rather to better understand the processes that occurred and to improve pharmacy practice.
We hope that our PTCB study guide has assisted you in arranging your PTCB Exam preparation time and that you are feeling confident as test day approaches. Best of luck!
For more information about PTCB, visit our website and try the free PTCE practice test, or download it for your IOS or Android devices now!
[Sassy_Social_Share]
Study Guide For Patient Safety And Quality Assurance
Patient Safety and Quality Assurance is always considered the priority when working at the pharmacy. Let's take a look for details in this blog.
January 1, 2022
The PTCB® exam has updated the new version from January 2020 and our materials combine everything that's surveyed on the most current adaptation of the test. It is recommended for you to note that there are now only four segments considered restricted to the past nine. The unused test fundamentally covers the same material, with a couple of augmentations that we have included in our PTCB® exam preparation. Anh now, it's time for the Study Guide For Patient Safety and Quality Assurance.
General information of patient safety and quality assurance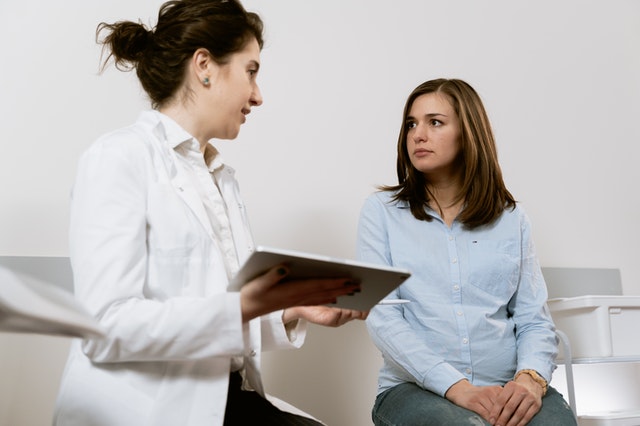 All of your knowledge of Patient Safety and Quality Assurance included in this PTCB® Exam study guide has witnessed a careful assessment by approximately 26.25% of the total PTCB® questions on the most up-to-date version (2020) of the PTCB® Exam. This implies that replying accurately influences around one-fourth of your test score. It is important for you to be capable in all of these subjects.
Check out our Comprehensive PTCB Study Guide for more information
The topics often come from four diverse segments of the ancient test. Numerous are, of course, from the ancient areas on Medication Safety and one part comes almost from Quality Assurance. However, the most up-to-date version (2020) of the PTCB® Exam also pulls several topics from the ancient sections of Laws and Regulations and Information Systems.
There's one topic on this up-to-date version (2020) of the PTCB® Exam that was not specifically shown within the ancient test substance: medicine mistakes. Inside this theme, such concerns as irregular measurements, early refill, erroneous amount, of the base patient, and erroneous medication are secured. Questions approximately this subject will likely include calculations.
Potential for Risk
When working in the role of a pharmacy technician, there's a continuous chance of the occurrence of a medical mistake. There are various steps to assist relieve and decreasing the potential for medical risks. In any case, being careful and mindful of these certain methodologies will assist you to perform your day-by-day errands within the pharmacy more proficiently and blunder-free.
Medication And High Alert
High-alert, as well as high-risk medications, are those solutions that are more likely to cause hurt to an understanding in case utilized erroneously or in mistake. For example, the blood-thinning sedate warfarin has the potential to cause noteworthy dying in the case of a medicate overdose, medicate interaction, or medicate observing mistake. The ISMP (which stands for The Institute for Safe Medication Practices) is an essential asset for distinguishing high-alert medicines, warfarin as an example.
LASA (Look-Alike or Sound-Alike) Medications
Comparable solutions are a genuine security concern and a common cause of pharmaceutical blunders. Fair since two medications' names see or sound alike does not cruel they can be utilized and traded. Besides, blunders in communication or medical choice can have possibly deadly results. For drugs that are similar to other types of drugs, the responsibility of pharmacy technicians is to continuously double-check the sedate title and quality.
Tall man lettering is utilized on numerous sedate items and executed in numerous drug store frameworks to assist the drug store workforce separate two exceptionally comparative-looking pharmaceutical names. It would be ideal if you allude to the Tall Man Lettering subsection underneath for more. As is the case of look-alike drugs,  the responsibility of pharmacy technicians is to continuously double-check the medicate title and quality of sound-alike drugs. Once more, tall man lettering may be utilized when communicating in the method of writing. Basically, inquiring about the individual talking to spell the medicate title can help clarify that the right medication is being examined.
Error prevention strategies
"Everybody makes mistakes." You've listened in several cases before and it's certainly true, indeed in a drug store. However, in the event of managing people's well-being, a small mistake can be amazingly perilous, so the objective of great drug store specialists is to recognize blunders and diminish their events. The most perfect way to avoid pharmaceutical blunders is to anticipate them from happening even at the start. Numerous practices can be executed, utilized by themselves or in combination, to diminish the chances of a pharmaceutical mistake and, in the event that it does happen, to reduce the probability that it'll occur with the patients.
Correct order to correct patient
It is imperative to keep in mind the five "rights" of a pharmaceutical organization: right medication, right route,  right dosage, right time, and right patient. Recollecting and remembering these five rights will offer assistance in avoid a medical mistake from happening. When you have to ring out a customer/patient at the register or drive-thru, it is always simple to seize the wrong order as well as dispense this order to the wrong patient, as retail drug stores can some of the time be a fast-paced environment. In expansion to remaining watchful, performing these strategies will offer assistance get the proper arrangements each time:
Verify the patient's name/date of birth

Verify the patient's street address

Briefly specify what you've got for the patient to choose up, like "I have your blood weight and acid reflux medicine here. Is there anything else that you are looking forward to having?" 
These three basic confirmation steps will offer assistance to decrease the hazard of an apportioning blunder.
Tall man lettering is often utilized to assist separate parcels of sound-alike/look-alike medicinal names that are distinctive so as to draw one's eye to a potential source of the mistake. Consider the case of hydralazine (which is a type of antihypertensive) and hydroxyzine (which is a type of antihistamine). These drugs seem the same but the three middle letters. Subsequently, on the bottle and when communicating the name of the drug in the method of writing, those diverse letters will be capitalized to draw the reader's eye to the potential disparity (you can consider hydrALAzine and hydrOXYzine as an example of this situation).
Inventory administration makes up a considerable portion of the workload of a pharmacy team. Inventory administration may incorporate requesting and accepting items, recognizing particular capacity necessities, and evacuating lapsed or reviewed drugs. Plan 2 (or the C-II) controlled substances are subject to extra stock checks and equalizations. Inside a drug store, diverse procedures for partitioned medicines may be utilized. To be more specific, it is possible that the high-risk medications are put away independently from other types of medications, and drugs with comparable definitions may be put away together so that the drug store representative can easily compare "like" items to recognize the right and suitable medication.
Leading and trailing zeros
Leading and trailing zeros are vital concepts that the pharmacy technician should keep in mind, particularly amid information passages and when performing calculations. For entirety numbers, don't utilize trailing zeros, as within the case of 5.0; instep, basically type in the entire number (5) and add units. Of note, a zero ought to be included before a decimal point (as within the case of 0.5 mg or 0.75 mL) to increase the potential chance of mixing drugs overdose.
Comparative to NDC codes, each drug's standardized identification is interesting and can be utilized to confirm that the right item is chosen. It is incomprehensible to do this with the exposed eye. Instead, a scanner may be effectively utilized for the purpose of checking the person's medicare item into the system and to confirm the proper drug is chosen within the drug filling procedure.
Abbreviation use
It is recommended for the Abbreviations to be dodged at whatever point conceivable. To be more specific, "QD" ought to be composed out as "once a day" or "daily" for the purpose of avoiding unnecessary confusion with QID (4 times a day) or QOD (each day). Within the busy work environment in the pharmacy, truncations could seem speedier or less demanding to utilize, but spelling out what you mean will spare a large amount of time – and anticipate errors – in the long term.
A drug specialist ought to continuously be accessible within the drug store in case of questions or concerns. Creating a collaborative relationship and knowing when to allude to your drug specialist colleagues will assist you to be effective as a pharmacy technician. At whatever point a question or concern emerges from the clinical perspective, it is your prompt to inform the pharmacist that he/she is required for intercession. It is not recommended for the pharmacy technician to never handle a clinical issue or give clinical data, as usually one of the numerous obligations of the pharmacists when they are on duty.
Drug Utilization Review (or the DUR)
Pharmacists take responsibility to conduct DURs (which stands for drug utilization reviews) earlier to apportion an unused pharmaceutical or refill an existing arrangement. The DUR ought to incorporate a comprehensive survey of the patient's medicine and over-the-counter (OTC) drugs, with an extraordinary center on drug-drug intelligence and potential adverse drug events (which is often called as ADEs). Drug specialists ought to be counseled in case patients have questions or concerns in terms of their medications (counting OTCs) or in case medicates abuse or mishandling is suspected.
Adverse drug events (which is often called as ADEs for short) are undesirable responses that happen from the ordinary utilization or potential abuse of medicine. These occasions can be due to a medicine blunder or an unfavorable response from commonsense. Antagonistic occasions from medicine are more genuine than side impacts and have the potential to cause harm or indeed be life-threatening. Any unfavorable occasion, notwithstanding its beginning, ought to be archived in a patient's chart to increase the potential risk of it happening once more within the long run. Moreover, it is critical for such occasions to be detailed to the FAERS (or the Adverse Event Reporting System) for the purpose of quality confirmation.
An OTC medicine (or over-the-counter) medicine is a type of medicine that does not require medicine to be gotten from the drug store. OTC medicine regularly treats the side effects of minor illnesses such as gentle torment, cough/cold side effects, regular hypersensitivities, or a sleeping disorder. Cases of OTC medicines incorporate acetaminophen, phenylephrine, cetirizine, and diphenhydramine. It is required for the pharmacist to continuously be accessible at the drug store counter for the purpose of helping with any OTC questions or suggestions.
Despite the fact that it is not required for the OTC medications to have a prescription, it is still critical for the pharmacist to be accessible to assist suggest the most excellent OTC item to treat the customer's particular affliction. A few clients may be drawn to an item that they saw on TV or listened to approximately on the radio. Usually where the drug specialist steps in to guarantee the security and legitimate choice of an OTC item given the patient's pharmaceutical and restorative history.
Restorative substitution permits for a medicine to be exchanged for a distinctive pharmaceutical within the same sedate lesson (in spite of the fact that it is not the same sedate) without beginning with checking with the prescriber. This practice is particularly common in clinics and government offices, in which examinations of security, viability, and fetched frequently decide which restricted supply of drugs (closed model) will be kept up on-site. It is critical to note that helpful substitution is diverse than nonexclusive substitution, which happens when the nonexclusive adaptation of a medicate is substituted for the brand title sedate (for example: "Zoloft" is endorsed but "sertraline" [nonexclusive for Zoloft] is apportioned).
Pharmaceutical misuse—whether deliberateness or unintentional—is considered a public health crisis. Pharmaceutical abuse may happen in a number of distinctive ways. To be more specific, an individual may take somebody else's sertraline to self-medicate his or her discouragement, an individual may take lorazepam more frequently than endorsed since of expanding uneasiness, or an individual may intentioned take oxycodone in an exertion to "get high." Notwithstanding the cause or aim, drug store staff ought to be careful with respect to false medicines and changes in understanding behavior to assist distinguish cases of abuse and mishandling.
Distinguishing basic causes of missed dosages can offer assistance to dodge treatment disappointments and unfavorable results moving forward. Much like medicine mistakes, the cause of a missed dosage may be multifactorial. Checking a patient's medicine profile to find out the lapsed refills can offer assistance to distinguish the potential issue, and pharmacist counseling on the significance of pharmaceutical adherence and adherence strategies can offer assistance in getting the healthcare process of patients back on track.
Post-Immunization Follow-Up
In case a pharmacist regulates an antibody, certain data ought to be archived within the occasion an unfavorable response happens post-immunization. The taking after ought to be recorded when an antibody is managed in any case in case given compatible with medicine or standing, and arrange understanding socioeconomics, requesting prescriber, route and location of administration, antibody parcel number and termination date, the title of immunized, and date managed…
A complete as well as a running list of a patient's sensitivities, counting response sort, ought to be recorded before apportioning any drug store item. Occasionally, drug store staff ought to audit with a patient sensitivity list to note any changes. The pharmacy specialist ought to continuously audit a patient's sensitivity list before apportioning a drug store item, notwithstanding if it could be a medicine or OTC medicine. In case a persistent creates a hypersensitivity to an apportioned medicine, it ought to be documented and famous to ensure the item isn't apportioned within the future.
In the event the pharmacist performs a sedate utilization audit, he/she surveys the patient's profile and pharmaceutical list to require under consideration any potential for drug-drug intelligence. A few drug-drug intuitions may warrant particular counseling focuses or observing parameters for the drug specialist to go over with the patient earlier to apportion. But a few potential drug-drug intuitions may warrant a call to the provider's office for elective treatment in case serious or life-threatening.
Event reporting procedures
Adverse occasions in expansion to medicine blunders ought to be detailed and archived both inside and remotely for quality affirmation purposes. Such detailing isn't utilized for negative or corrective reasons but instead to get the forms that took place and to superior the practice of pharmacy.
Medicine mistakes can happen at any step of the medicine utilizing preparation, extending from endorsing and translating to apportioning and regulating. Indeed after a pharmaceutical has been utilized, in the event that it isn't fittingly checked, a blunder may happen. It is vital to distinguish the source of a pharmaceutical mistake to dodge future problems. Be that as it may, the method of recognizing a particular source may be challenging since pharmaceutical blunders is frequently multifactorial. The patient included within the blunder ought to also be notified if unconscious as well as the endorsing practitioner. 
As expressed within the ADE (which is called Adverse Drug Event also) area over, unfavorable impacts or responses to a pharmaceutical ought to be detailed to the FAERS (or the FDA Adverse Event Reporting System). In the event that the plenitude of ADEs is detailed on the same pharmaceutical, the FDA will take activity on the medicate producer to moderate or resolve the suspected issue. The result from the FDA can run from the incorporation of a dark box caution on the item, item review, or indeed obligatory medicine direct issuance at whatever point the item is apportioned. Medications may be pulled from the advertisement in case adverse events are serious or life-threatening.
Any pharmaceutical item that's apportioned ought, to be honest to goodness and its judgment ought to be up to the pharmaceutical manufacturer's benchmarks. A product's judgment can be compromised due to lacking capacity, temperature changes, dampness levels, etc. Besides, a pharmaceutical that has bypassed its termination date ought to never be apportioned, as the item judgment is imperfect. Due to lacking capacity, these ought to be disposed of from stock and not apportioned because the product integrity has been partly compromised.
A root-cause investigation is utilized to decide the basic root cause of an issue. In pharmacy, this regularly includes looking at the forms set in place for filling and apportioning a medicine and at what point did a blunder happen. It is critical to know the beginning of a pharmaceutical blunder for handling advancement and to anticipate it from repeating. To make strides on this, the drug store actualized standardized identification filtering. Standardized identification filtering makes the item determination handle simpler because it will not permit medicine to be filled or checked by the pharmacist unless the standardized identification of the medicine is scanned and matches the precise medicine that's recorded on the medicine name.
Types of prescription errors
It is of most extreme significance in each drug store staff's responsibility is careful when preparing prescriptions. Continuously double-check your work, as a straightforward botch on your portion has the potential to hurt the patient. It is your duty to have a concrete understanding of your obligations and how to effectively total them with a negligible edge of blunder.
It is eventually up to the pharmacist at the quality affirmation check to approve the helpful fittingness of a medication's dose being endorsed. But it is useful for the pharmacist to gotten to be recognizable with standard dosing, dose shapes, and courses of organization of common medicines. In the event that ever is in question, let's ensure to inquire the pharmacist before the process of data entry.
Apportioning the right amount of medicine is a vital step of the prescription filling preparation. Now and then it isn't as simple as essentially filling the amount composed on a medicine. It is vital to note that it is legitimate to apportion less than the amount authorized on medicine, but you ought to never apportion more than what is composed. In the event that a patient requests to just fill 28 days of a non-controlled pharmaceutical but the medicine is composed for 84 days, it is lawful to do so. The remaining amount will be on record at your drug store until the persistent chooses to refill it.
It isn't exceptional for two patients to have the same title recorded in your drug store computer framework. Be beyond any doubt to include an alarm note in their understanding profiles to double-check the patient's choice so a mix-up does not happen in the future. Too, ensure to recognize postfixes at the conclusion of a patient's title like Jr. or Sr. as that has the potential to cause inaccurate patient choice as well.
The determination of an off-base medication can happen at information passage or amid item determination. This will happen due to carelessness or when medications sound-alike/look alike. To be more specific, dexilant may be a proton pump inhibitor utilized to treat GERD, which is commercially accessible in 30MG and 60MG measurements. Duloxetine could be a medicine utilized to treat an assortment of conditions counting sadness, which is accessible in those measurements among others. See how the two seem effectively blended up in case one was not paying consideration or working as well quickly? It can be terrible in the event that a patient gets the upper rather than their acid reflux medicine, or vice-versa.
Above is our Study Guide For Patient Safety and Quality Assurance. We hope that all the information and knowledge provided in this article can help you when working in the pharmacy or taking the PTCB® exam.
If you want to get more study guides about PTCB, visit our website and take our free PTCE practice test or download it for your IOS or Android devices now!
[Sassy_Social_Share]
Is The PTCB Exam Hard? How To Pass The PTCB Exam
Is the PTCB exam hard? Let's figure out what the PTCB test is, how hard it is, what materials are included on the exam, and more in this post!
January 1, 2022
Taking any exam, especially one that qualifies you for your profession, may be nerve-wracking. The PTCB exam may appear daunting due to the application price and the delay to repeat the test if you fail! You may be wondering if the PTCB test is difficult.
So, is the PTCB exam hard? The PTCB test is difficult for some people, while it is simple for others. Your score will be determined by your level of knowledge, the amount of time you spend studying, whether you are a good test taker, and the randomized questions you are given.
Read more about Comprehensive PTCB Study Guide
We don't suggest taking this test unless you've spent time studying the material. Fortunately, we're here to guide you through the process of studying and taking your test step by step. We'll go over what the PTCB test is, how hard it is, what materials are included in the exam, and more in this post!
What is the PTCB exam?
The Pharmacy Technician Certification Board (or PTCE) Exam is taken to get the certification. In most areas, being a pharmacy technician necessitates certification. Even in places where certification isn't required, becoming a qualified pharmacy technician will improve your chances of landing a job and progressing in your career.
Is the PTCB exam hard?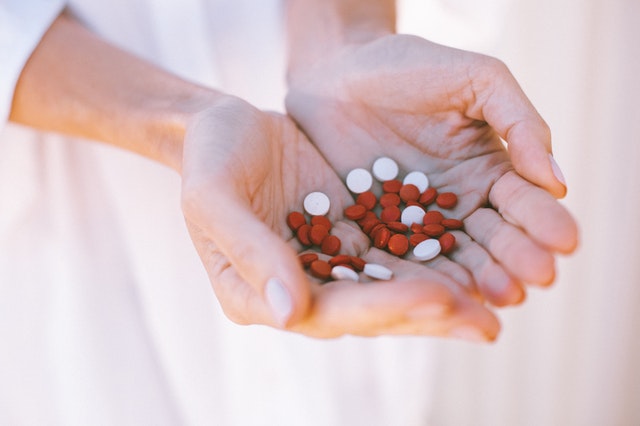 The difficulty of the PTCB exam depends on a number of factors, including your test-taking skills, how much you've studied, and the questions you're given. From 1995 through 2020, the average pass rate for the PTCE was 72 percent. In the year 2020, 70% of test-takers will have passed the exam. You shouldn't be concerned if you study first—and we're here to assist you with that!
The PTCB exam's 90 multiple-choice questions are randomized, so each test taker will get a different set of questions. You could get lucky and just be asked questions that are simple to answer, or you might be questioned about your faults. Because of the random selection of the exam, preparation is even more important, as you want to be ready for everything that may appear on it.
The following fact to be aware of is that 10 of the 90 questions will be unscored. This implies that it makes no difference whether you answer the questions properly or wrongly; your test score will not be affected. During the test, however, you will not be aware of which questions are unanswered.
You'll have two hours to complete the exam, including five minutes to read the instructional and five minutes to complete the survey.
Can you retake the PTCB test?
Yes, you may take the PTCB exam again! You must wait a certain amount of time before reapplying, as follows:
For a second try, you have 60 days.

For a third try, you have 60 days.

A fourth try will take six months.
Before you may retake the test after the fourth try, you must show proof that you prepared for it. However, you are unlikely to reach this point! You can take the exam as many times as you like as long as you can afford to pay the application cost each time.
How to pass the PTCB exam?
It's critical that you prepare for your exam ahead of time. You must be prepared to answer any question that is posed to you.
This isn't an exam you'll be able to study for and then pass the night before! Here are some tips to help you get the most out of your study sessions.
1. Be aware of the test's content
On the PTCB Exam, the following topics are covered:
Medications (40% of exam questions)

Patient Safety and Quality Assurance (26.25%)

Order Entry and Processing (21.25%)

Federal Requirements (12.5%)
These subjects are given in the order in which they are most frequently asked about on the test. Though you must be proficient in all four categories to pass the exam, it makes sense to dedicate more time to studying drugs than the federal requirements—after all, you can't pass if you answer 40% of the questions incorrectly! Get more information with our blog about What Is The PTCB Passing Score?
When studying, you'll probably want to break down these concepts even further to make them less broad and overwhelming.
2. Study, study, study!
It's time to study now that you know what will be on the test. However, don't go in blind!
To get started, choose which research approach works best for you. Do you gain knowledge better when you read, listen to what is said, write it down, or make a chart? If you're not sure, try different learning strategies, and feel free to combine them! Try our online learning guide if you need some help with your studies. ABC E-Learning will teach you all you need to know about the PTCB test, provide you with hundreds of practice questions and a study guide for each part following the clear exam structure to help you prepare:
3. Put your knowledge to use
Finally, you must apply your knowledge to ensure that you retain what you have learned.
To test yourself on each exam topic, try making or purchasing flashcards. Make sure your flashcards are up to date, then quiz yourself throughout the day with random cards.
We recommend that you maintain your cards on you at all times. This way, if you have free time, you may put it to good use by studying!
Try our free PTCB practice test that includes questions from prior examinations if you'd like a more realistic testing experience.
4. Don't forget to take breaks
Studying all day might appear to be useful, especially if you're cramming shortly before an exam. Short study periods spaced out over time, on the other hand, can help you learn more effectively.
Don't overwork yourself, and remember to take care of yourself in between study sessions. Sleep, water, and a well-balanced diet can assist you to concentrate throughout your study sessions and during the test.
Finally, believe in yourself—you can do it!
Obtaining certification as a pharmacy technician is a significant achievement. It's the end of late-night college study sessions and the start of a rewarding pharmacy career. However, you must pass the Pharmacy Technician Certification Board (PTCB) test before you can call yourself a CPhT. Now you know the answer to "Is the PTCB exam hard?".  While the PTCB may be difficult, proper test preparation will make all the difference.
If you want to get more information about PTCE Test, visit our website and take our free PTCE practice test to easily pass your exam, or download it for your IOS or Android devices now!
[Sassy_Social_Share]
Pharmacy Technician Duties And Responsibilities To The Job
In this article, we give you the 5 important pharmacy technician duties to obtain a better knowledge of the job and decide if it's suited for you.
January 1, 2022
We've all seen them before: the friendly drugstore staff who assist us in picking up and paying for our medicines. You might have assumed they were pharmacists in the past. They are, however, pharmacy technicians, or pharm techs, as they are also known.
Sure, you might believe they're really simply a cashier, handing out prescriptions and taking care of the register. But their duties go much beyond that. They do, in fact, play a critical role in maintaining patient safety.
If you're interested in pharmacy technician duties and what to expect on the job, you've come to the right place. What exactly does a pharmacy technician do? Continue reading for a detailed breakdown of the tasks you'll be doing as a pharmacy technician. We give you the important five pharmacy technician responsibilities to obtain a better knowledge of the job and decide if it's suited for you.
In hospitals, drug and grocery stores, and other medical settings, a pharmacy technician assists pharmacists in the preparation and distribution of medications to patients. In many pharmacies, technicians are responsible for the following tasks.
Pharmacy technician duties list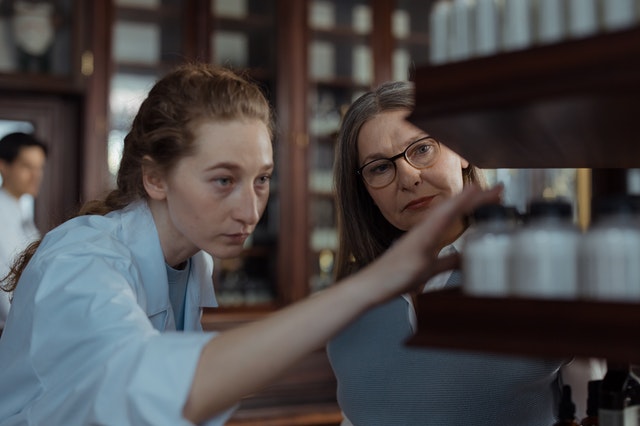 Receiving and confirming prescription orders
What does a pharmacy technician perform on a daily basis? Receiving and verifying medicine orders is a big part of it.  In today's digital environment, the majority of prescriptions are e-prescriptions. The pharmacy staff will not only need to utilize computer software to get these prescriptions, but they will also need to validate insurance coverage before the patient picks up their drug.
Obtaining and verifying the patient's information when a written prescription is brought in is still an important aspect of the technician's duty, even though there are more e-prescriptions than in the past. This includes verifying that the patient's name, address, phone number, date of birth, medication allergies, and insurance information are all spelled correctly.
Because even the smallest mistake can have serious consequences, pharmacy technicians must pay close attention to every detail.
Preparing and filling prescriptions
It's more than just counting pills and labeling bottles when it comes to filling prescriptions. This pharmacy tech task is a very detail-oriented procedure with more variability than you may expect.
Most people associate prescription drugs with tablets or capsules, but there are several that require preparation, such as creams, ointments, and compounds.
Pharmacy technicians working in hospitals and particular hospital units may be responsible for creating intravenous products such as Total Parenteral Nutrition (TPN) solutions, drugs, and treatments, all of which are crucial to patient safety and recovery.
Interacting with customers and answering questions
If you work in a retail pharmacy of any type, you may expect to engage with patients or customers on a daily basis. This might include assisting them with prescription purchases, identifying an over-the-counter drug, addressing basic medical questions, or directing them to a pharmacist.
Customer service abilities are, without a doubt, essential. The pharmacy technician must be capable of responding to technical questions concerning insurance coverage and copays in a straightforward manner. Strong interpersonal skills are also required because they are expected to be a kind, helpful presence behind the counter.
Many people who visit a pharmacy aren't looking forward to being there—being sick and dealing with insurance isn't nice. To make the encounter as enjoyable as possible, you must have the correct personality and attitude. One of the most important pharmacy tech skills you may have is customer service. (see more about pharmacy technician skills that you should know)
Managing inventory and performing organization tasks
Consider the following situation: you've recently been diagnosed with an illness and need to get your antibiotic before returning home and crawling back into bed. You go to your pharmacy only to discover that they are out of stock of the antibiotic you require to fill your prescription.
It's a little inconvenience at best, and a major issue at worst. This is only one of the reasons why inventory management is such a crucial responsibility for pharmacy technicians.
Performing frequent inventory counts on particular prescriptions, stocking inventory, and checking for expired medications are all examples of inventory management. This procedure maintains the pharmacy supplied and avoids potentially disastrous problems caused by out-of-date medications.
Various specialized roles
As you can see, pharmacy technicians are critical to running a very well, efficient, and safe pharmacy. In addition to the pharmacy technician job duties listed above, as pharmacy technicians acquire experience and advance in their careers, they may take on additional responsibilities.
Some pharmacy technicians advance to the position of pharmacy technician supervisor, in which they oversee and manage other pharmacy technicians.
In addition, pharma techs might specialize in a particular field, like compounding. Many of these advanced responsibilities will be highly influenced by the environment in which you work, as well as state rules and regulations.
Pharmacy tech skills you'll need to succeed
As you can see, a pharmacy technician's responsibilities involve a lot more than you may think. So, what skills will you require to succeed? Let's look at some of the most important transferable skills and abilities you'll need, as well as how they're used.
Communication:

When taking prescription orders, pharmacy technologists speak with pharmacists and doctors. They must also pay close attention to the demands and questions of consumers in order to refer them to the pharmacist.

Problem-solving abilities:

Pharmacy technicians should be mature enough to interact with patients, insurance companies, and coworkers to address issues.

Organization:

Pharmacy technicians must combine activities assigned by pharmacists, such as stocking shelves and keeping an inventory, with patient and customer service.

Mathematical skills:

Filling prescriptions and mixing drugs need a thorough understanding of basic mathematical fundamentals.

Detail-oriented:

Mistakes with prescription kinds, dosages, or interactions can lead to serious health consequences. Despite the fact that pharmacists are directly responsible for the medication's safety, pharmacy technicians are the first line of defense against these risks
Or if you want to get more information you can visit our blog about the pharmacy technician requirements.
Is a career in pharmacy better for me?
A career in pharmacy allows you to be a part of one of the healthcare industry's fastest-growing industries. Pharmacy technicians collaborate closely with pharmacists (note these are two different jobs, for more information you can visit our blog to better understand the difference between pharmacists and pharmacy technicians) to ensure that patients have access to the drugs they require.
Is it simple to work as a pharmacy technician?
Despite the fact that professions in pharmacy are rewarding, it is not easy work. Many pharmacy technicians are on their feet for the bulk of the day. Pharmacists may be required to work a range of schedules, including weekend and holiday shifts.
What legal requirements are there for working as a pharmacy technician?
State-by-state standards for working as a pharmacy technician vary. Contact the state board of pharmacy for particular criteria in your state.
Could you see yourself in this job now that you have a better understanding of pharmacy technician duties and responsibilities? If that's the case, you're ready to go on to the next phase. If you want to get more information about PTCB, visit our website and take our free PTCE practice test to easily pass your exam, or download it for your IOS or Android devices now!
[Sassy_Social_Share]