As the demand for pharmacy technician recruitment is increasing, the selection of related pharmacy technician certification becomes a topic of interest for many people. However, not everyone understands the aspects surrounding this certificate as well as the ways to study and prepare for this. Understanding that demand, the following article will be FAQs about the PTCB® exam that can help you equip yourself with more knowledge.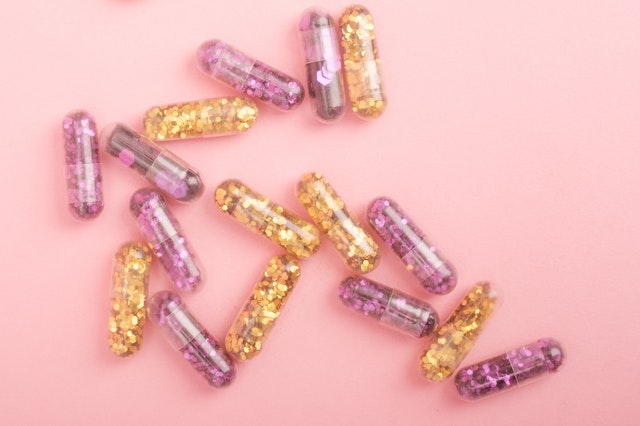 By which method can I contact PTCB?
It is possible for you to find out all the necessary information recertify on the official website of PTCB. Besides, you can also contact PTCB by calling them via the phone number 1-800-363-8012.
Is there any information about the PTCB recertification process?
PTCB recertification process is required every 2 years from your last certification date. A total of approximately 20 hours of pharmacy technician-specific proceeding instruction must be completed in a period of time that lasts for 2 years. At least one of the 20 hours must be the law of pharmacy and one hour must be the patient safety.
How do I become a certified pharmacy technician?
For the purpose of becoming certified as a certified pharmacy technician:
Obtain your high school diploma or GED
How certification programs require applicants to complete at least a high school education.
Get your GED or high school diploma
Certification programs such as PTCB often require its candidates to complete at least a high school education course.
Completely graduated from a pharmacy technology educational course
This program ought to be endorsed by the ASHP (which stands for Accreditation Council for Pharmacy Education or the American Society of Health-System Pharmacists). You'll be able to discover these preparing programs at community colleges and professional schools, and they regularly take a year or less to complete.
Carefully study and prepare for taking the Pharmacy Technician Certification Exam. 
The PTCB gives you valuable study materials as well as a wide range of practice tests that can be beneficial for your preparation process.
If you want to get PTCE practice test, visit our website and download free practice test for your IOS or Android devices now!
And you can visit our blog to get more detail about the question How to Become Certified Pharmacy Technician (CPhT)?
Apply and schedule to take the exam
The pharmacy technician certification cost you need to pay for taking the exam with the PTCB is exactly $129. A few drug stores, in any case, might pay for their representatives to take the PTCB exam. In case you as of now work in a drug store, inquire your boss in case they offer that alternative.
Now, it's time for you to take the Pharmacy Technician Certification Exam. The exam is computer-based, and you must take it individually at a certain testing center. The PTCB exam incorporates exactly 90 questions and takes approximately two hours for you to complete all. Notwithstanding the certification strategy you select, the PTCB exam incorporates segments on inventory management, patient services, quality assurance, information systems, pharmacology, compounding, billing and reimbursement, medication safety, and pharmacy regulations.
Successfully pass the exam
Promptly after completing the exam, you may get a preparatory score that gives you a sign of how well you did. If you fall flat on the exam, you'll retake it up to three more times. You are, in any case, ought to pay an expense each time you take the exam.
After you have successfully passed the exam and gotten your own pharmacy technician certification, you might moreover apply for a state license depending on where you live and work. It is possible for you to find out your authorizing prerequisites by reaching the Board of Pharmacy of your state where you are working/living.
Meet proceeding educational requirements
To preserve your pharmacy professional certification, you wish to total at least 20 hours of proceeding instruction each two a long time, and pay a recharging expense. Proceeding instruction courses can be in-person or online and must incorporate at least 1 to several hours on pharmacy laws and regulations and one hour on pharmacy security.
What should you study for the PTCB exam?
Below is the table of the knowledge area, the examples of the sub-topic topic as well as the proportion of questions on the total exam.
| | | |
| --- | --- | --- |
| Knowledge Area | Example of the sub-topic | Proportion of questions on the total exam |
| Pharmacology | The interactions of drugs, adverse side effects, generic names/ brand names of drugs | 13.75% of the total questions |
| Law and Regulations | Hazardous substances when using drugs, recall policies of FDA, OSHA regulations, and laws | 12.5% of the total questions |
| Compounding | The procedure of infection control, sterile/non-sterile procedures, disposal of drugs | 8.75% of the total questions |
| Medication Safety | Package inserts of drugs, package guides, medications with high risk, safety controlling strategy | 12.5% of the total questions |
| Quality Assurance | The control systems of inventory, risk management of drug storage  | 7.5% of the total questions |
| Order Entry and Medication Filling | Intake and interpretation during the customer support, fill process, labeling the drugs | 17.5% of the total questions |
| Inventory Management | Preferred product lists, storage, removal | 8.75% of the total questions |
| Billing and Reimbursement | Policies and regulations of the local states, healthcare reimbursement systems, social benefits | 8.75% of the total questions |
| Information Systems | Preferred drugs lists, safe storage of drugs, the removal policies of drugs | 10.0% of the total questions |
What are the PTCB certification eligibility requirements?
It is obligatory for the PTCB candidates to meet all of the below eligibility requirements for the purpose of being eligible for taking the PTCB certification:
A valid diploma of high school (or high school equivalency certificate, for example, TASC, HiSET, or GED).

Full compliance with all the policies and regulations of appropriate PTCB certification.

Complete licensure actions/ any criminal conviction and/or State Board of Pharmacy registration.

Passing the PTCE exam.
What is the PTCB exam scoring?
The PTCB exam employments scaled scores to assist keep the scoring comparable from year to year. A candidate's crude score (the number of questions that a pharmacy technician candidate replied to accurately) is changed to a scaled score. Scaled scores on the PTCB exam fluctuate in the range between 1,000 and 1,600. The passing score for the exam is 1,400 (get more information with What Is The PTCB Passing Score?). This passing score was decided by a board of subject-matter specialists who assess each test question and gauge the rate of qualified pharmacy technicians answering the question accurately.
Official reports of scores will be accessible online roughly 1 week to 1 month after the exam date. Candidates are to be given the alternative of having their score reports messaged to them. Candidates who pass the exam will get a certificate and wallet card roughly four to 6 weeks after the PTCB exam.
Candidates who have failed the PTCB exam are permitted to retake the exam after 2 months (for a moment and third endeavors). In case a candidate falls flat on the exam three times, they must hold up six months to require their fourth endeavor. After four fizzled endeavors, candidates must give proof of completing worthy planning exercises in order to be permitted to require the exam once more.
Can PTCB candidates bring a calculator with them?
It is not permitted for the PTCB candidates to bring a calculator with them into the test room under any circumstance. A calculator has been built into the PTCB exam. But in case a candidate demands a hand-held calculator and one is accessible at the test center, the candidate is allowed to utilize it upon request.
Can you take the PTCB exam online?
The format of online tests is accessible for all PTCB exams, counting the Pharmacy Technician Certification (PTCB) Exam. Specialists may select the online choice amid their introductory test planning preparation. Those who now have in-person testing arrangements may pick to cancel and switch to an internet conveyance arrangement. Online PTCB exams have the same designs and completion times as exams taken at an offline test center.
The online format is now experiencing a fast-paced development to test taking for credential candidates by permitting them the choice to require any PTCB exam from their claim computer beneath the virtual supervision of a live delegate. … Online exams have the same designs and completion times as exams taken at an offline test center.
Why is pharmacy technician certification necessary?
Numerous states require drug store specialists to be certified since they routinely work with drugs that are vital to a patient's general wellbeing. Drug store specialists got to have the aptitudes and information to handle drugs legitimately to dodge botches that might result in well-being dangers to the client. Certification moreover appears to managers that specialists get the current medicines and advances. Indeed if your state does not require certification, it might assist you to make a great impression on potential managers and move forward with your work openings. Other benefits of getting to be a certified drug store professional incorporate competitive salary, credibility, and respect, career advancement in the future, knowledge about pharmaceuticals.
Passing your pharmacy technician test can be a great way to enter the healthcare or pharmaceutical industry and set yourself up for a career headway, such as getting to be a drug specialist. In the event that you need to work in healthcare but are not comfortable performing clinical errands, pharmaceuticals may well be a great career way for you.
Can candidates take the PTCB exam without going to school?
In case you don't want to attend a training course altogether, it is possible for you to become certified with the PTCB certification (which stands for the Pharmacy Technician Certification Board certification). Up to now, this type of certification does not require any previous schooling. Instead, you take a related exam to ensure that you've had enough ability.
What's the difference between PTCB and PTCE?
The most significant difference between the PTCE and ExCPT Certification Exams The fundamental contrast between the two exams is the enrollment expense. The PTCE costs $129 (for both the application fee and exam expense) held over 110 minutes, whereas the ExCPT is marginally cheaper, at $115, held over exactly 2 hours 10 minutes.
How many questions can candidates get wrong on PTCB?
In the exam, there are 10 questions that are not scored. It means that in fact, it is possible that the lowest grade you could get is a 200.
What math is on the PTCB exam?
The most fundamental components in the Math section are Weight, Volume, Temperature, and Time. For the purpose of carefully studying and preparing for the PTCB exam, it's prescribed to know math sufficient to work out complex word issues and a few variable-based math. Moreover, transformations are alluded to in about all drug store tech math calculations.
Is the pharmacy tech test hard?
The PTCB is the short term that is used to illustrate the Pharmacy Technician Certification Board. This is the board that certifies pharmacy technicians after they take and pass the PTCE (the short term of the Pharmacy Technician Certification Exam). However, don't worry, in case you have prepared yourself with enough knowledge and ability, it's possible for you to successfully pass this exam.
You can visit our blog to get more detailed answers to that question: Is the PTCB exam hard? How to Pass The PTCB Exam
Above are the most frequently asked questions – FAQs about the PTCB® exam. Hope that this piece of information can help you during your preparation process.
[Sassy_Social_Share]