There is so much stuff to discuss and so little time! We realize your interest in what you'll need to pass the PTCB Exam. If you want to learn more, you've come to the right place! Our free study guide for PTCB exam lays it all out for you so you can make the most of your study time and go back to work as a certified pharmacy technician. Let's get started with our PTCB  exam study guide right here!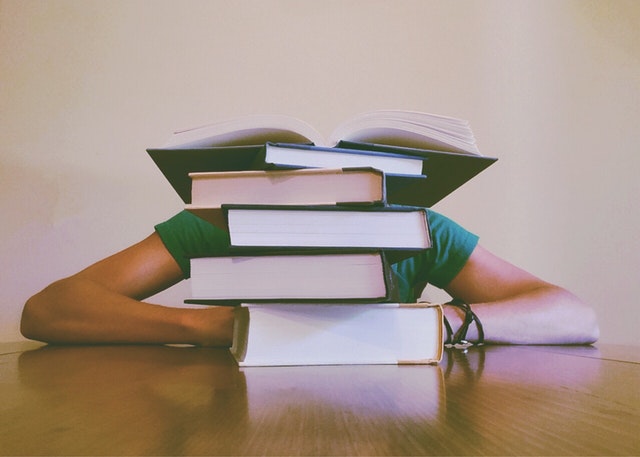 Federal requirements
To begin a Pharmacy Technician study guide, learn about Federal requirements. About 12.5 percent of the PTCB® Exam is devoted to this topic area of pharmacy. They are mostly concerned with the legal elements of the pharmaceutical profession. You'll need PTCB study guide to be well-versed in all federal pharmacy requirements, including DEA and FDA laws. You can get more information in our blog about Study guide of  PTCB Laws And Regulations. The handling, disposal, and storage of pharmaceutical components are likewise controlled by federal regulations.
Handling and disposal of pharmacy substances and waste
When handling or disposing of hazardous materials, extreme caution should always be utilized. Personal protection equipment must be worn while near or in contact with any of these materials, as specified in the Safety Data Sheet (SDS) for that individual product.
Controlled substances are drugs that have a high risk of being abused or misused. The DEA strictly regulates these pharmaceuticals, which are divided into schedules depending on their potential for abuse and misuse.
Other regulations for controlled substances
Outside of the "movement" realm, controlled drugs are regulated in other ways. Manufacturers, practitioners, and pharmacies are all being scrutinized to ensure that ethical standards and procedures are followed.
Some drugs can be dangerous if given to the incorrect people, such as pregnant women or those who have an illness that makes the drug contraindicated. As a result, before a prescription for any potentially dangerous drugs may be completed, certain requirements must be followed.
If medicine or product is recalled, the pharmacy must follow the recall instructions and preserve proper records to ensure the safety of patients who may have been impacted. The pharmacist must contact all patients who may have been affected by the recall and discuss the necessity for it. All recall records should be kept in the same manner as prescription records.
Medications
On the PTCB® Exam, questions about this part of the topic account for around 40% of the questions. They're all about medicines, including their characteristics and classifications, potential medication interactions, storage, and other relevant issues. You'll also need PTCB study guide to know how to calculate doses, tell the difference between generic and brand names (Details are explained in the post Study Guide Of Medication Safety), and assess product stability.
Medication names and classifications
Knowing and utilizing the appropriate vocabulary is an important part of the work, just like it is in any other career. It will be simpler to comprehend patients and communicate with other healthcare professionals if you are familiar with popular pharmacological names and spellings, as well as their purposes. 
The Food and Drug Administration (FDA) Orange Book defines therapeutic equivalence as when two drug products fulfill strict requirements. Therapeutic equivalency includes pharmaceutical equivalents, pharmaceutical alternatives, and therapeutic equivalents. 
Drug interactions and contraindications
Drug interactions can occur for a variety of causes and can range in severity from mild to deadly. It is critical to inform patients about the possibility of medication interactions and to detail any negative reactions they may have.
Medication specifications and calculations
Common dosages, dosage forms, strengths, and units are all crucial for pharmacy technicians to know. This will make identifying the proper medicine, communicating with other healthcare providers, and even detecting potential fake prescriptions much easier.
Other common and severe effects of medication
Adverse (unfavorable) medication responses are common and can range in severity from mild to severe. Patient counseling should include information on what to watch for in terms of side effects and what to do if they arise.
Indications of medications and dietary supplements
In accordance with the medicine's FDA approval, the indication of legend is the reason why a prescription, OTC drug, or dietary supplement is given or suggested (or legend). The dose and length of treatment for medicine may vary depending on the indication.
Pharmaceutical stability is critical for maintaining the medication's integrity and ensuring its safe usage. Drug stability can be lost when medications spoil, and they should not be utilized since their efficacy and integrity have been compromised.
Narrow Therapeutic Index (NTI) medications
Narrow therapeutic index medications, according to the FDA, are those that might cause substantial therapeutic failures and/or adverse drug reactions that are life-threatening or result in chronic or significant disability or incapacity due to slight changes in dosage or blood concentration.
Incompatibility occurs when two drugs are put together, either physically or chemically, resulting in an undesirable product. Chemical incompatibilities may or may not be obvious, but physical incompatibilities are usually visible.
All of the pharmaceuticals in the pharmacy must be stored properly. Depending on the drug's storage needs, it can be stored at room temperature, refrigerated, or frozen. Certain drugs may have additional storage needs, such as light sensitivity or moisture restrictions.
Order entry and processing
Many of these questions require calculations, as they cover the complete process of prescription management and account for around 21% of the PTCB® certification exam. Study guide for pharmacy technicians can help you understand odes, vocabulary and its representation, and labeling regulations are some of the other subjects discussed. Details are explained in the post Study Guide of Medication Order Entry And Fill Process
Any preparation that does not fulfill the criteria for sterile compounding and must comply with USP 795 rules is considered non-sterile compounding. This involves putting on the correct PPE and making sure the workspace is clean before starting any preparations.
Vocabulary and procedures
It is critical for a pharmacy technician to be familiar with and comprehend pharmacy-related terminology, mathematics, and processes. To "walk the walk," as they say, you must be able to "speak the talk." Competence in these areas will aid efficient communication, patient care, and, ultimately, success in your everyday activities and responsibilities.
There are several types of equipment and supplies that are used to aid in the proper delivery and administration of drugs. These products assist patients in receiving the medication they require in a precise and efficient way.
The numerical information on a medicine provides vital details such as the location and date of manufacturing, as well as the drug's expiration date. The National Drug Code (NDC) numbers, lot numbers, and expiration date all contain this information.
Returning medications and supplies
Inventory management is an important part of the pharmacy's operation. As a pharmacy technician, you'll be expected to help with inventory management and medicine and supply stock maintenance. Knowing what drugs and supplies to return, as well as where and when to return them, is critical for maintaining enough inventory and avoiding a total loss due to expired medications.
Patient safety and Quality assurance
These questions, which account for around 26% of the PTCB® Exam, cover everything from patient safety to offering high-quality service and goods to clients. Error prevention, client communication, and hygiene issues are just a few of the subjects discussed. You can get more information by visiting our blog Study Guide For Patient Safety and Quality Assurance.
Read more about
When working as a pharmacy technician, there is always the possibility of making a drug mistake. There are a number of measures in place to assist minimize and decreasing risk. Being cognizant of and aware of these specific strategies in place, on the other hand, can help you complete your everyday activities in the pharmacy more effectively and without errors.
Error prevention strategies
When it comes to people's health, however, a mistake may be exceedingly deadly, thus skilled pharmacists try to recognize and address mistakes as well as decrease their occurrence. Many procedures may be followed, either alone or in combination, to reduce the possibility of a medication error and, if one does occur, the likelihood of it reaching the patient.
In the event of questions or concerns, a pharmacist should always be present in the drugstore. Building a collaborative connection with your pharmacist colleagues and understanding when to consult them can help you succeed as a pharmacy technician.
Event reporting procedures
For quality assurance purposes, adverse events, as well as drug mistakes, should be recorded and documented both internally and publicly. Such reporting is not utilized for negative or punitive purposes, but rather to better understand the processes that occurred and to improve pharmacy practice.
We hope that our PTCB study guide has assisted you in arranging your PTCB Exam preparation time and that you are feeling confident as test day approaches. Best of luck!
For more information about PTCB, visit our website and try the free PTCE practice test, or download it for your IOS or Android devices now!
[Sassy_Social_Share]