The CPhT certificate demonstrates technicians' understanding and dedication to drug safety and good patient care in a variety of pharmacy settings. Employers prefer, and frequently demand, PTCB CPhTs for their pharmacy technicians. Learn more about the pharmacy technician requirements in this article.
Pharmacy Technician Eligibility Requirements 
Reside in the United States of America or one of its overseas territories (US)

Completion of a recognized education/training program by the PTCB or comparable work experience

All criminal and State Board of Pharmacy registration or licensure actions are fully disclosed.

Compliance with the provisions of all PTCB Certification regulations that apply

Passing the Pharmacy Technician Certification Exam® (PTCE®) with a passing score
To be qualified, candidates must finish a PTCB-approved education/training program or have equivalent work experience. A candidate must finish one of the two paths to be eligible for the PTCE:
Pathway 1:

Enroll in a PTCB-approved education or training program (or complete within 60 days). Candidates can select from over 1,400 accredited programs.

Pathway 2: Equivalent pharmacy technician job experience (min. 500 hours). This alternate secondary path is for experienced technicians who are unable to enroll in a PTCB-approved program. Work experience in a variety of pharmacy practice settings that meets specific knowledge requirements is accepted by the PTCB.
Pharmacy Technician Identification requirements
One of the most important requirements for pharmacy technicians is that all applicants must produce definite evidence of identification by submitting a valid, unexpired government-issued ID with a photograph and signature in order to take a PTCB certification test. The document must be original (not a photocopy, fax, or digital ID), and the candidate's name on the ID must match the name on their PTCB account (exceptions noted below). Candidates who arrive at the test site without an approved form of identification will not be permitted to take the exam and will forfeit all payments. Approved types of identification include:
Passport/Passport Card

Government-Issued Driver's License or Identification Card

Government-Issued Driving Learner's Permit

Military ID

Permanent Resident Card (Green Card)

Employment Authorization Card from the US Department of Homeland Security
Candidates must provide a valid, unexpired secondary form of identification that contains a signature and includes the candidate's first and last name if the primary form of identification does not include a signature. Here are some examples of secondary types of identification:
Social Security Card

Credit Card

ATM/Debit Card

Employee/School ID
Exceptions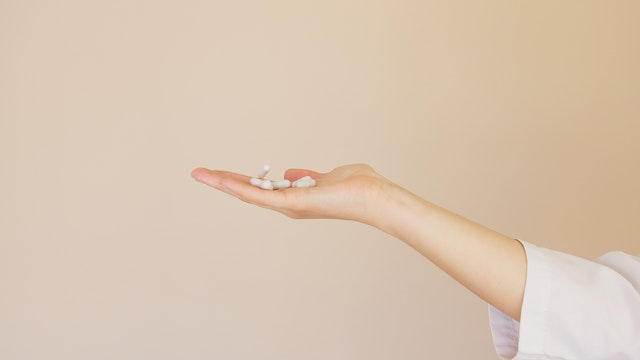 If a candidate provides an expired driver's license as well as an electronic or hard copy renewal receipt but has yet to get the license, they will be allowed to test whether the renewal receipt has expired. The applicant will not be allowed to test if the renewal receipt has expired. Temporary licenses that meet all of the requirements are accepted (containing a photo or are accompanied by the expired license).
Pearson VUE test center staff will compare the name on your ID to the name in their system (your name as it appears within your PTCB Account). With a few exceptions, the name on your ID must match exactly:
On one paper, a hyphen is used, but not on another. (Ignore the hyphen.) Sarah Johnson-Wells and Sarah Johnson-Wells, for example, are both acceptable matches for Sarah Johnson-Wells.

When compared to Sara Johnson-Myers, Sara Johnson Myers, Sara Myers-Johnson, and Sara Myers Johnson, Sara Johnson and Sara Myers are individually accepted as the same person since one of the names, either the registration or the ID, contains both last names.

Sara Johnson will not be recognized as Sara Myers without an original marriage certificate, divorce decree, or other legal proof of a name change since neither name contains the candidate's current and former last names.

Without an original marriage certificate, divorce decree, or other legal proof of a name change, Sara Johnson Myers is acceptable for Sara Johnson. If the candidate's maiden and last names appear on their ID, regardless of the order in which they appear, it is allowed.

Initials and names that are reversed are acceptable:

Differences between J Smith and John Smith are permitted.

Discrepancies between J Smith and J Smith are permitted.

Smith, John, and Smith Discrepancies, according to John, are allowed.

J Smith and John Smith, as well as J Smith and John Smith, are valid variations.
Test center rules
Prior to their exam appointments, candidates should examine the Pearson VUE Test Center Rules. The test rules agreement in its entirety may be seen here. If a candidate has any difficulties, questions, or concerns during the exam administration, they should tell the test administrator at the test facility. Pearson VUE notifies the PTCB of any occurrences in which a candidate is disruptive or threatening, or participates in any other behavior that might be considered a violation of the Test Center Rules and/or PTCB policy. PTCB examines these situations and may take appropriate action, such as terminating the test, invalidating the exam score, and/or disqualifying you from taking future exams.
Many people wonder if calculators are allowed on the PTCB exam. The PTCB test includes a calculator. Under no circumstances may a personal calculator be used. If a candidate requests a hand-held calculator and one is available at the testing center, the applicant is allowed to use it.
Pearson VUE Comfort Aid List
The whole list of comfort aids is available here, and none of them require prior clearance. The Testing Center staff will check them before allowing them inside the testing room. Visual examination will be carried out by looking at the object without touching it or the candidate, and without requesting the applicant to remove it. Any other objects in the testing room, such as medical equipment not specified below, must be requested and authorized as part of the accommodations procedure.
PTCB Exam security
PTCB has the right to cancel any test score acquired in a questionable manner in order to maintain and secure the integrity of its examinations. A candidate must follow PTCB requirements and agree to the PTCB Candidate Attestation before taking a PTCB exam. A candidate who refuses to sign the attestation will be unable to sit the exam.
PTCB Candidate Attestation
Prior to the start of any PTCB Certification exam, all applicants must agree to the Candidate Attestation at the testing center. The following is the candidate's attestation:
The Pharmacy Technician Certification Board owns the copyright to this examination and the test questions contained within it.

No part of this test, in whole or in part, may be duplicated or reproduced in any way, including through memorizing.

[Only for PTCE®] I agree that for the next 3 years after taking this test, I will not participate in any training activities aimed at preparing people to take the PTCE. [Only for the CSPT® Exam] For the next 3 years after taking the CSPT Exam, I understand that I am prohibited from participating in or profiting from the preparation, presentation, sponsorship, or ownership of any program, training, or publication primarily intended and/or marketed to improve others' performance on the CSPT Exam (e.g., sharing or replicating test items, providing test strategies).

My participation in any irregularity during this examination, such as giving or receiving unauthorized information or assistance, as evidenced by observation or subsequent analysis, may result in my participation being terminated, the results of my examination being invalidated, or other appropriate action being taken.

It is forbidden to discuss or disclose the contents of the examination in the future, whether orally, in writing, or in any other way.

I accept that I am not permitted to contact other candidates, use any materials other than those supplied to me, or help or be assisted by anybody during this test. Failure to follow these guidelines might result in the invalidation of my test results, as well as other consequences.

I accept that any claim I may make in the event that my exam replies are lost will be limited to the cost of this examination.
Requirements for Exam Day
Arrive at the Pearson VUE test center 30 minutes before your appointment time.
Bring an acceptable form of identification that matches the name on your PTCB account. You will not be permitted to take the exam unless you have proper identification.
Make sure to read the Candidate Guidebook for more information on what to expect and what is required.
How to Become a Pharmacy Technician?
Step 1: Identify and Complete Training Program Options (if applicable)
The first step in chasing a pharmacy tech career is to look for and apply to pharm tech training programs. While some employers may just require a high school diploma, many states have laws governing this field. As a result, finishing a program and/or passing a test may be needed.
You might have to pass a certification test and/or complete an academic program to become a pharmacy tech, a career in which you will play an important role in patients' health.
There are numerous programs that prepare you for certification, ranging from on-campus to distant programs that can be finished mostly online, so you can choose one that is best for you.
Completing your certificate or degree program with certification preparation can prepare you for the Pharmacy Technician Certification Exam (PTCE) offered by the Pharmacy Technician Certification Board (PTCB), which is frequently (but not always) required for pharm tech roles.
Step 2: Study for the Pharmacy Technician Certification Exam
Learning how to become a certified pharm tech is one of the key steps toward becoming a qualified pharmacy technician.
What to Expect During the Certification Preparation Process
The following topics are typically covered in pharmacy technician certification programs:
Pharmacology
Physiology
Anatomy
Pharmacy law and ethics
Medical terminology
Pharmaceutical calculations
Healthcare systems
Complete Externship
You will most likely be required to accomplish an on-site externship as part of your pharmacy technician certification preparation. Your trainees or school should assist you in locating an appropriate externship site where you can gain real-world experience.
On this website, we offer hundreds of free PTCE practice test questions to help you familiarize yourself with the test format. Check it out!
Step 3: Take the PTCB Certification Examination
In some states, obtaining a PTCB certification is required to work as a pharmacy technician. Even in states where certification is not required, employers may prefer candidates who have this certification.
Step 4: Look for Work as a Pharmacy Technician
As a newly certified pharmacy technician, your credential may be useful in obtaining entry-level positions in your field.
Job Outlook for a Career as a Pharmacy Technician
The job outlook for pharm technicians is favorable, according to the US Bureau of Labor Statistics. Through 2030, the field is expected to grow by 4% (16,600 new jobs). As the population ages, job opportunities in the pharmaceutical industry are expected to increase at roughly the same rate as the national average for all occupations.
Step 5: Continued Education
While certification is a significant step in your pharmacy technician career, it is not the end of your learning.
Pharmacy technicians are responsible for staying current on new medications. With new drugs and brands continuously entering the market, graduates must keep up to date on industry changes.
PCTB Certification Renewal
Every two years, Certified Pharmacy Technicians (CPhTs) have to renew their certification. This guarantees that pharmacy technicians stay up to date on changes in the industry through required continuing education. Failure to renew your credential means you are no longer PCTB-certified and must stop using this certification immediately.
Individuals who want to distinguish themselves in the pharmacy technician field and develop meaningful careers in healthcare can get credentialed through the Pharmacy Technician Certification Board® (PTCB). You must fulfill pharmacy technician requirements to obtain certification as a CPhT, which we help you outline in this post. I hope you found our information to be useful!
Besides, you can get more about Pharmacy Technician Skills That You Should Know
Thank you for reading this!
[Sassy_Social_Share]